Eva Senne | A successful Newcomer
Between Eva's first 500km and her 1000km flight, there is not even a year. In this interview, Eva reveals details about her success.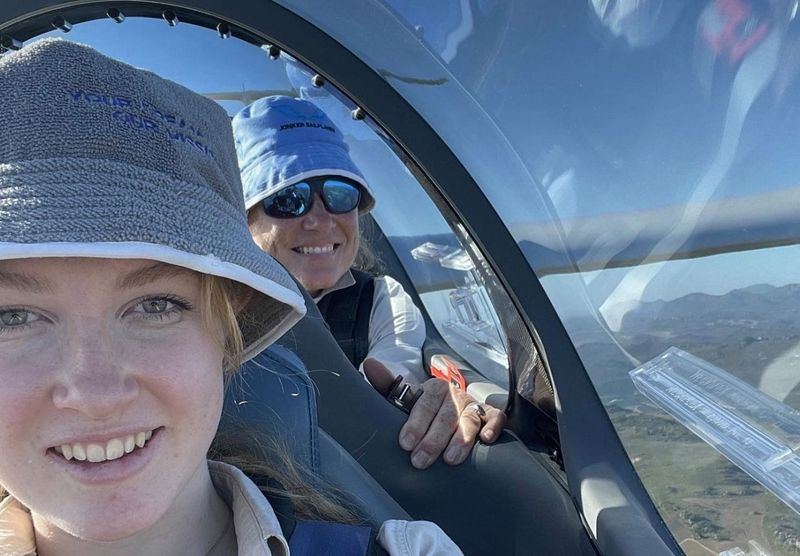 ⏳ Flight hours: 800 (400in 2023)
➰ Direction of circling: Right
🏅 Competition or Cross-country: Both
🍕 Favourite in-flight snack: Toblerone at the Matterhorn
🍺 First drink after a long flight: Landing beer is a tradition
Anyone who follows the gliding scene closely will have come across the name Senne again and again for many years. But since this season, Eva's name has been increasingly mixed in with Katrin's in the top placings of various competitions. Following in the footsteps of her very successful mother, Eva has shown a remarkable increase in performance this season.
Hello Eva! Thank you for telling us about yourself and your gliding career. Before discussing two extraordinary flights of yours, tell us how you found your way into flying.
My passion for flying was pretty much ingrained in me by my parents and grandfather. So, when I was 13, it was clear that I would try to follow in these footsteps. I was able to gain my first cross-country experience with my mum in a double seater before I went to my first competition two years ago. I came to Alpine Flying when I helped my team at the Grand Prix finale in Saint Auban two years ago. Furthermore, I had the chance to take off in a two-seater and knew immediately that I wanted to fly there by myself next year.
Usually, you fly with your LS4. Your mum recently gave you her JS3, which you used perfectly. In terms of performance, there is of course a big difference. What do you like most about the LS4, and what features convinced you about the JS3?
When I take a seat in my LS4 I feel comfortable immediately. I don't think there is a better glider, especially for beginners, to feel where the thermals are and where the optimal line is. I feel the same way about the JS3. I only had two launches on that plane before my glider flight to France, and yet I immediately felt super comfortable. Not only that, but I could concentrate on adapting my flight style to the huge difference in performance and never had to think about how to fly the glider. Especially in the mountains, I learned to appreciate the glide ratio. Not having to work your way up from under the slope after every valley crossing makes things a lot easier...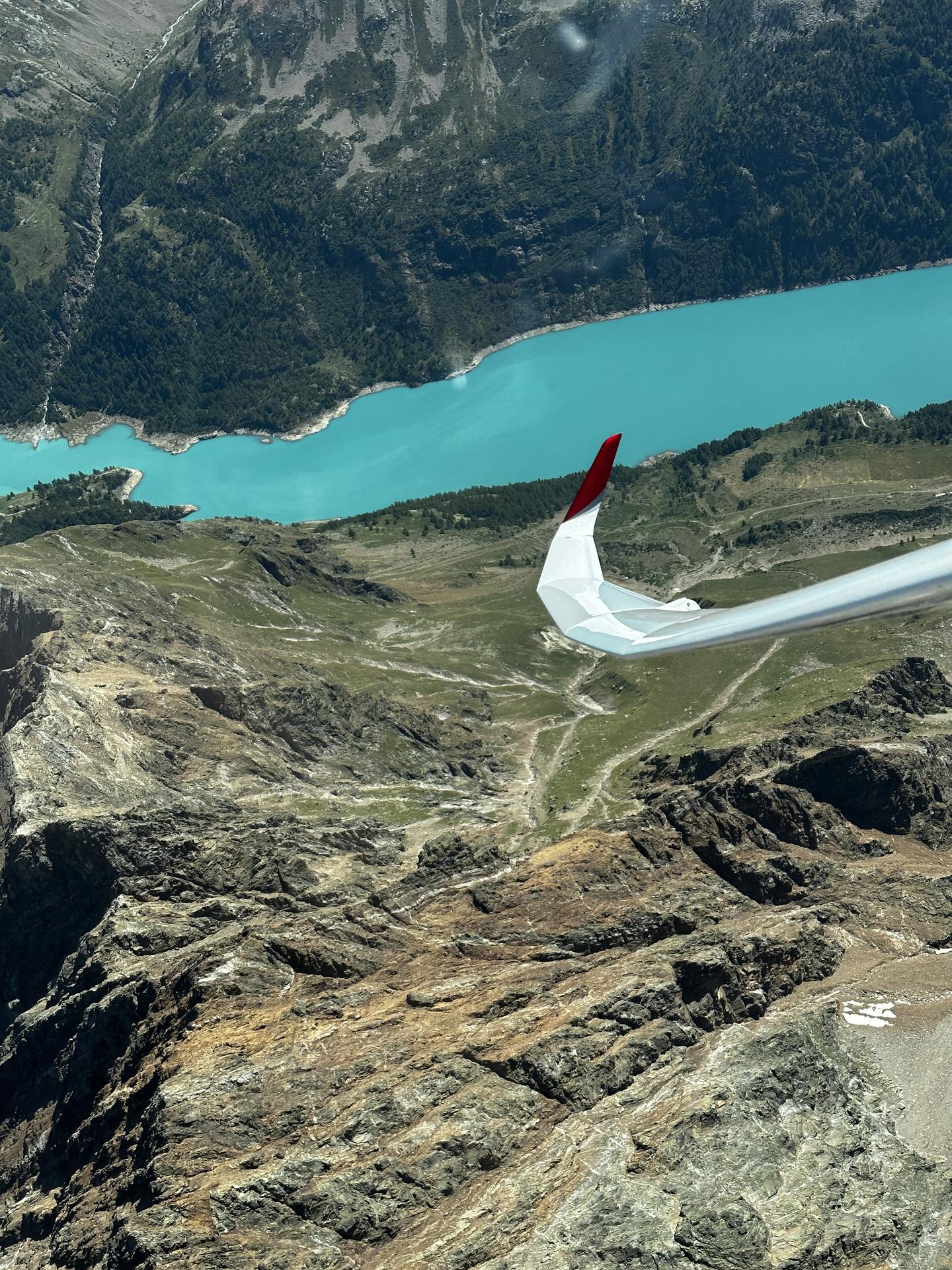 Personally, I find your development in the last few years particularly striking. If you take a look at your first flight over 500 kilometers and now look at your (almost) 1200-kilometer flight, the development is enormous! What helped you to become that successful so quickly in the last year?
For me, it felt completely surreal to experience such a flight, exactly one year after my first flight in the Alps. What made me better? In short, flying. Fortunately, thanks to my SpoSo year (explanation below), I was able to do that quite a lot. When flying, I am always trying to broaden my horizons. Flying in new areas, flying in bad weather, trying out new flight tactics... Above all, not losing the joy when things don't work out, and instead learning from it. A bit of luck with the weather is always part of it.
SpoSo is an Abbreviation for the German "Sportsoldat", which is the sports promotion group within the German military.
There are usually 4 gliding "Sposos" appointed every year who are then able to focus on their flying for an entire season.
With your flight on 19.08, you even landed in second place in the daily ranking. Ahead of some pilots who have known the south of France for many years. What did you do particularly well on that day? Do you know what you did better than other pilots?
On that day, I just tried to get the maximum out of everything. We started very early and made fast progress straight away, which is certainly a credit to the starting position in Fayence. In addition, I limited myself to the area I had explored extensively during the week. Many experienced pilots like Max Schäfer or Michael Sommer took the chance to set their turn far behind Samedan. Breathtaking flights! But for my goal of collecting as many kilometers as possible, combined with my level of experience, the decision to turn around at the Matterhorn was certainly the right one.
I don't know exactly what I did better than the others. But I did better than myself the days before because I didn't focus on flying fast, but on staying up. This made the flight super relaxed and at the same time fast again.
At what point did you expect the 1000km?
I only really realized that it would be 1000km when I turned around for the second time at the Matterhorn, and the ETA on Fayence showed 1000km at 7 pm. At the same moment, I knew if I didn't dig in now, there would be time for more. From then on, I probably just sat in the plane smiling.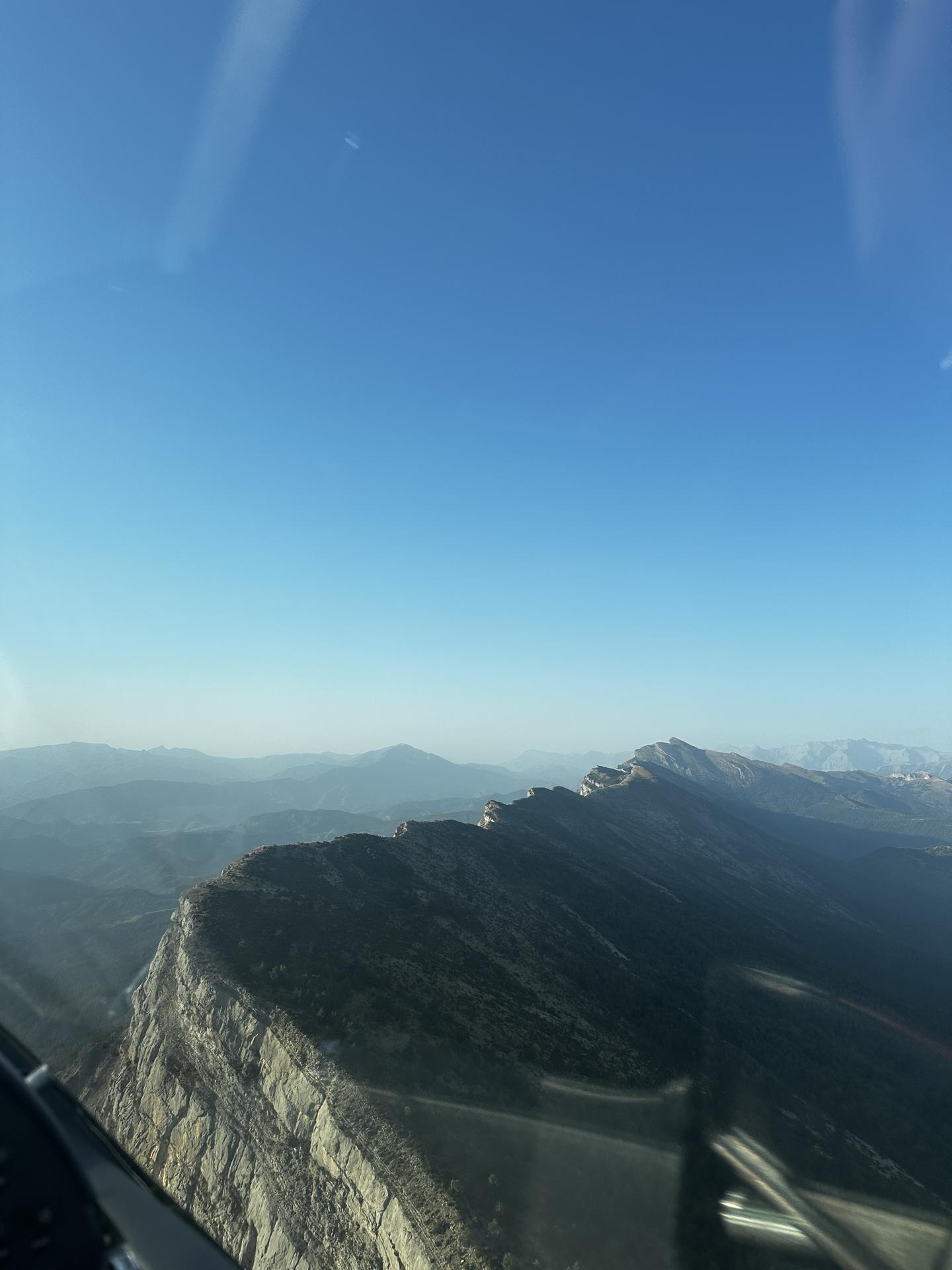 About two months earlier, you accomplished a flight from Königsdorf to France. You also managed to break the 1000-kilometre mark. How do you prepare for such a flight, which takes you through a wide variety of weather conditions and areas?
This flight was quite spontaneous and a mixture of healthy optimism and the attitude, of "let's see what happens". The most important thing for me was to know the outlanding possibilities and to have them in the LX. Of course, we went through the possible routes with all the key points beforehand. The fact that the weather forecast was excellent also played into our hands. We spontaneously adapted to the actual weather. We wanted to land in Fayence in the evening, but since there was a thunderstorm, we decided to fly the convergence north again and land in Vinon. In summary, it was important to have enough plans on hand to spontaneously get the maximum out of the weather.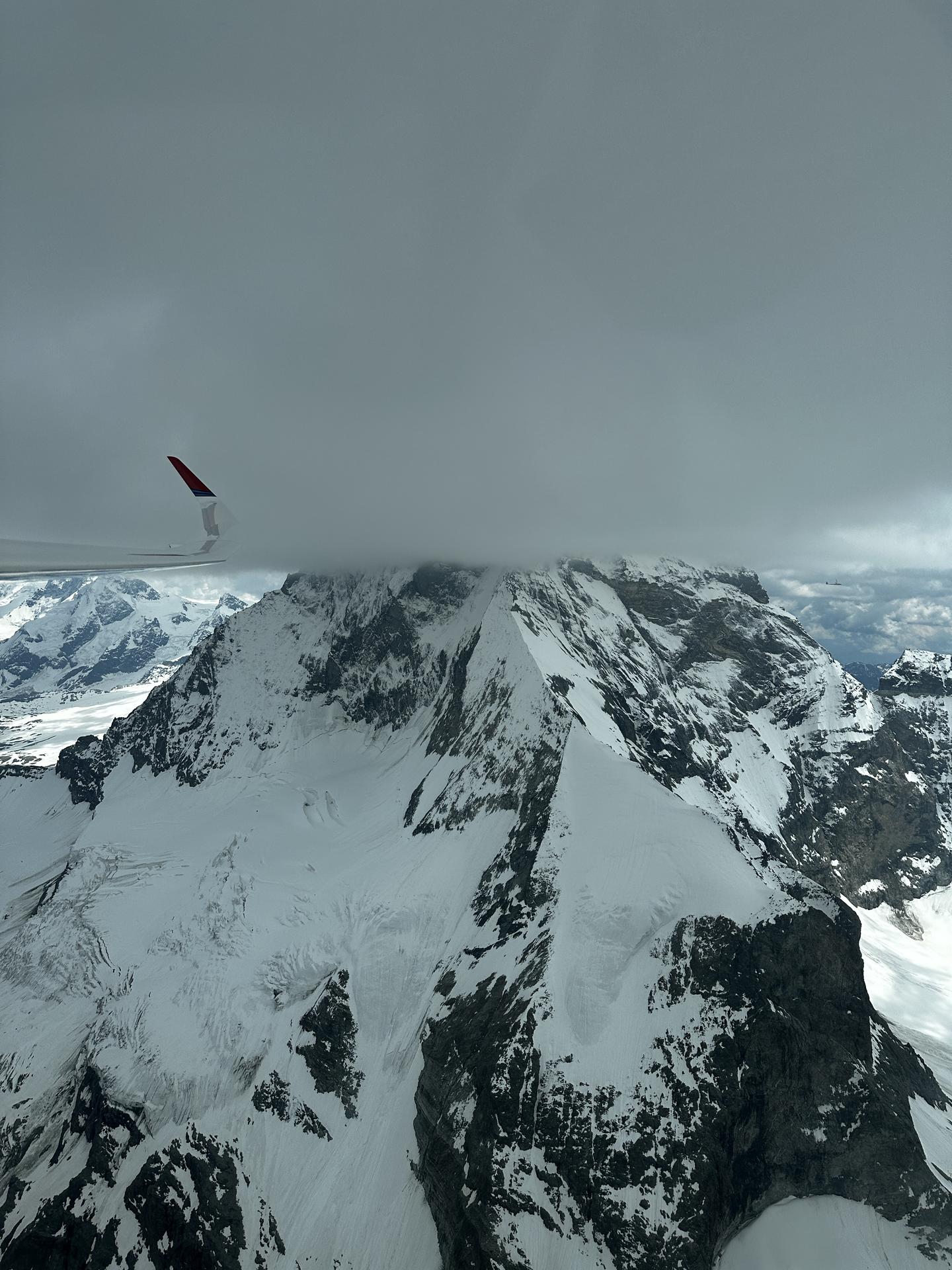 A little look into the future: What goal would you like to achieve next in gliding?
Cross-country flying in Germany has been cut short a bit this year, so let's see if I can make it to 1000km next year. But flights to different airfields were also an experience that I would certainly like to build on next year. In terms of competition, I'm going to get a taste of 18m gliding in the mum-daughter team. In any case, I won't run out of ideas, I just have to make sure the weather is right!
Thank you very much, Eva!
---
You can sign up in your profile to receive more articles like this directly via email.