Gliding Handicaps | Small Changes
The new season starts on October 1st, and for one double seater, the handicap rises. Learn about some updates to the handicap list.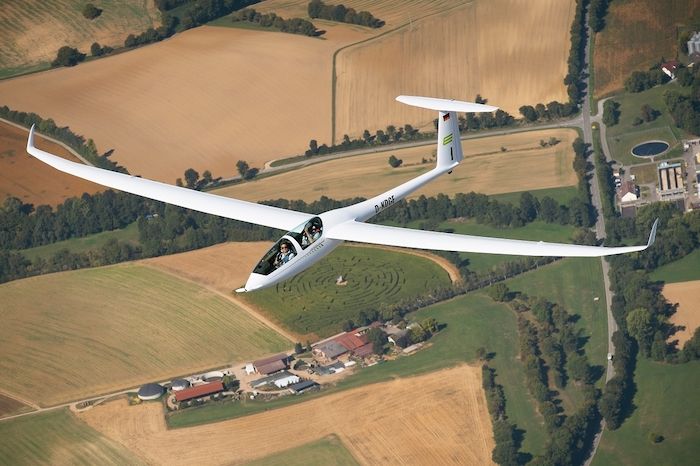 In addition to the classic winner interviews and the certificates, which you can download from your profile from October 1st, an updated gliding index list will also be available for the start of the new season on October 1st.
Tobias Bieniek and Kai Rohde-Brandenburg made some adjustments over the course of the year, which can now be found in the updated new index list. The index list is intended to enable a  fair comparison of performance in gliding under a variety of weather conditions.
After the last revision of the index list made some bigger changes (e.g. the Arcus was classified with an index of 120 according to performance), only minor adjustments have been made this year. You can download the new index list here. With the index list, we are looking forward to a fair and exciting new season in the worldwide gliding leagues and in all the national gliding championships hosted by WeGlide.
What has changed?
Some older gliders have been added to the list that were not previously present.
The JS1C, ASH 31 MI 21m, and the Antares 21E were each downgraded by one point. This adjustment was made to create a greater distance from the main Open Class aircraft (EB 29). Water ballast limitations have also been taken into account on the Antares.
Last season, the 18m gliders without flaps (Discus 2c 18m, LS 8 18m, ASW 28 18m) were calculated with an index of 113. After evaluating last season's results, these gliders are back at 114.

For gliders from Schempp-Hirth (Discus, Ventus), a distinction is now also made between the (narrower) a and (wider) b fuselages of the older generations

The old standard class (ASW 24, Discus) was lowered by one index point to create a distance from the new standard class. For example, Discus b is now at 106, with winglets at 107, Discus 2b is at 108 and Discus 2a is at 109.

The MTOW of the DG 1000S and DG 1000T was increased to 790 kg by TM 1000/45. The DG 1000 has been upgraded by one point to 111, with the new outer wings it is 112 points. The 'old' Duo Discus without winglets remains at 112, and the newer Duo Discus with winglets is still at 113 points.
Comments on the new list can be sent to the BuKo office.