Safety First - With Safety into the New Season
In road traffic, compulsory seat belts and ESP have led to a significant increase in safety. Our sponsor Sotecc reports on which technologies we use to fly safer in gliding as well.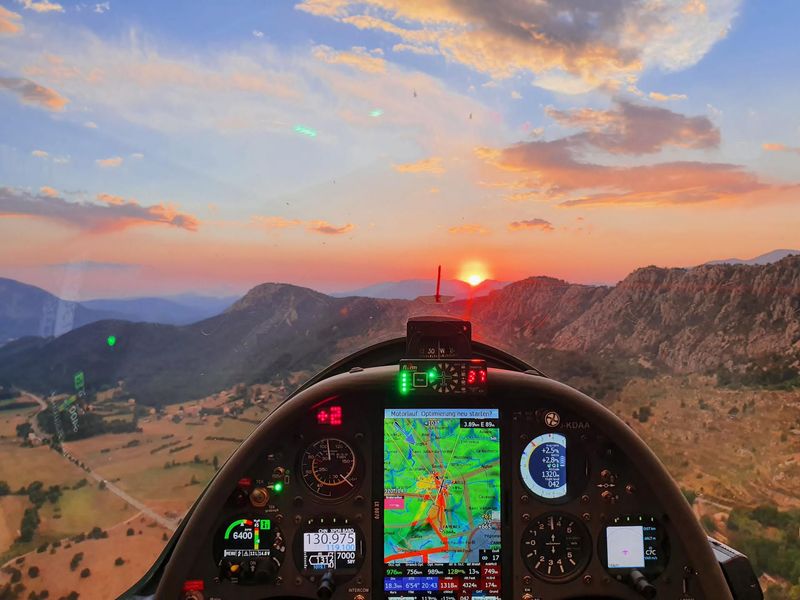 Almost every glider pilot knows this moment: It is afternoon under the cloudstreet in one of Germany's many great gliding areas, it keeps climbing and climbing. The next flight route is selected on the navigation display, thoughts are wandering. Can we make the 500 km today? And then the FLARM™ beeps. You look out and after a bit of searching you finally find the narrow silhouette of the approaching glider. Those are often the longest seconds in the cockpit.
"Our canopy flasher was developed for these situations," says Timo Barth the managing director of SOTECC, the company from Kirchheim/Teck that designed the characteristic red flashing canopy flasher with FLARM™ connection just over four years ago.
With a lot of practical experience as a trained light aircraft builder and know-how from his studies, Timo and his two brothers were able to develop a product that combines visibility and efficient power consumption and is professionally crafted. The idea was to develop an anti-collision warning device that, thanks to modern LED technology, is suitable for both modern electric self-starters and older club aircraft with known battery capacity.
And the entire system runs completely automatic. Because in the modern glider cockpit there are already countless buttons, switches and displays, the philosophy behind this is: support instead of extra work. When the glider is stationary on the ground, the speed camera remains switched off. As soon as the aircraft starts moving, this is detected and the canopy flash automatically starts flashing at a power-saving flash frequency. The pilot therefore does not have to operate the switch for control in nominal mode.
"Our experience shows that automatic is the only practical option. We are also active flight instructors ourselves and have made the experience that otherwise both switching on and switching off the strobe is often forgotten. And then you have a flasher that doesn't flash in the aircraft," Timo explains.
After more than 2000 units have been sold, it is time for an upgrade. Instead of 5 LEDs, there are now 6 LEDs in the canopy flasher, using the latest LED technology with almost the same power consumption. The connectBOX, which evaluates the FLARM™ data and controls the flash, can now be configured individually without an app using a smartphone. In return for the trust placed in it by customers, SOTECC now offers a 5-year warranty on the purchase of a canopy flash.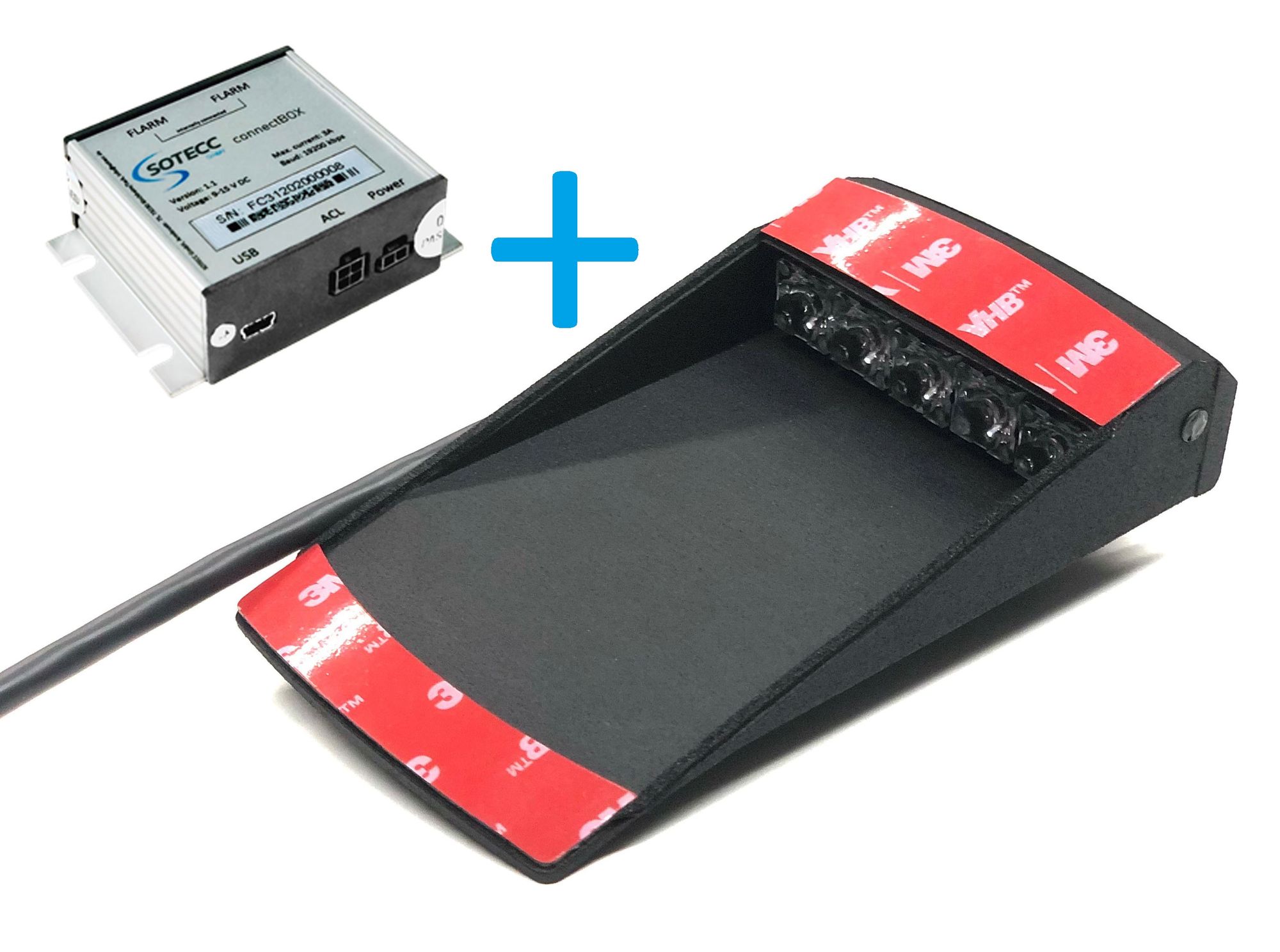 At SOTECC in Kirchheim/Teck, Germany, development never stands still. After the various upgrades to the proven products, there is also more news. At Sotecc.de you will find all the news and further explanations.
---