WeGlide Tasks in XCSoar
Almost ten thousand tasks are declared and successfully circumnavigated with WeGlide each season. Now we have some exciting updates for you.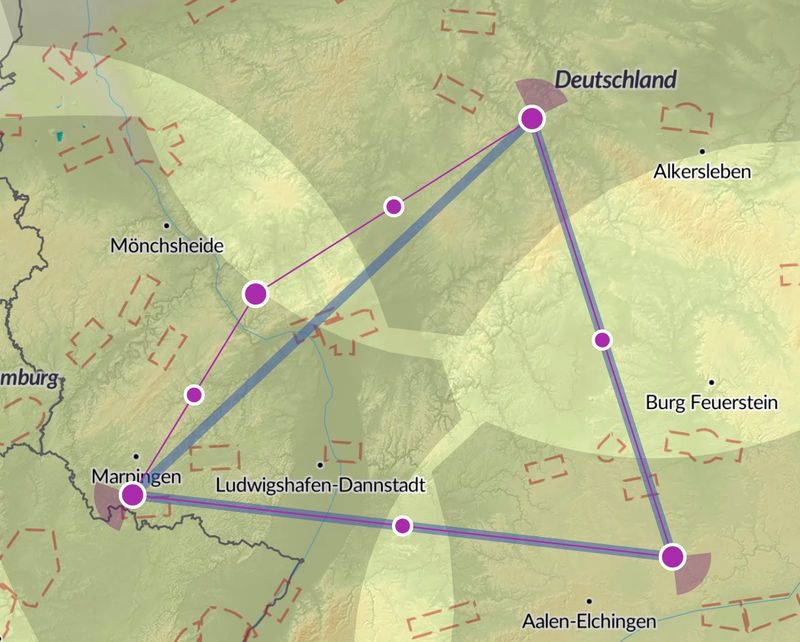 Three years ago, we introduced the online declaration of tasks. Now, almost every third task is declared online. The whole thing can be done with a few clicks, even from a cell phone, before the start. The declaration is independent of a specific logger, which means it works even if your primary logger fails and you must upload a file from your backup logger. We are constantly trying to improve the online declaration and task planner.
XCSoar
With the latest XCSoar update, you can easily sync all your (public) tasks to your mobile phone. To do this, you first need to go to Settings → WeGlide and enter your WeGlide ID (which you can find in your WeGlide profile) and your date of birth.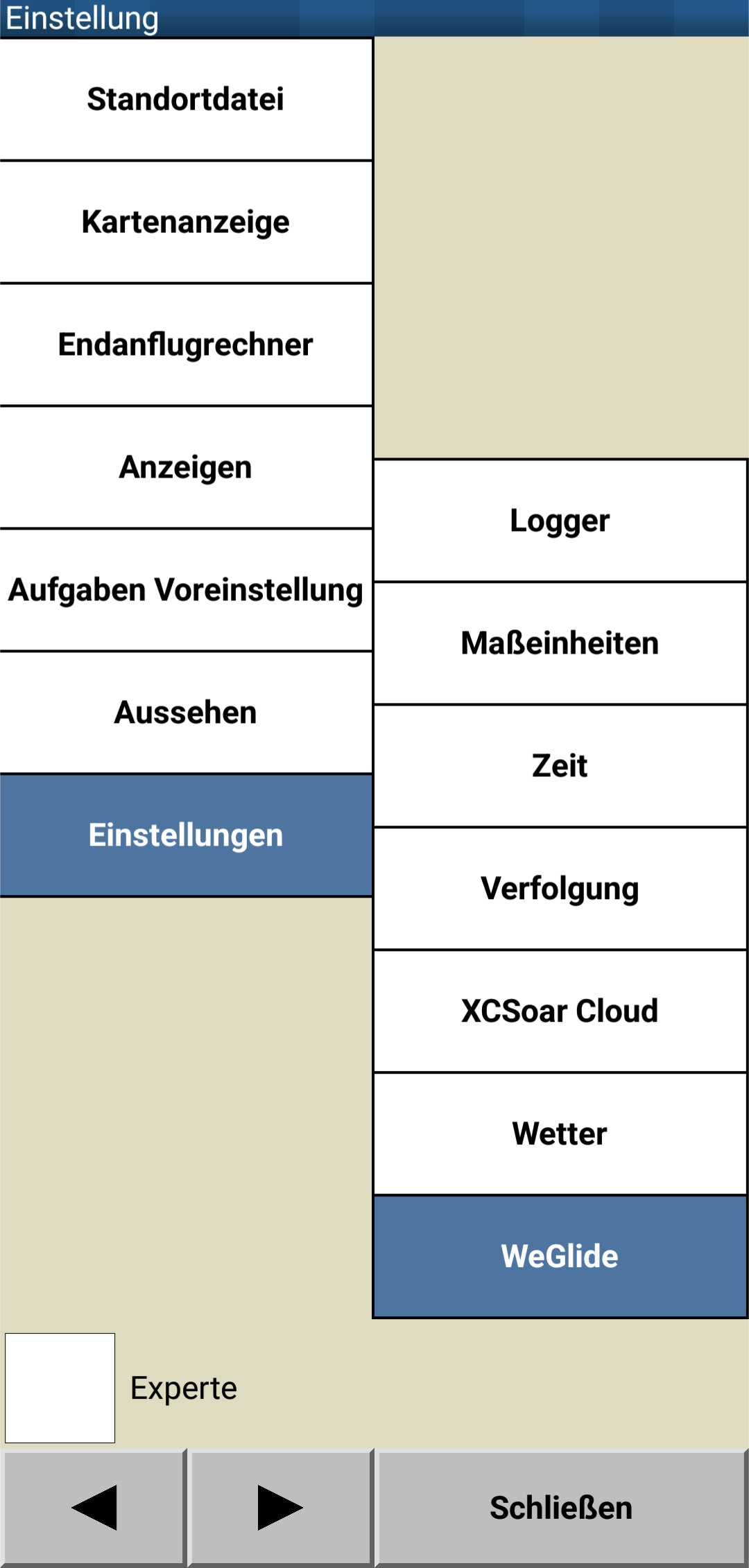 Once you have done this, you can go to the task area in XCSoar (picture on the left). There you can:
Download your publicly declared task (Download WeGlide Task)
Get the list of all your tasks
Retrieve all public tasks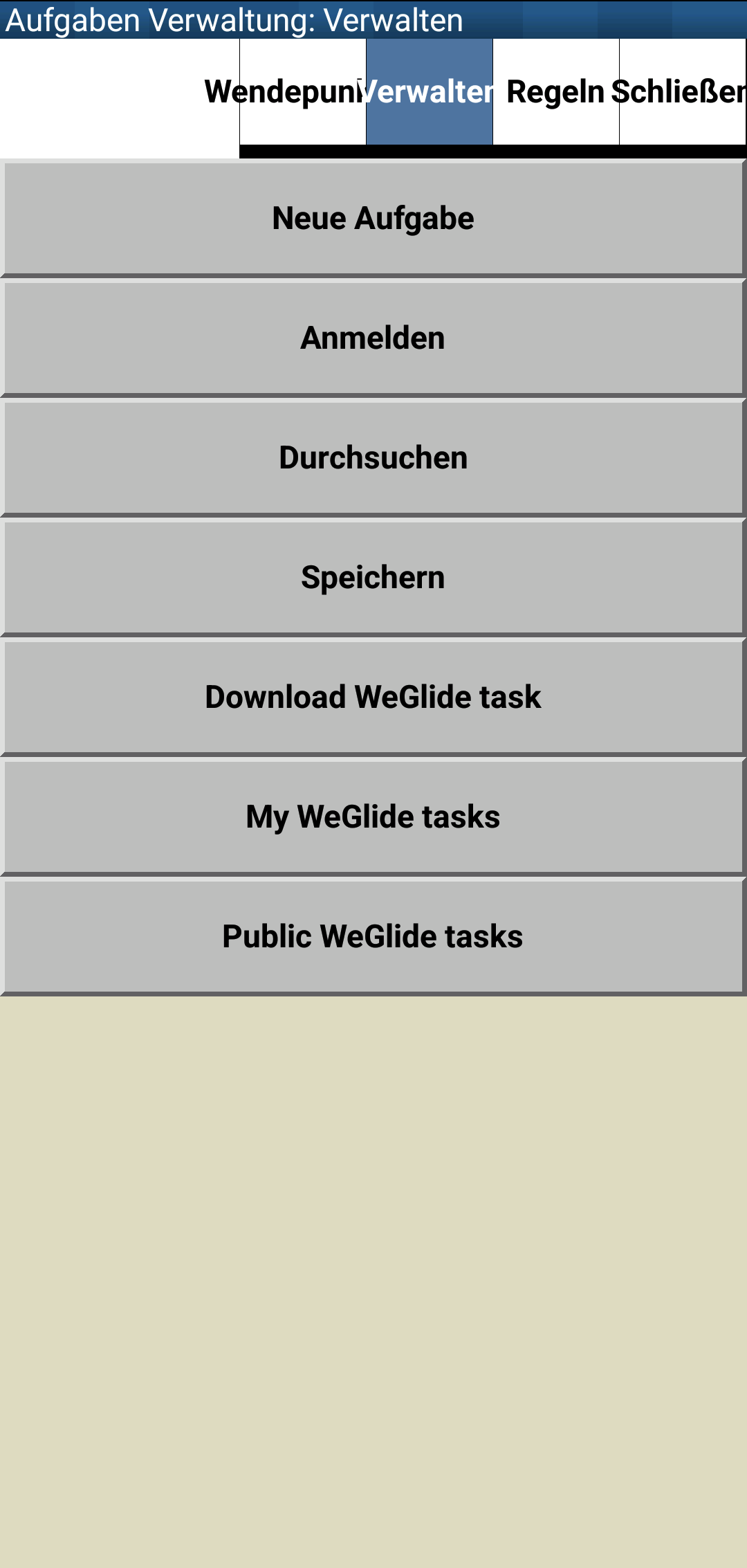 The picture in the middle shows the list of all my XCSoar tasks, the matching one can be loaded with one click. The picture on the right shows the list of all public tasks of other users. If a friend plans a public task on WeGlide, you can also load this task into XCSoar with one click.
LXNav
If your LX device supports LXNav connect, you can not only upload flights directly to WeGlide but also sync your tasks to your device. Head to LXNav Connect, and add the WeGlide integration. All your tasks are then provided on your navigation device.
Other Devices
Even if your navigation device does not support task syncing, you can download all waypoints and airports from WeGlide here. Add this file to your navigation device, and all the waypoints from the task planner will be there. We will publish a new waypoint file each season, so ensure you always have the latest file, as the coordinates of airports may shift.
Connect to your Glider
In WeGlide Live, you can connect your account to a glider. In this way, your name will show up in the live tracking. If you have also declared a task online, it will show up in the live tracking, and your friends can follow you along the track. To make this easier, you can now enter the registration of your glider directly when planning a task: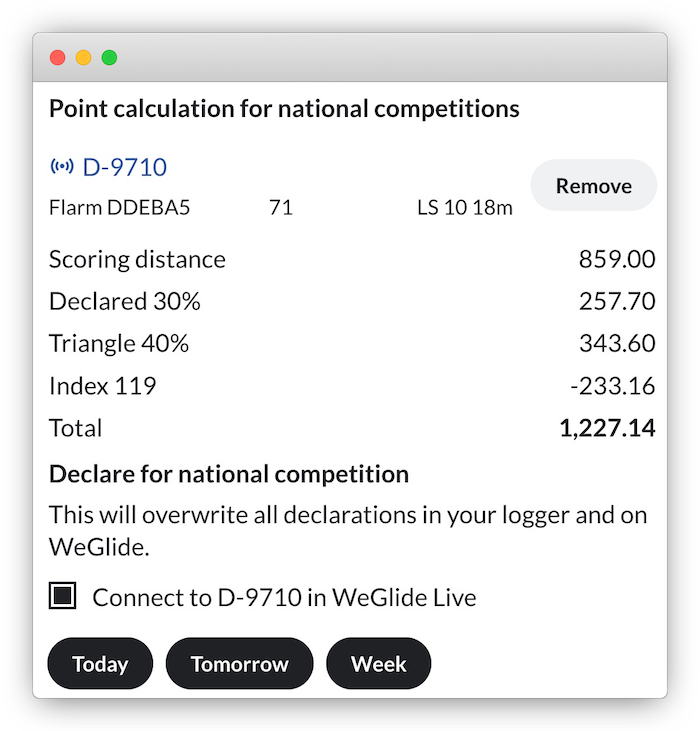 Declarations from Others
Is my task too big? Do other pilots also worry about the weather in the South-East? Wouldn't it be great to see what other pilots plan for the next day? This is already possible - click on Declarations in the right corner and see all (public) tasks people have declared for the next day.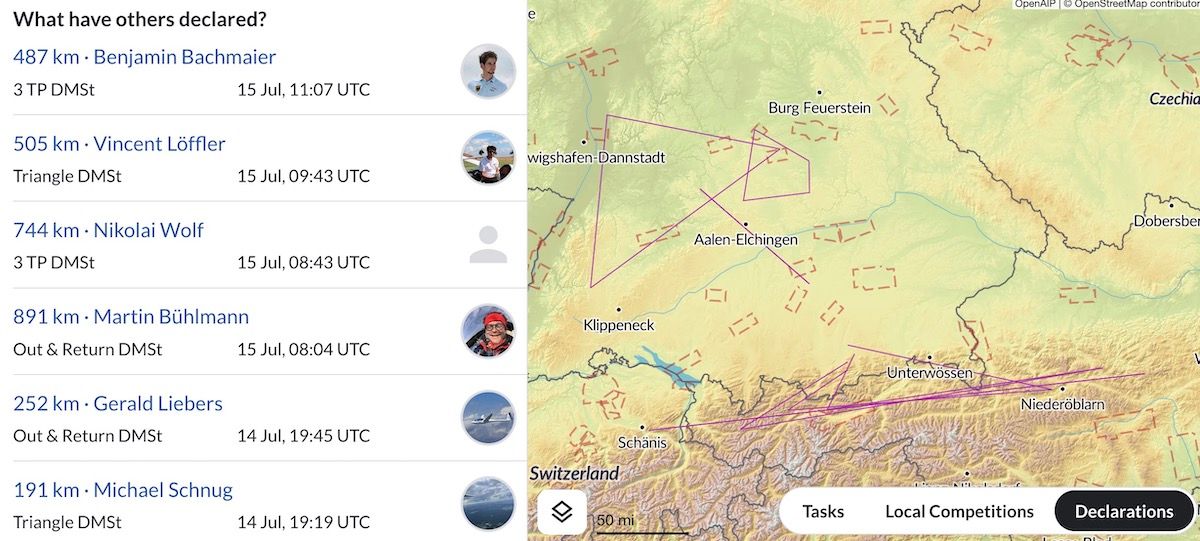 Mobile Update
A few months ago, we added the ability to enter waypoint names in a search field. This makes task planning even more straightforward, especially on your mobile phone.