Mathias Schunk | Alpine Adventures
Mathias is one of Germany's most famous pilots and this year's winner of the WeGlide Explore cup.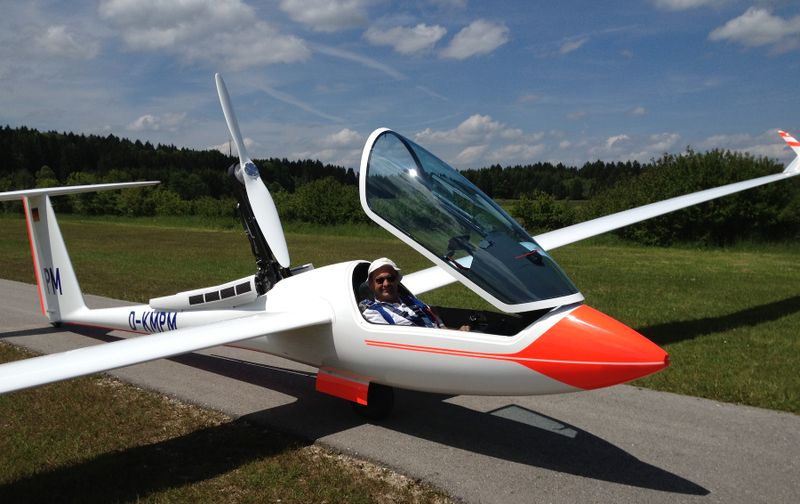 ⏳ Flight hours: 30.000h, 8.500h gliding
✈️ Current glider: Quintus
😌 Glider of your dreams: Quintus
🌎 Where you want to go gliding someday: Argentina, Chile, Morocco, New Zealand, Scotland, Spain‌‌‌‌

Hey Mathias, where do we reach you at the moment? ‌
At home. Due to the aviation crisis I'm not working this September‌‌
‌‌You have won the WeGlide Explore competition this year, congratulations. You told us you didn't win on purpose?‌‌
Thanks! Actually I really had not heard about this challenge before. After our team flight, together with Markus Frank and Erwin Ziegler to the Atlantic ocean someone showed me this challenge. ‌‌
‌‌The winning flight was from Königsdorf to the English Channel. What on earth were you thinking?‌‌
It was a really unique feeling to see the alps in the morning and just a few hours later to be circling in shallow thermals over the blue waters of the ocean.‌‌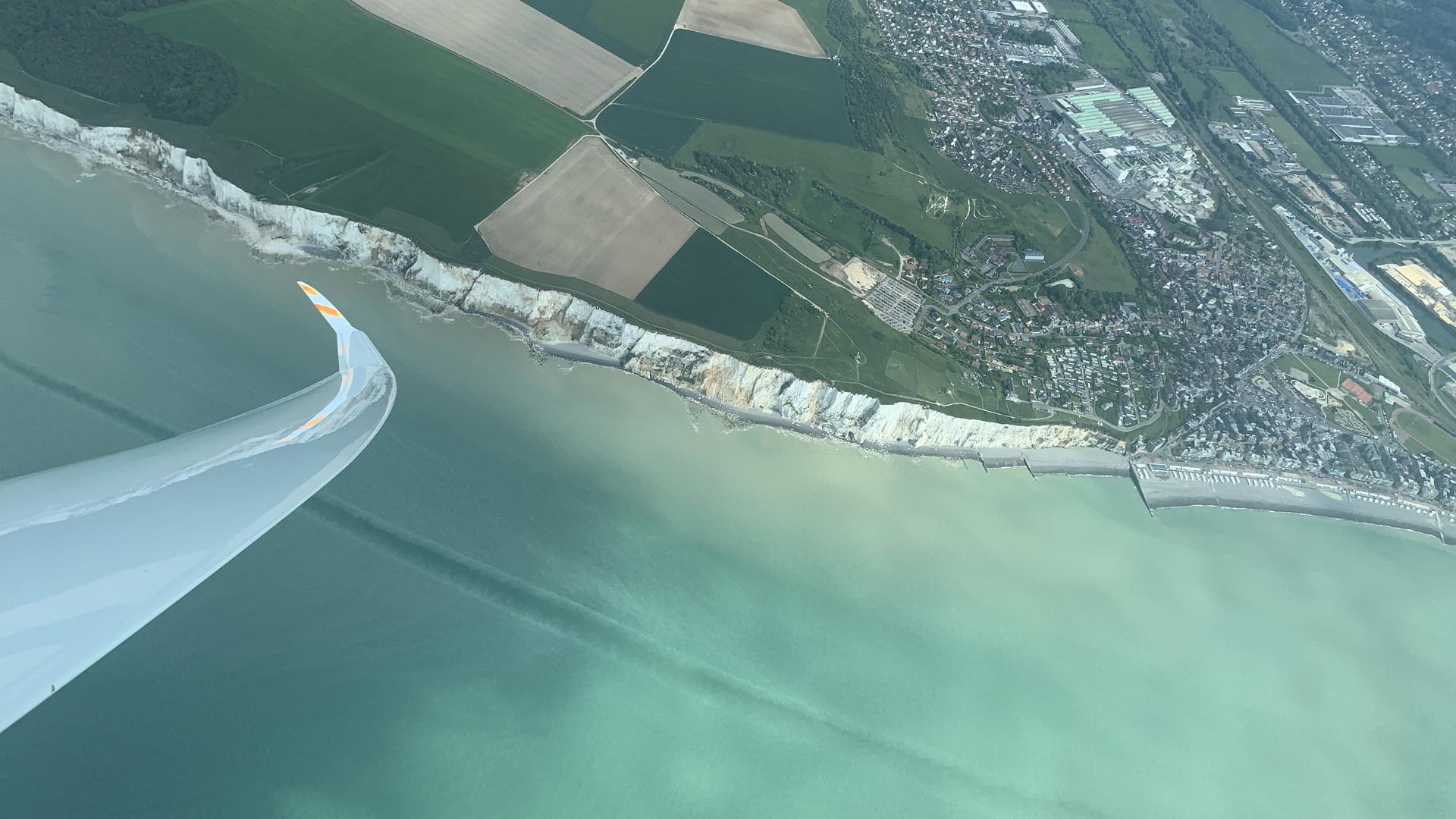 ‌‌How do you prepare for a flight like this?‌‌
This is a really funny story, because a few days before the flight Markus Frank asked me if we should do a flight via the Jura to southern France on Friday and back the next day. Almost at the same time Markus Kries contacted me about a flight to the Atlantic Ocean. So I looked at the forecasts and thought, wow, why not fly via the Jura and instead of flying to the left toward St. Auban, let's turn right to the Atlantic.
After a Zoom meeting on Thursday with Markus Frank, Erwin Ziegler, Markus Kries and Michael Sommer we decided to start on Saturday but not via the Jura, as the good weather forecast drifted a little bit to the north. I made a group flight plan, which was mandatory for entering French airspace and my task in the group was to make all the radio calls for the entire and complex French airspace. Finally we were so fast over the ocean, so that we could continue towards Bailleau where the opening ceremony of the French championship was taking place just that day.
‌‌You also placed first in the WeGlide Sprint competition for Germany this year, congratulations! Is the Quintus the right glider to push hard for two hours?‌‌
Thanks again! Actually I don't think that a open class glider is the best for the speed challenges because of the index. Most probably the Arcus with the Index of 114, or maybe a 18m class or even a 15m class glider is the best for this competition.
‌‌No one worldwide has uploaded more kilometers this year to WeGlide than you. It seams like you still enjoy every single minute of flying?‌‌
Yes I think you are right. I still love every single second while gliding, especially flying in the mountains is so fantastic. Although I had already had many gliding hours this year, the two weeks flying in St. Croix in late August together with my old friends from the C-Kader were really great fun. Without any goal to fly long distances, just flying together in the team, waiting for each other and enjoying the landscape. Okay - enjoying the food and wine after flying was also part of this vacation.
‌‌Although you have placed second behind Michael Sommer in the WeGlide Free competition for Germany this year, you did the single furthest flight from Germany. 1649km - but you were aiming for even more?‌‌
Actually the plan on this day was to get back the European record for the longest flight via three turnpoints, which I lost this march to Baptiste Innocent with his flight in the Pyrenees. I was able to reach the first two declared turnpoints without problems and was well ahead of my time schedule.
But I wasn't able to fly to the last turnpoint due to rainshowers. I tried for more than an hour to catch the turnpoint about 50 km away, but finally I had to skip the declaration and finished the flight as a free flight. Without the waiting time, there would have been some more kilometers possible on this day. But that's part of the game.
‌‌You have been flying very consistently in the last years. Are there any things that have change in your flying style and in the way you make decisions?‌‌
Wow, that's a really interesting question. I have to think about it. I don't think so for thermal flights, but while flying in the Föhn there has in fact been a change in strategy, which I have learned over the last few years. My first European record in the LS 8 in 2012 for 15m gliders, which is still valid and which was one of my first flights in the Föhn ever, was a complete flight riding the ridges, without any wave lift.
Since 2012 I have made a lot of flights in the Föhn, ridge riding, but also flying in the waves. In the meantime I'm sure the key point for a real good Föhn flight is the right connection between flying the waves and knowing when it is better to ride on the ridges and when it's the best to climb in a wave to continue in higher altitudes.‌‌
‌‌When you are not flying your glider, you work as an airline pilot. What skills from professional flying benefit you in gliding?‌‌
Actually the only thing which is the same between flying a glider or an airliner is, that you are in the air. I always compare it with a truck driver who is biking. The only common thing is that they are both on the street. Maybe I got one advantage from flying long distances with an Airbus or a Boeing.
You can't be 100% on your game for 10 hours or more. You have to know when it is essential to be 100% and when it's time to relax a little. In an airliner you have to be 100% vigilant if there are any problems during cruise flight, but you can calm down when everything is working normally. That's almost the same for gliding. You can't optimize your flight for the whole 10 hours or even more. You have to know at what point it's crucial to give 100% and when it's time to calm down. If you are high and just flying straight for example, it's not that important to perfectly optimize your glide path as it is to save energy for the key points of your flight.‌‌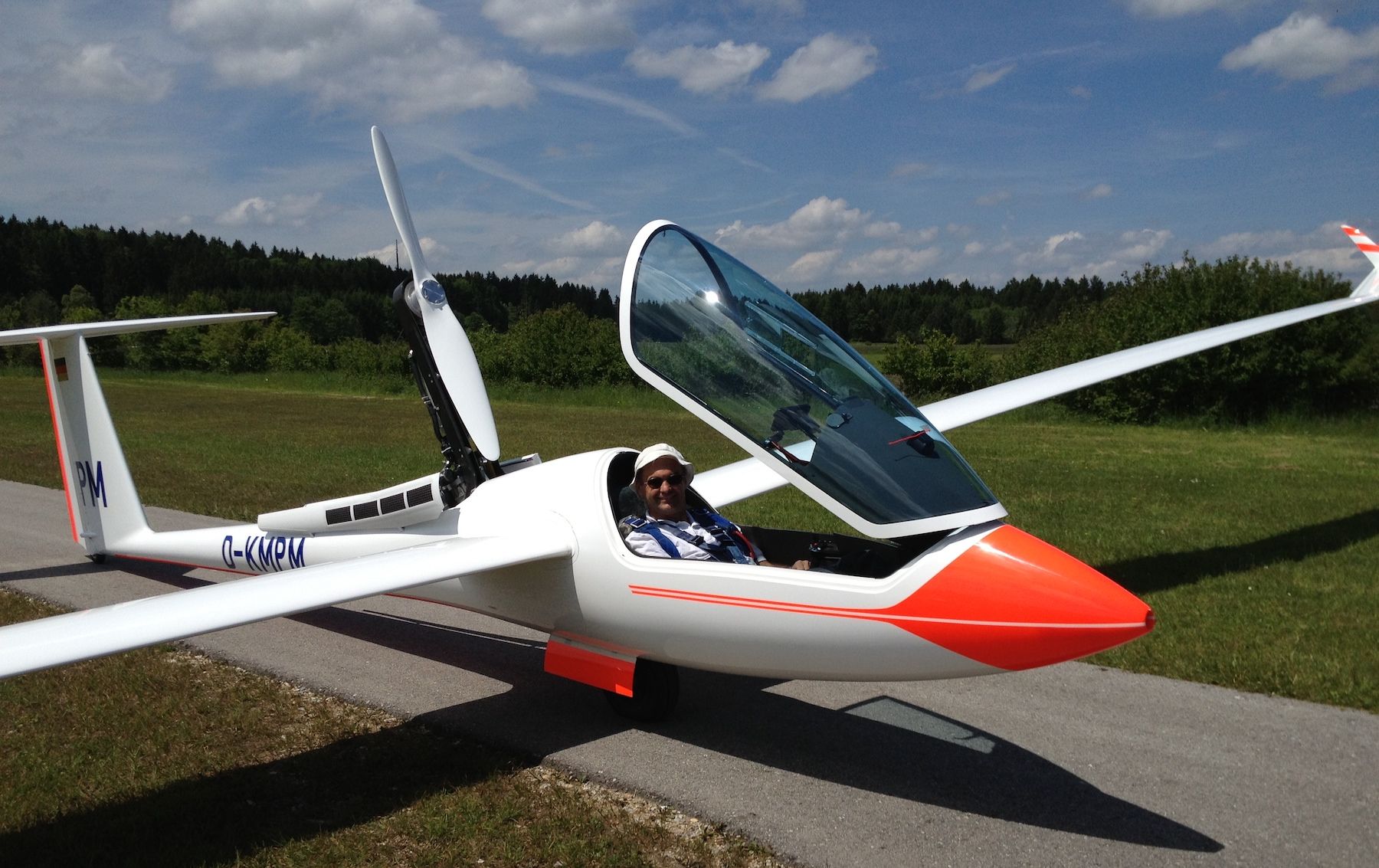 ‌‌Is there a difference between being a good mountain pilot in general and being a good pilot in the European Alps?‌‌
Actually there is the same structure of flying in the mountains, regardless if you are in the Alps, or maybe ridge riding in Worcester. But there are always some special effects which you have to know or to learn. But even in the Alps there are many local differences, for example there is the Brise System in Southern France which is more or less unique.‌‌
‌‌Mathias, we have to ask. What is the flight you have been planning for years and that you will upload to WeGlide some day?‌‌
Ok in fact I'm planning two flights! The first one is the thermal declared 1124km FAI triangle to beat the German class record of Klaus Wedekind which is now valid since 1997! And of course there is the dream to fly 2000km in the Alps during Föhn. Whether I will have the opportunity to upload one of these flights one day, we will see. It stays exciting.‌‌
‌‌Global warming already affects nature that we depend on as gliding pilots in tremendous ways. You have spent a good part of your life soaring over the European Alps. Have you noticed that anything has changed?‌‌
Yes! If I compare pictures of some glaciers from the beginning of my career with nowadays it looks like they are shrinking‌‌
‌‌Do you explore the Alps in other ways than with your glider?‌‌
Actually gliding is the best way, but in autumn I sometimes go hiking and in winter of course a little skiing as well.‌‌
‌‌Together with Benjamin Bachmeier you are the host of Late Night Soaring. Will there be a second season this winter?‌‌
During summer we had regularly the flight of the month to keep the format in our follower's mind. The September's flight of the month session will be a special one transitioning into the second series of Late Night Soaring. We already have a lot of ideas concerning the topics.‌‌
‌‌Thank you for the interview Mathias! Please keep up your interesting and humorous flight stories. Do you want to mention anything else?‌‌
Thanks for the opportunity to talk with you for the WeGlide Magazin. And please continue to optimize WeGlide as your team have done it in the past with all the fantastic new features that help the whole gliding community to become better pilots.