Puimoisson | Gliding in Provence
While this is not a classical interview of our winner series, Puimoisson topped the 2021 airfield ranking. We talk with Alfred Spindelberger about mountain flying, how safety has improved over the years, and future plans.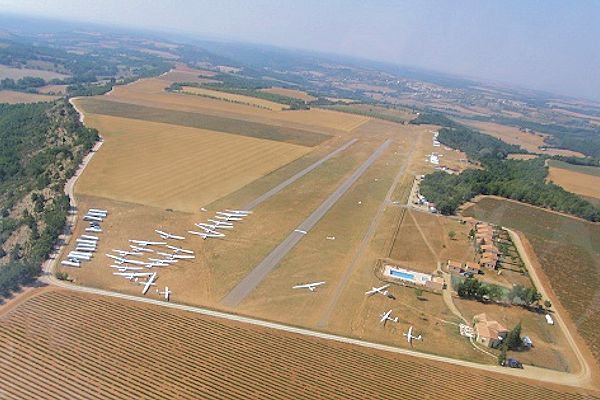 While this is not a classical interview of our winner series, Puimoisson airfield in southern France has also won a competition on WeGlide as it has been the airfield with the most kilometers flown from in 2021. In the 2022 ranking, Bitterwasser is currently situated on top, with Pokweni and Worcester following behind. Multiple Australian airfields are catching up, though.
We talk with Alfred Spindelberger about mountain flying, how safety has improved over the years, and future plans.
⏳ Flight hours this season: 5880
✈️ Most popular glider: Arcus M, Ventus 3M, Arcus T
👩‍✈️ Number of different pilots 154
🌎 Distance traveled this season: 10 times around the earth
Hello Alfred, what are you doing at the moment?
For the airfield? At this time the annual bills for hangar, electricity and water consumption of the chalets, etc. are written. Our new guest portal will go online at the turn of the year, which has kept the entire airfield team very busy in the last few weeks and months because we ran it internally parallel to the previous portal. But I think the work will be worth it as a large part of the administration will now run automatically.
Puimoisson airfield has won the WeGlide Airport competition, congratulations! There is no airfield in the world with more kilometers flown from. Was this a good year for flying in southern France?
Thank you for the congratulations, which I accept on behalf of the pilots who have flown these routes and which I pass on to all pilots from Pui! The pilots did the job, not the airfield.
In the current circumstances with Covid, yes, it's been a good year. After all, we only had half the season.
In undisturbed years it has, of course, looked better, for example in 2017 it was more than 889,000 km from Puimoisson, a distance that, as far as I know, has never been flown from another airfield. Nevertheless, we can be satisfied that we have made it and that we are still successful in terms of the sport.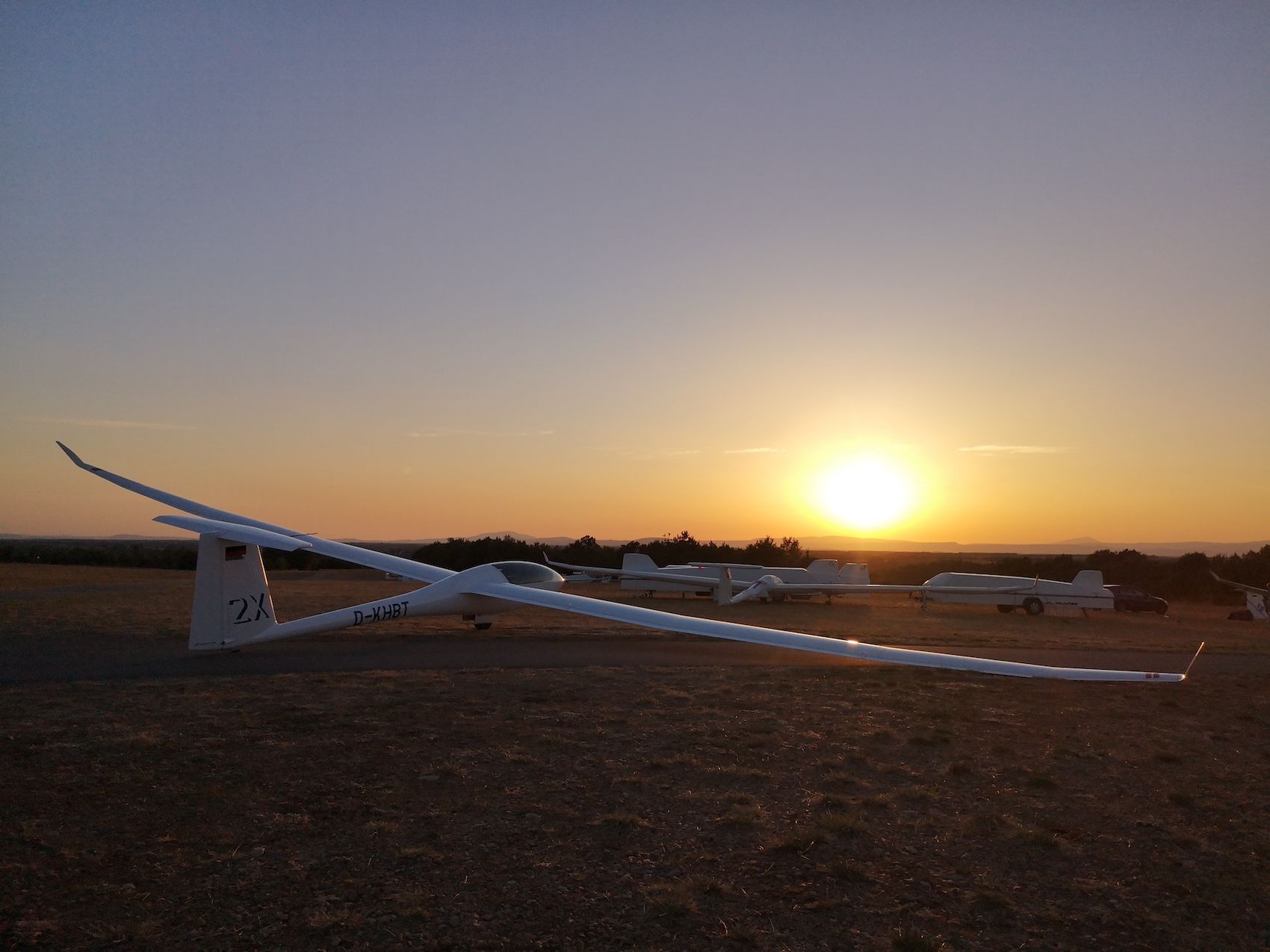 The airfield is located a bit further away from the other gliding centers. What do you think makes gliding in Puimoisson so attractive?
This isn't entirely true. Puimoisson is at the center of a triangle from other world-famous gliding centers. Gap, Sisteron, St Auban to the northwest, Vinon to the south, and Fayence to the east. We are in the middle, practically at the beginning of the Parcours, a gliding race track, well marked by the mountain formation, which gives us the first and last 50 km on normal days and 100 km on very good days. And not infrequently when flying straight ahead!
What is your role regarding the airfield?
Plumber, bulb changer, Oxygen bottle filler, grass, and hedge cutter - however, I have good co-workers who do a lot of it. In fact, officially I act as managing director and flight operations manager. Due to the complex situation with chalets, campsites, and restaurants, there is always plenty of work.
What is it for you that makes gliding in the Alps so fascinating?
Primarily the sublime landscape that teaches us to be in awe of nature and its powers. When I fly, I feel that I am a part of this.
How long have you been flying in the Alps and has anything changed over the years?
I started as a student pilot in the autumn of 1963, 58 years ago. This was in Micheldorf, Austria on the Bergfalke and Grunau Baby, mainly alpine flying. Since 1984 I have been gliding predominantly in the south of France, usually in Puimoisson.
A lot has changed. The pilots and the aircraft have gotten much better; with GPS and the onboard computers, a new era has arrived. FLARM has brought an enormous security boost. All of this relieves the pilot, who thus has his head free for the task at hand. That explains the performance explosion. While most pilots did not reach a distance of 300 km at the beginning of my aviation, today 1000 km is nothing unusual.
On the negative side, unfortunately, the restrictions caused by many new air spaces must be mentioned. Without GPS it can be extremely difficult to fly in compliance with the rules.
How has Covid-19 affected the gliding activity on the airfield in the last two years?
A great deal, unfortunately. These have been two challenging years. In 2020, the place was closed by the police on the day the first guests arrived, we had to leave France by 12 noon the next day. We were only allowed to open again on June 16, 2020.
It was not much better in 2021. A few days after the first guests arrived, Germany and Switzerland introduced quarantine for returnees from France, resulting in the cancellation of the majority of bookings. In April and May, there was often only one guest at the airfield, and we were only able to resume regular flight operations after the quarantine requirement ended in mid-June.
Nevertheless, we are all looking to the year 2022 with confidence!
Our data shows that over 95% of the people uploading flights from Puimoisson are from Germany. Why do you think that is?
Basically the same applies to all airfields in the south of France. Many Germans and Swiss have been flying in Provence for a long time. In addition, the data may be a little misleading - while almost all German pilots upload their flights, pilots from other countries tend to be less inclined to do so.
Additionally, the airfield language in Puimoisson is English; this is preferable for many pilots whose standard of English is better than their French.
What would be the best time to go for a holiday in Puimoisson?
Difficult to say. In spring the pilots come for big wave flights, often combined with very good thermal conditions. Basically: the longer the day, the more time you have for your flights. The south of France has the advantage that there is good cross-country weather for almost the entire season.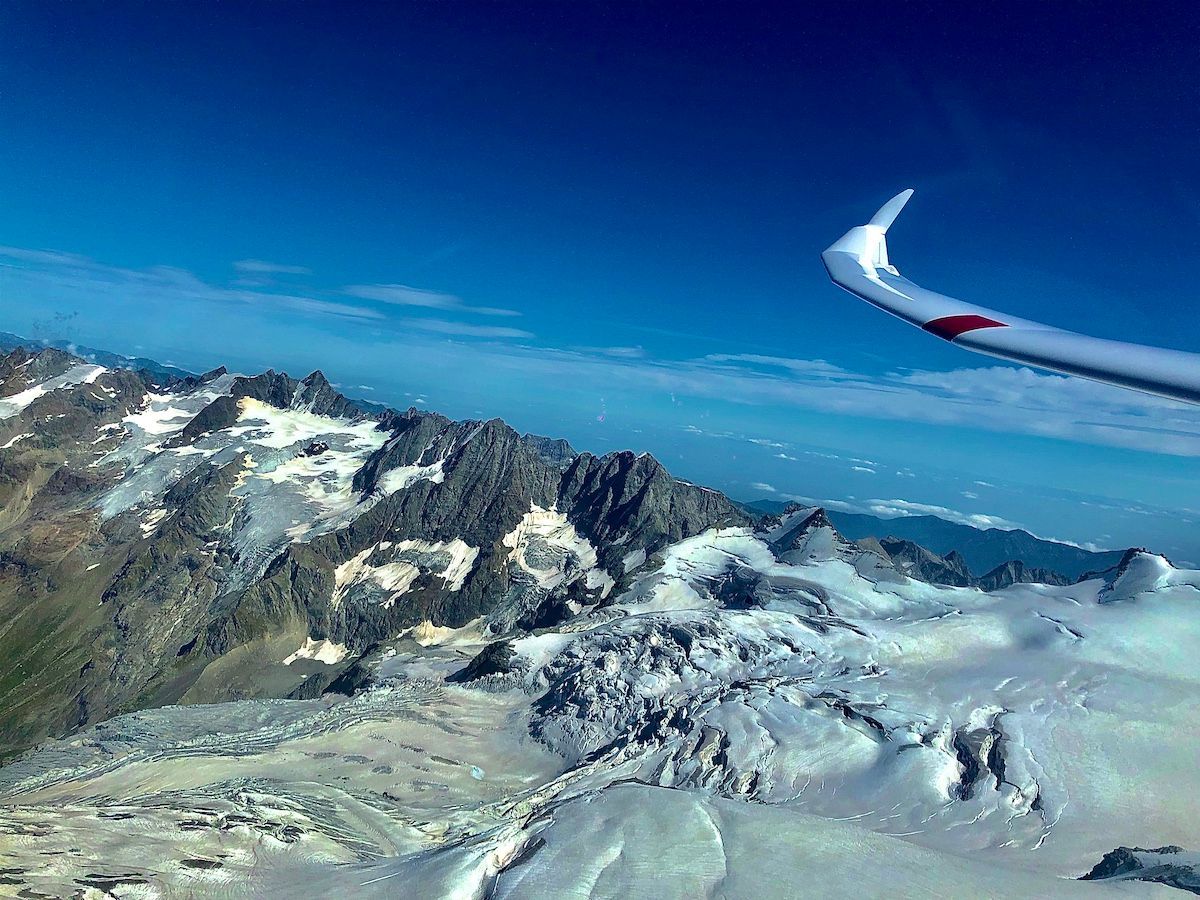 The popular routes in Southern France have become more and more crowded. How do you address safety on a personal level and also for all the pilots flying from Puimoisson?
Personally, I don't have that impression. In my memory, there was more traffic before 2000. Additionally, FLARM has made a significant contribution to safety, there are practically no more collisions. I recall an accident this year at an airfield in the region, but it had nothing to do with mountain flying. Otherwise, I am not aware of any accidents in Provence for this year.
We do a welcome briefing for every pilot, in which the level of experience is queried and relevant safety issues are addressed. Incidents, including those from other places, are dealt with in the daily briefing. Overall, the pilots are very safety conscious.
What else can be done in the long term to increase safety?
Safety is a product of human performance and that lies in personality. In my aviation career, I got to know pilots who were predicted to have accidents as student pilots, sometimes by their flight instructors. Unfortunately, later on, those accidents came to pass.
Also, this next point may be contentious, given the platform: Focussing on flying as many kilometers as possible, on being better, certainly does not always contribute to safety.
What is the minimum experience you would recommend people before coming to fly in the Alps?
I can't sum that up in one answer. We have had very young flight students with us who were able to fly in the mountains with a two-seater flying with cross-country assignments after a few instruction flights. Overall, we have no problems with the safety awareness of our pilots; even those who have no mountain flying experience fly safely in Puimoisson.
What was the most interesting flight you remember from Puimoisson this season?
There are several, each exceptional in itself. Without naming any names: A young pilot from the Netherlands made a number of extraordinary flights with the LS4 of the Aeroclub, another from Germany did the same with a Ventus. Others flew to us from Germany and flew back the next day.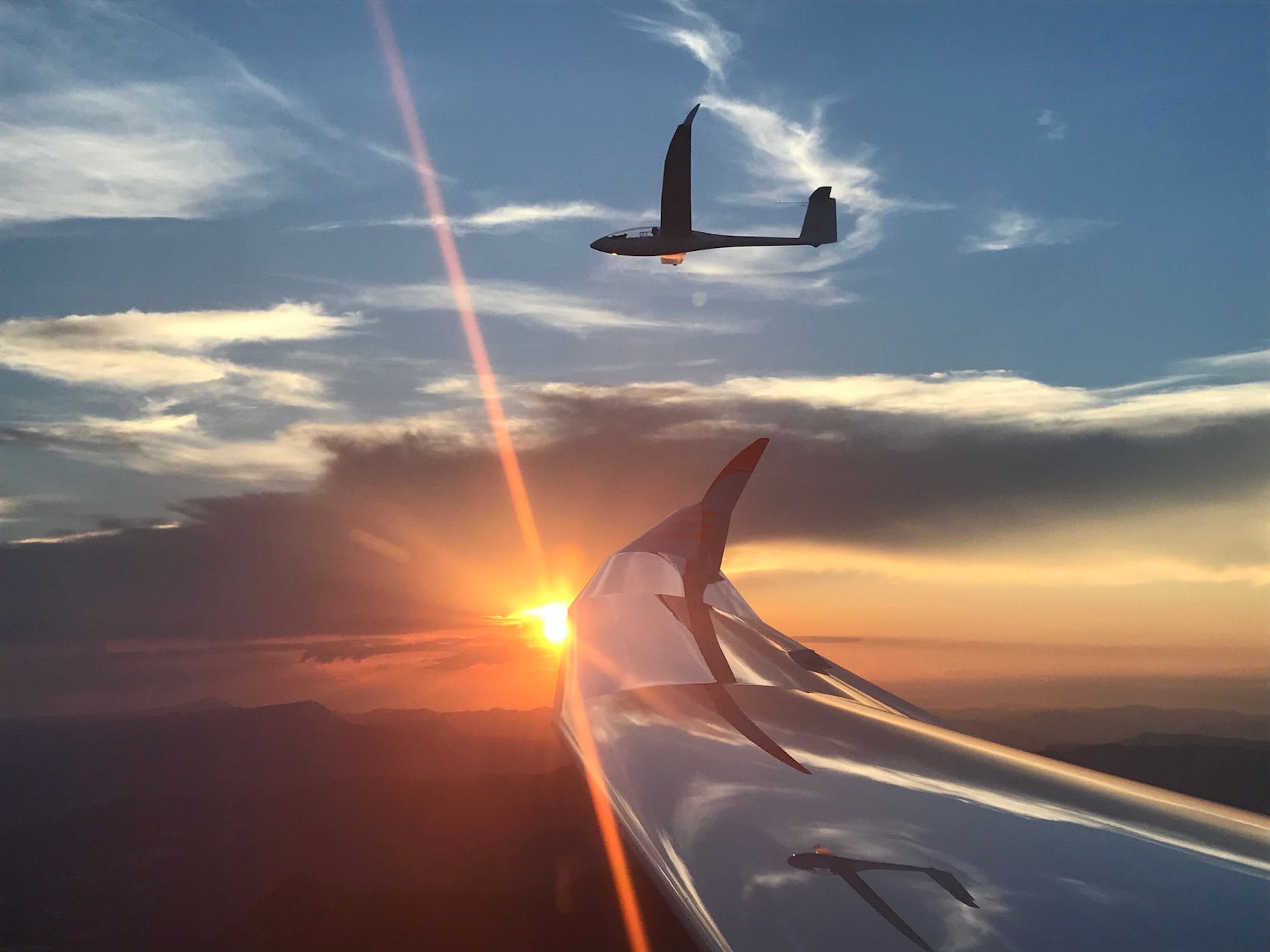 Do you have any plans for the coming years regarding Puimoisson airfield?
Of course! Next up is the asphalting of the access road to the airfield, the largest investment we have had to raise so far - we hope to have it done by the summer season.
The campsite is currently being enlarged and a separate parking lane is being created for the camping guests, with some remaining work to be done.
Thank you for the interview Alfred! I always enjoyed that there were so many young people flying from Puimoisson. Do you want to mention anything else?
Nice that you mention that! The amount of young and exclusively very good pilots is also what I like best about the place! Many of them fly gliders from sponsoring associations, which I think is a great and generous practice. This makes high-performance sport possible for everyone, even very young!
I would like to thank all guests who have visited or will visit us for their helpfulness and friendly cooperation. And of course the whole Pui team for their outstanding commitment, even under difficult conditions!