Newsletter #14
Exciting flights, a big new feature, and a new design.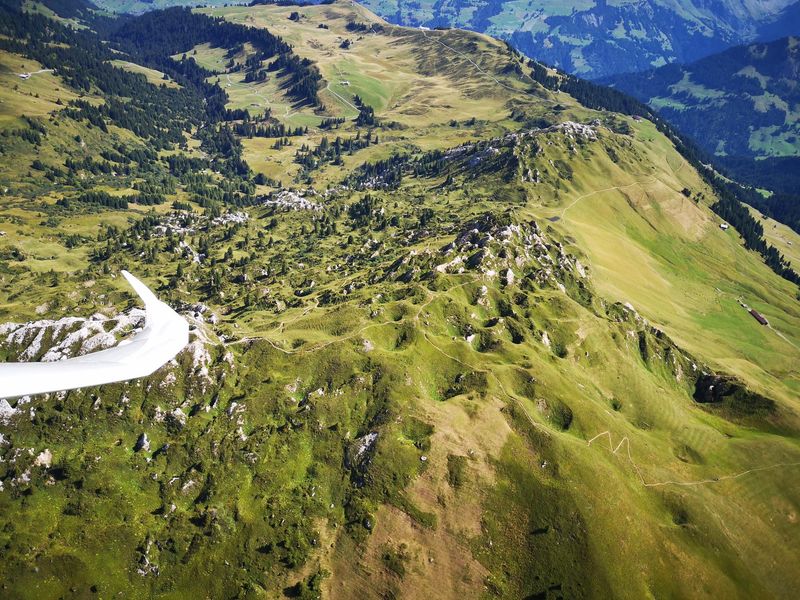 Gliding activity in Europe is slowly coming to an end for this year. Most gliders have already been moved into their trailers and will not see sunlight again for many months. For multiple weeks already, awesome flights from the Southern Hemisphere have started appearing on WeGlide, be it from Australia, South Africa, Argentina, or New Zealand.  
It's a good time to look back on a fantastic season, on special flights, and new records. And a good time to introduce our newest features to you.
WeGlide Coach
To get better at gliding we need a coach, a person who can tell us how we can improve. Sadly, we don't always have someone sitting next to us who helps us to analyze our flight.
Today, we are announcing the WeGlide Coach. A new analysis feature that scans your flight and gives you data and tips, on what you should do differently. The coach uses the polar of your aircraft and the weight you have entered to calculate the optimal speed to fly between thermals based on MacCready theory which is put in contrast with the speed you flew.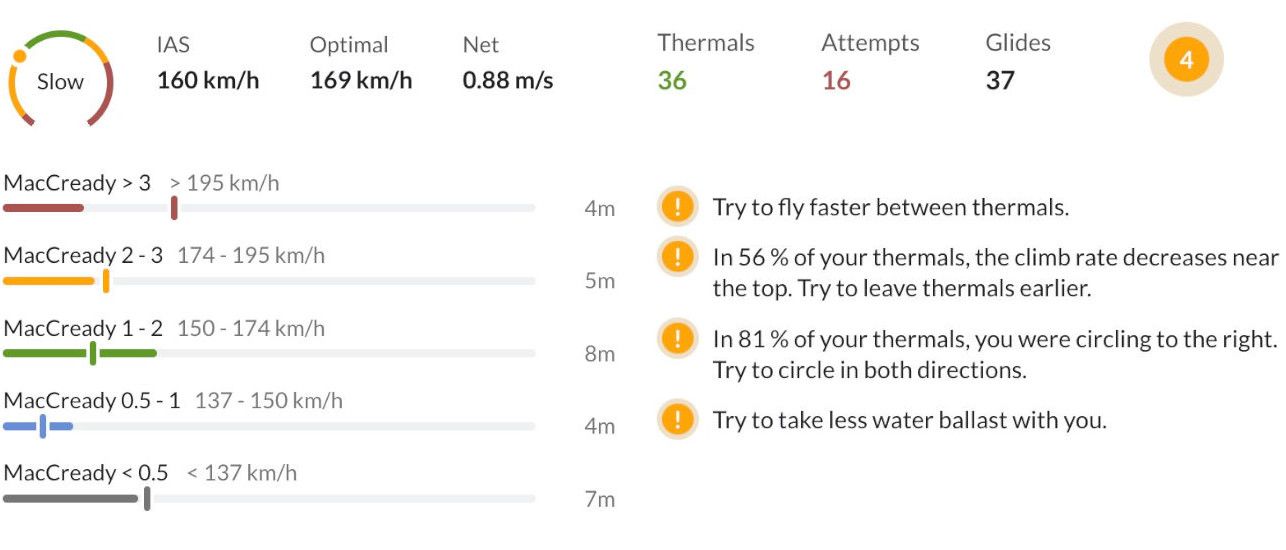 Further, it simulates how your flight would have turned out with a different weight and gives you suggestions on the optimal amount of water. It also addresses frequent errors when circling and can suggest to thermal with a smaller radius or leave a thermal earlier.
Sounds interesting to you? Read all about it in our announcement: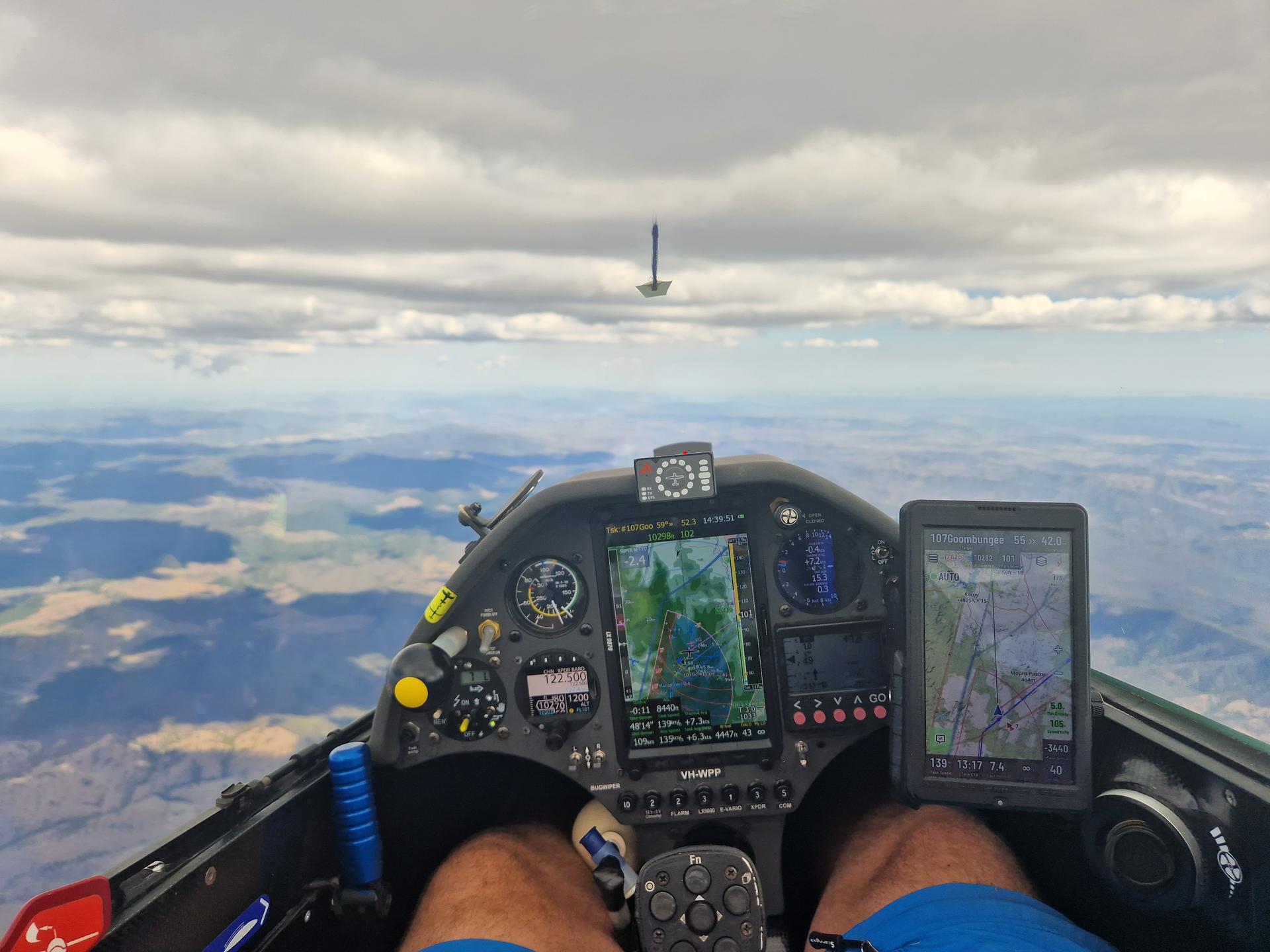 Special flights
October offered a wide range of flights. We enjoyed Matthew Scutter's flight in the Morning Glory. There's a vivid discussion in the comments about the possibility of connecting to thermals after using the wave in the morning.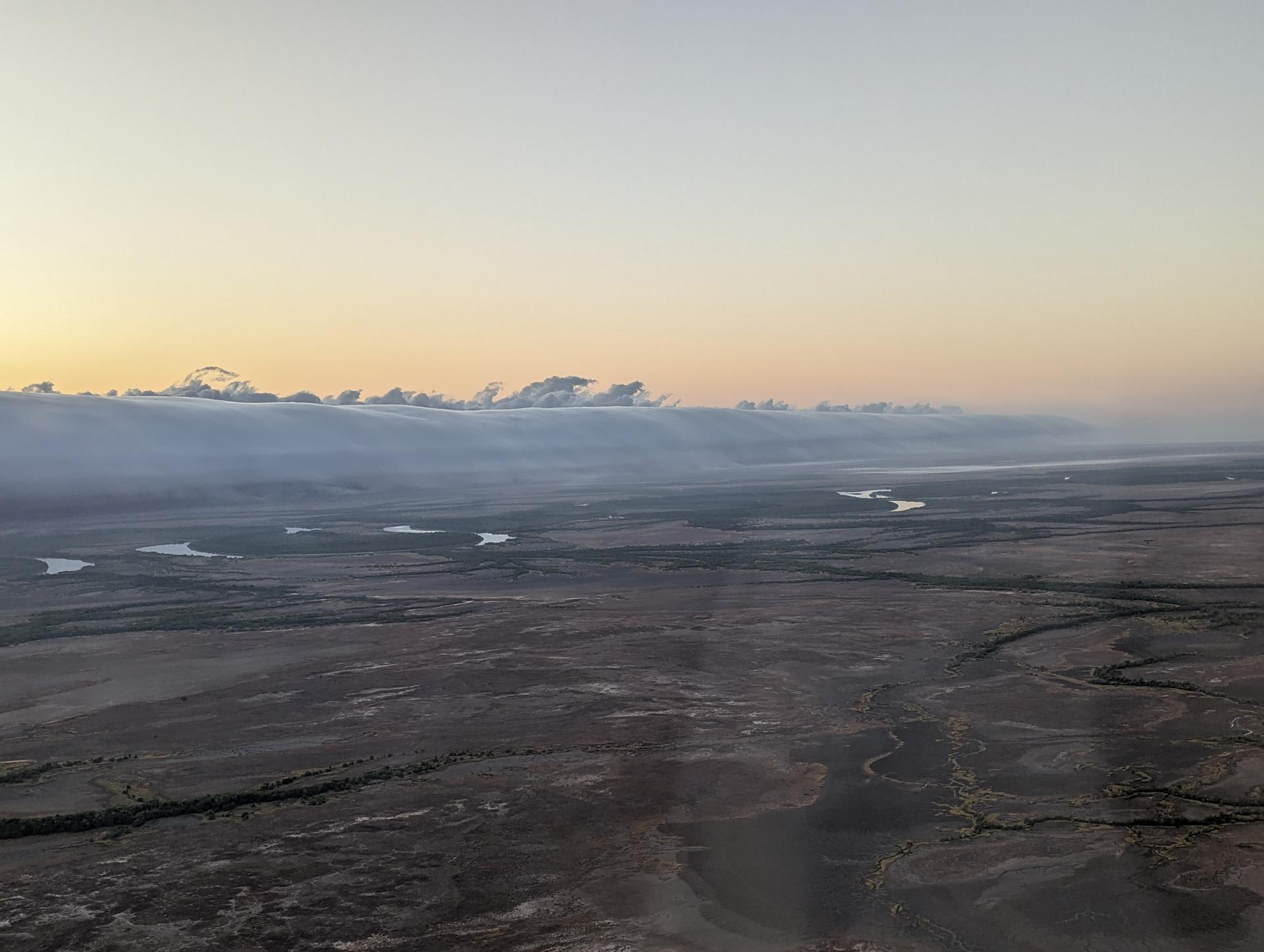 Did you know that you can fly 535 km in the Netherlands in October? We would not have thought it to be possible, but Robin Smit can tell you a story about it.
And here are two more flights that we found very special in case you missed them: Carl Audissou with a fantastic wave flight from the Pyrenees to Asturias and Luka Žnidaršič & Bernard Dobre running their Duo Discus FES down the Adria.
Finally, Yves Gerster followed in Baptiste's footsteps and flew to Corsica.
Winners
In the 2023 season, over 11,000 users have covered a distance of 28 million kilometers and uploaded 95,000 flights in total. We are also happy to welcome over 5,000 new users to WeGlide.
2023 was a special year for gliding, indeed. The distance record of Klaus Ohlmann (3000 km in 2003) was unofficially beaten by Gordon Boettger with a fantastic wave flight of 3059 km.
And it's Gordon, who won the Free Distance ranking as well. The Sprint ranking was won by James G. Lee from the same airfield (Minden, Nevada). Read our winner's article to find out which glider was involved in James' win.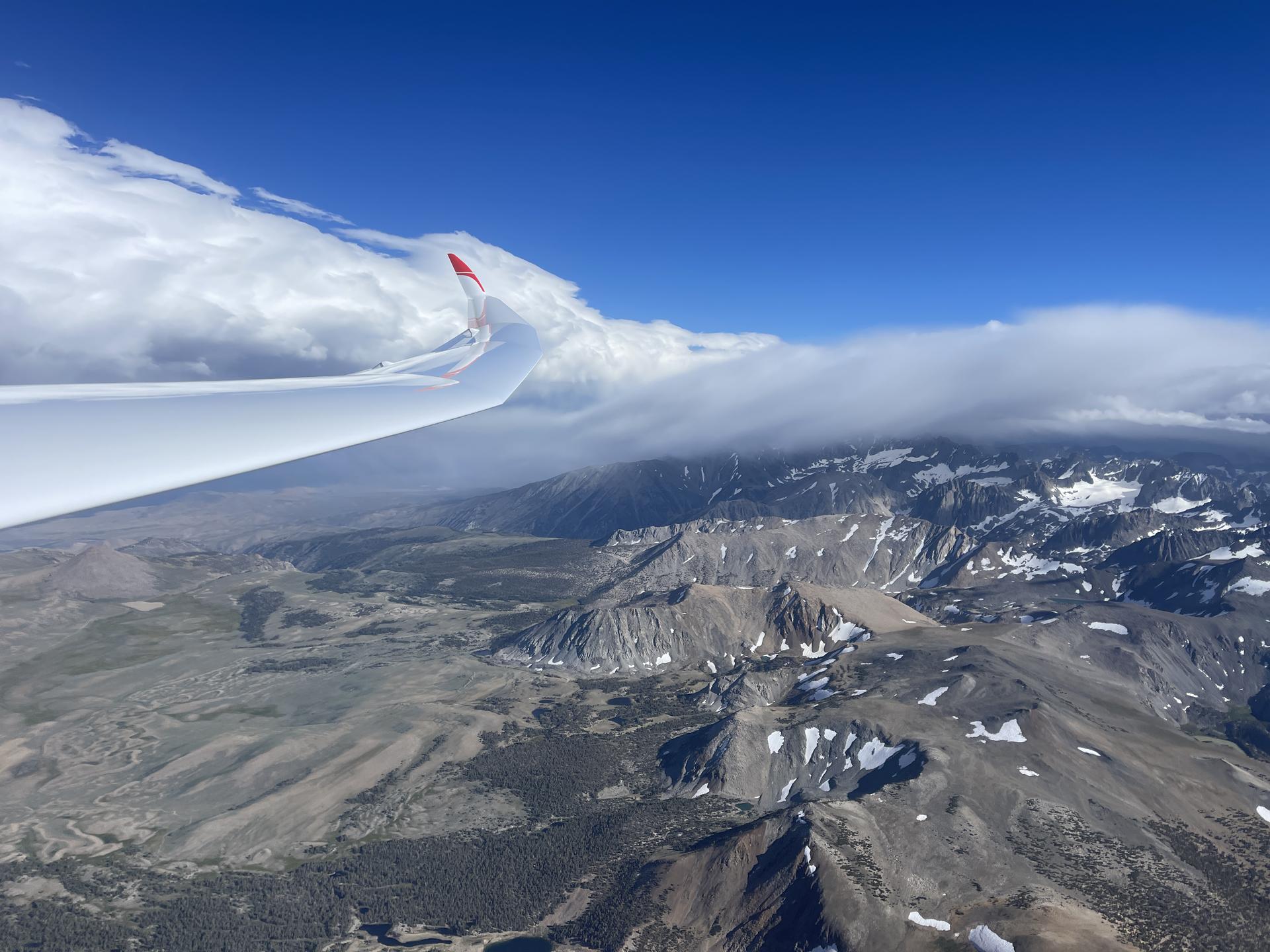 The Travel by Glider challenge was won by Matthew Scutter from Australia with a 13-day travel. We are looking forward to seeing many more travelers taking on exciting tours next year.
JS Challenge
This year, Thomas Greenhill and Zachary Yamauchi, both US junior pilots, were nominated by Jonker Sailplanes. Thomas Greenhill got the place from French junior pilot Kevin Faur, as he did not find time in the preparation for the World Championships in Australia this Year.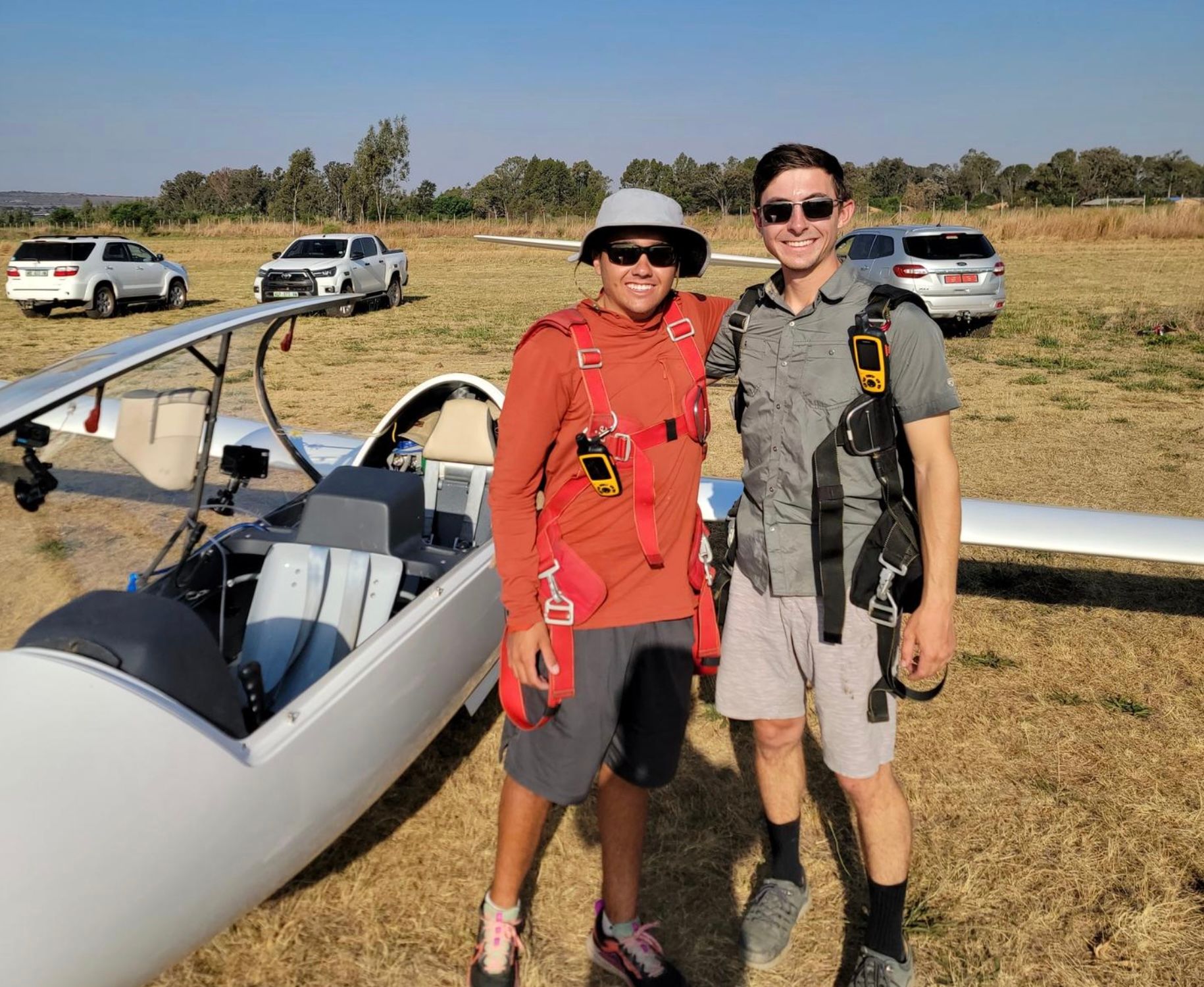 Thomas and Zach competed in the South African National Championships 2023 in early October. After seven competition days, they managed to come out on top and win the double-seater class - congrats guys!
You are a junior glider pilot and want to win the JS Challenge? It does not matter where you are flying in this world, everybody gets a chance. You can find the rules here.
Redesign
We care about design. A lot. That's why it took us many weeks to settle for the design update which we launched a couple of weeks ago. We were able to clean up a lot of stuff on the flight page, which had not changed much in the last three years.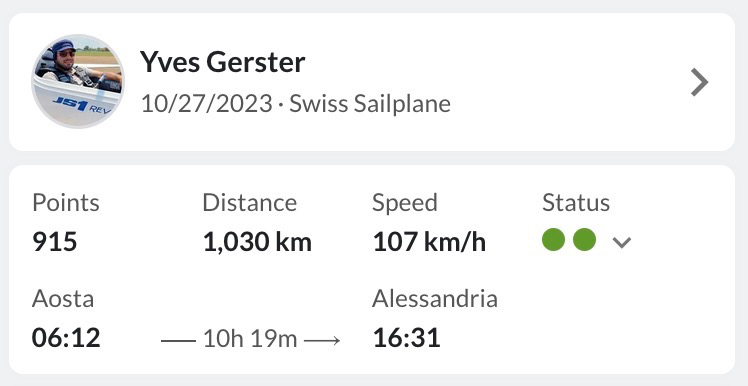 The new design was a preparation step for the Coach, which would have overloaded the old design. We hope you enjoy the changes and are welcoming some feedback.
Subscribe to Articles
We've had a lot of interesting articles in our magazine lately. Some of our highlights were the interviews with Andrea Abt and Eva Senne. Andrea told us many interesting things about learning and improving even later on in your soaring career.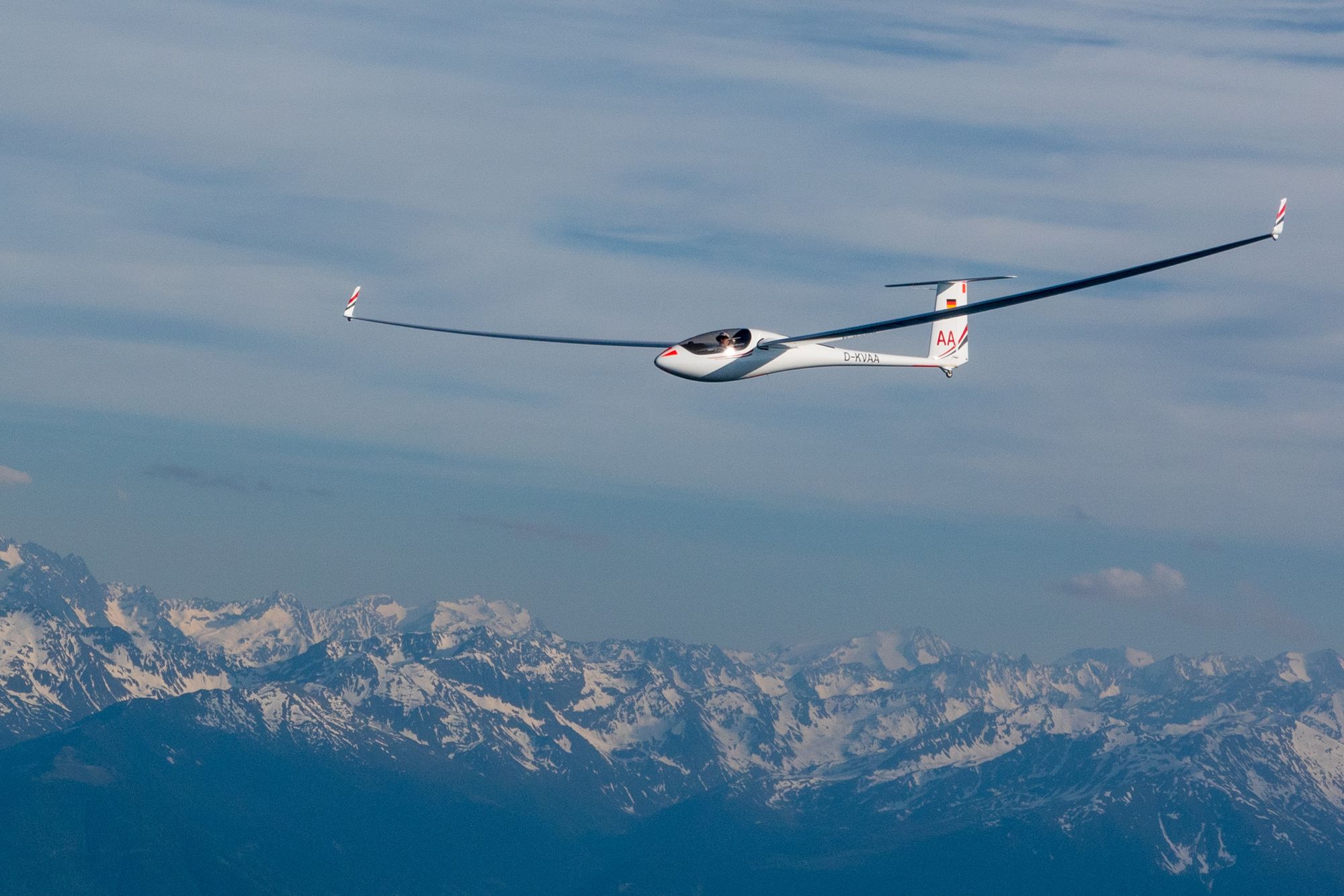 Eva, a young glider pilot who is just getting started with her soaring went from 500 km to 1000 km within one year. In the interview, we explore what it takes to achieve such great distances in the French Alps.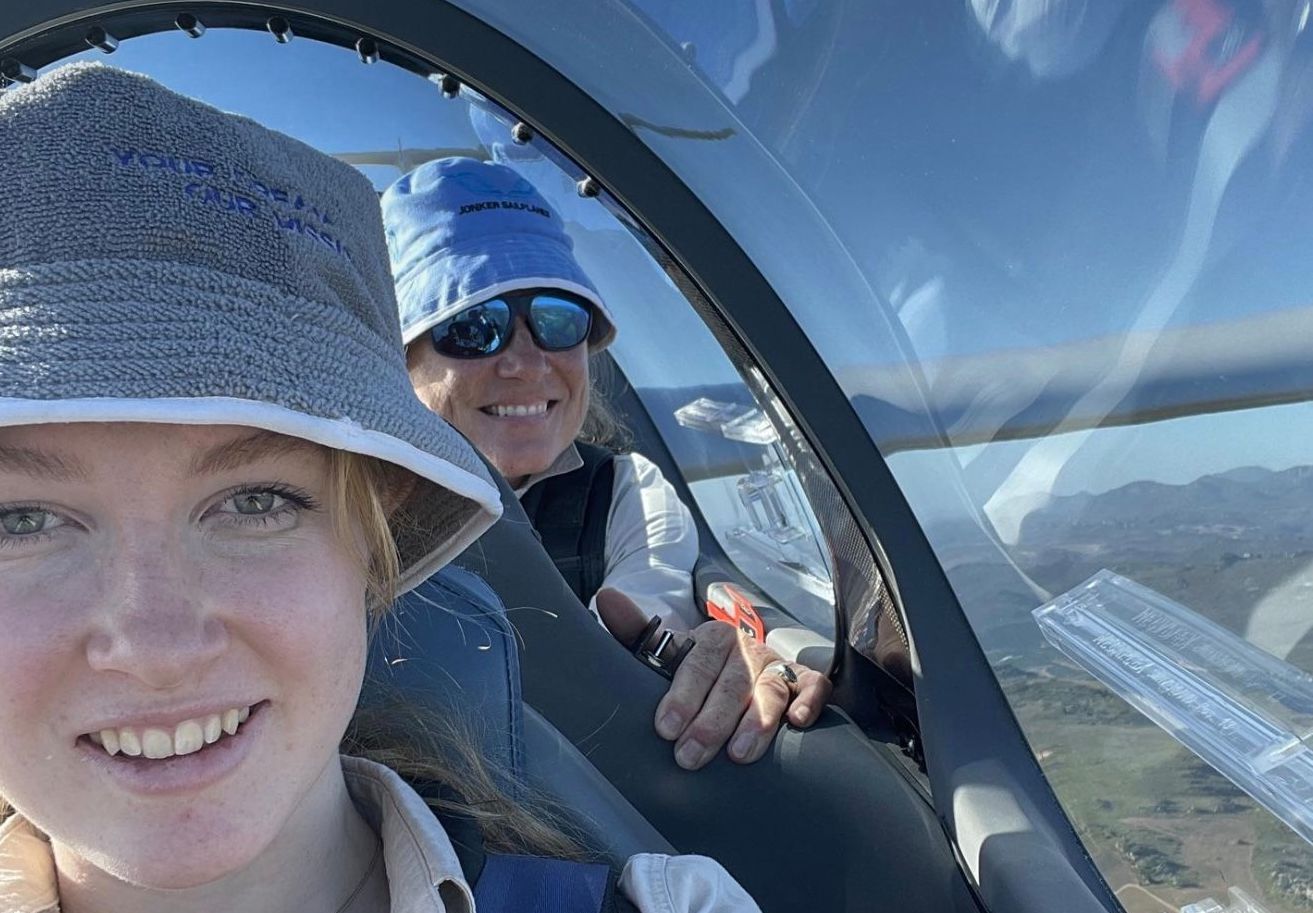 Did you know you can subscribe to a separate newsletter in your WeGlide profile to receive these articles directly via email?
Segelfliegertag
We are looking forward to meeting you at our booth this Saturday (4th of November) at the German Segelfliegertag in Freudenstadt. The organizers have put together a fascinating program, on which you should not miss out.
There are lots of exciting talks, and as the cherry on top of the cake, Schempp-Hirth will be presenting the all-new Ventus E.