Soaring New Zealand
Some spectacular flights were done in New Zealand on Monday, 20th of Dezember. Michael Oakley takes us along on his flight.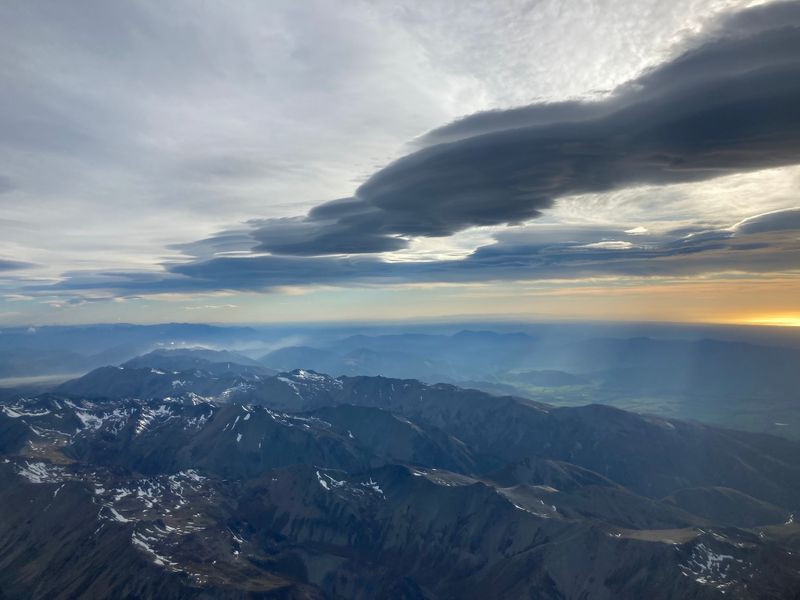 The 20th of Dezember was certainly a very special day for gliding in New Zealand. Michael Oakley almost cracked the 2000 km mark. But it was not the only remarkable flight of the day.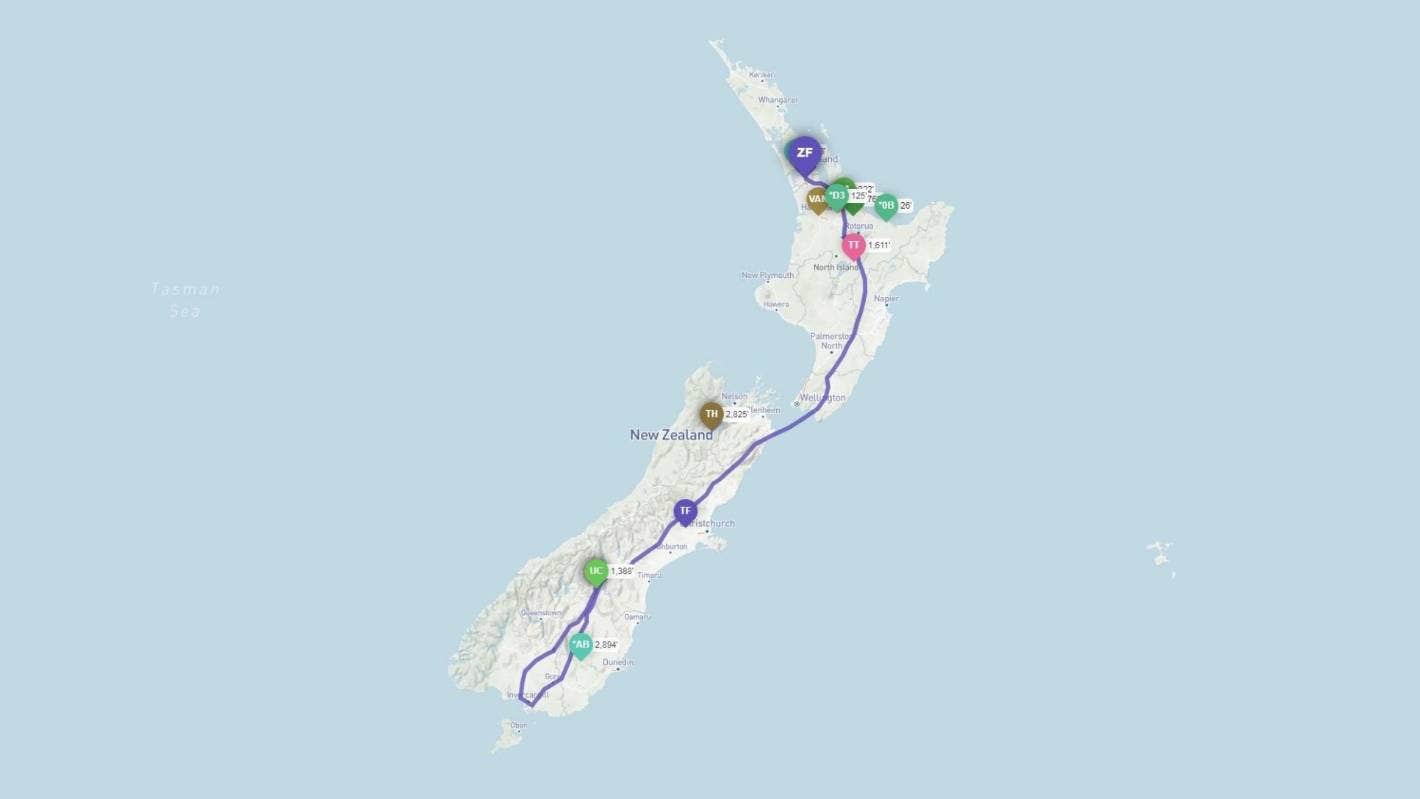 Together with his daughter Abbey, Terry Delore soared along the length of New Zealand in his ASH 25 'ZF'. Launching from Omarama in the South Island, they first flew to Bluff, the southernmost town in mainland New Zealand. There they turned north, following the wave lifts along the entire South Island.
After crossing Cook Strait and continuing in the lee waves of the North Island, they landed at Auckland Gliding Club at 7 pm, covering around 1500km in distance. While the flight track has not been posted anywhere, you can find more information here.
But now, let's listen to what Michael has to tell about his flight:
Flying an Ash 25 'GTF' I launched from Omarama at 5:52. Off tow at about 4000' QNH I contacted the wave and climbed to 12000' and headed south to Clyde nearly 100 km away for a remote start. The wave on track was good with the best lift 8 ms.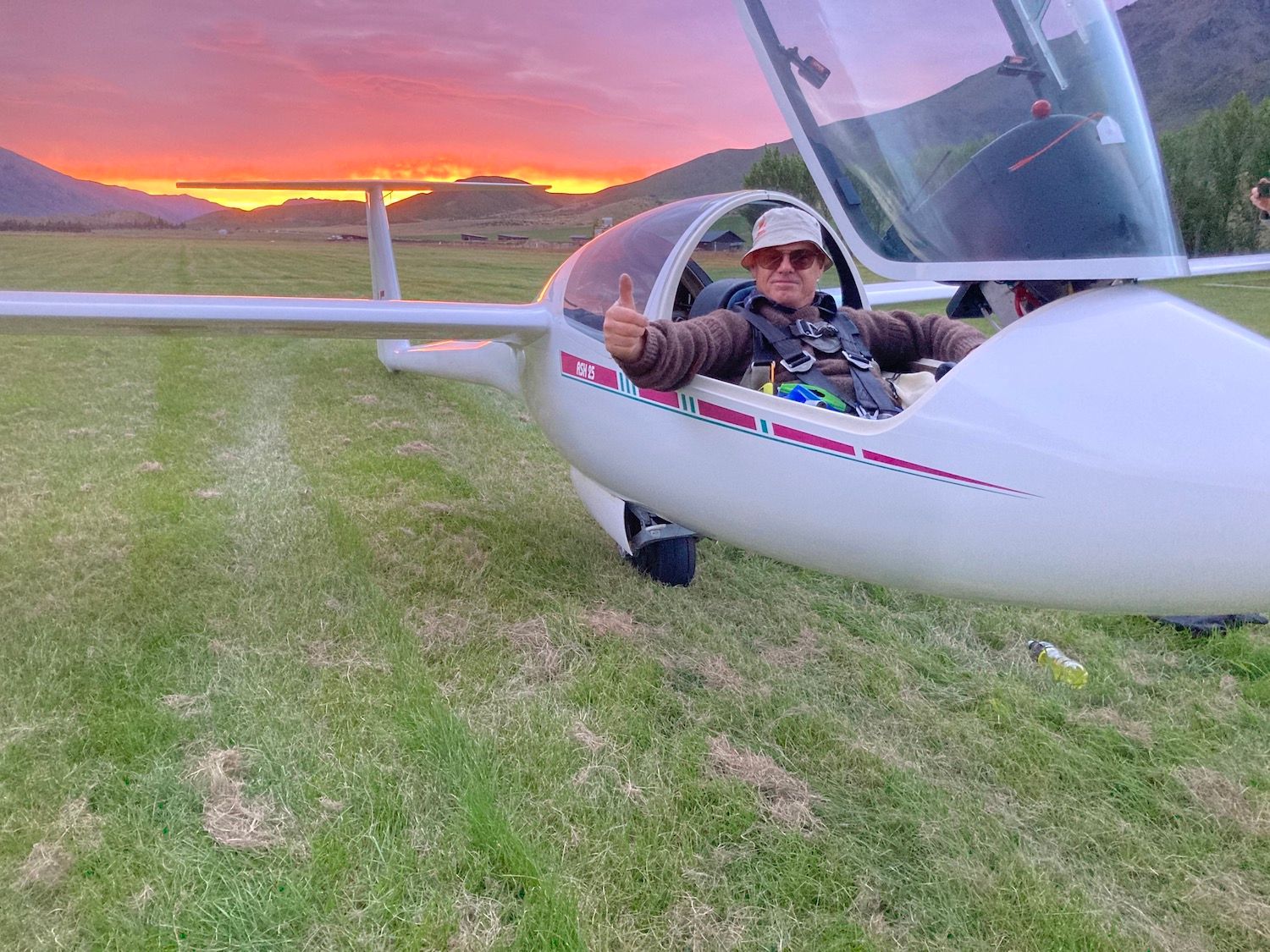 After starting I cruise climbed to 15000' deciding to stay low and not take the high arch which looks very inviting just downwind of my track. Had a great run to my first turn point running out of cloud marking the wave with the last 100 in the blue with a bit of cloud at the turn. 2:55 for the first 500 km. The next two hundred were back on a similar track to get back to the roll clouds marking the wave. Then all hell broke loose and we ran into strong winds and a lot of turbulence when not in the wave.
The wind in a couple of places was over 100 knots and made progress across it very slow as it was quartering head-on. Any clouds that were around now were being shredded and heading downwind at a great rate of knots. The dust being blown up off the ground was incredible and I thought I would do well just to make it back to Omarama.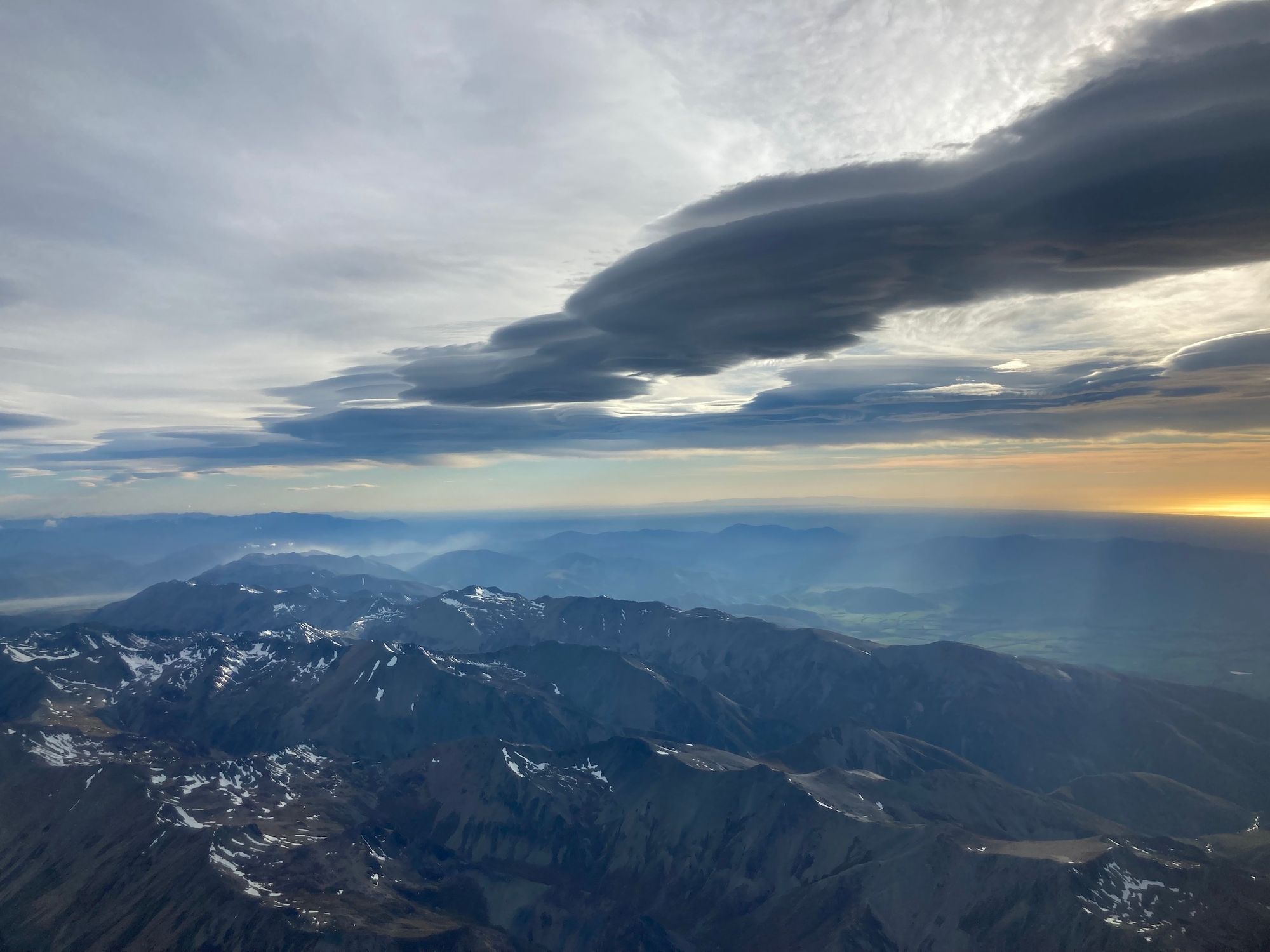 I tried to stay above 8-9000' to help make it a little easier to reconnect with the wave. Heading south past Omarama, I decided to continue to the second turn which was my starting point, Clyde. Now back in the good wave in the lee of the Dunstans we picked up the pace around the turn and cruise climbed to 23000'.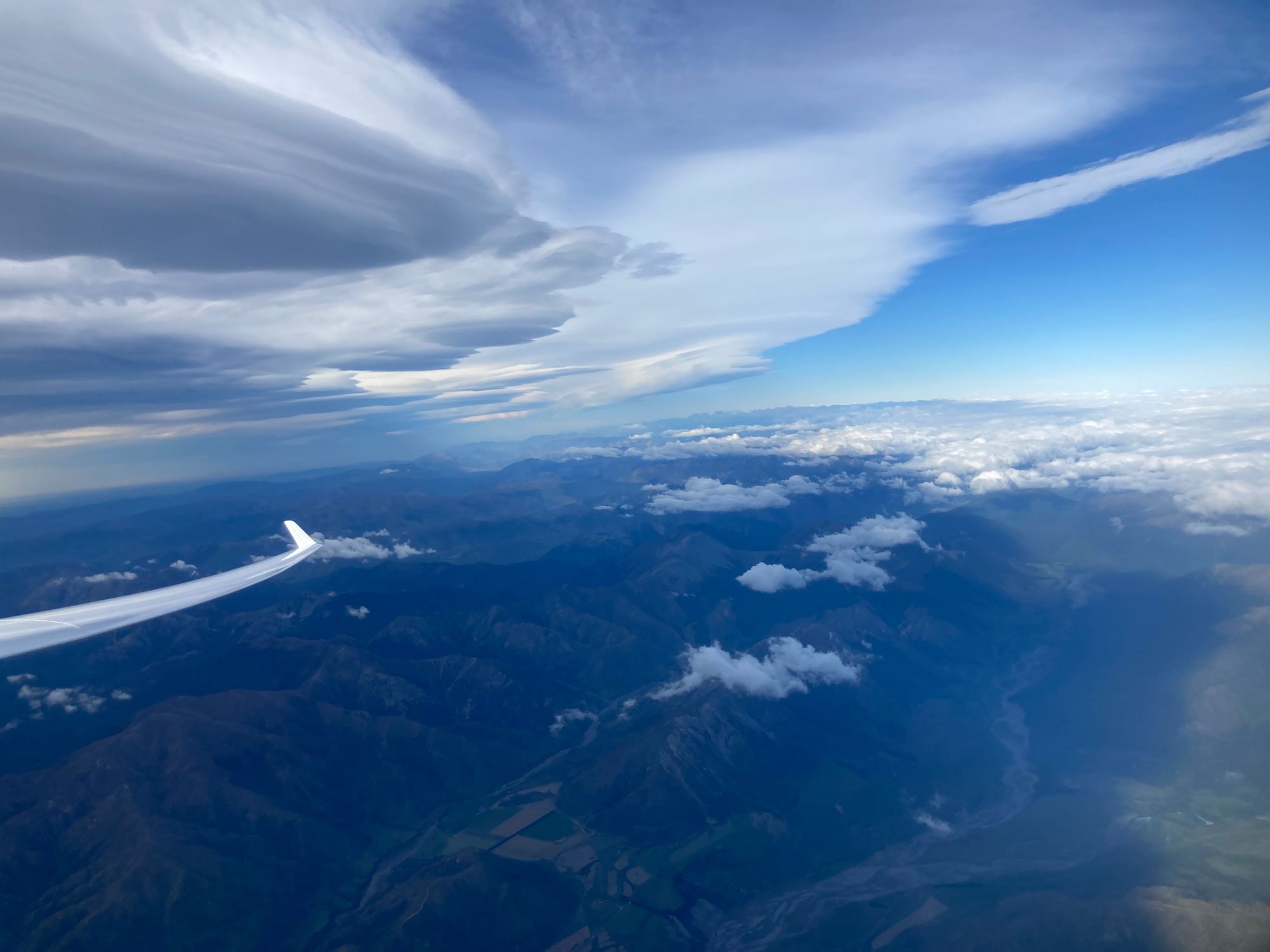 The last 500 km took 4:10. On passing over Omarama the sky to the north looked a bit clearer and there were a few more clouds marking where the wave should be so I continue on. Another 200 km north and we catch up with the disturbance and stronger winds that I had just battled through on the way south. A few times I got below 9000' but managed to find some real rough rotor and pulling back on the stick in the very strong gusts and push into the wind we would contact the wave for a quick climb usually starting at around 6-7 ms. Back to about 15000'. At about 120 km from the 3rd turning point which was some 80 km to the east of my first turning point, the sky was blue. I chose a point out East as the forecast had my first point under a lot of clouds later in the day.
In fact, nothing had changed from that morning. Now tip towing north we rounded the 3rd turn after 3:40 from turn two. Now just 400 km to go and nearly 5 hours daylight left. I kept moving along and weaved the ASH in and out of the blue wave slowing down and sometimes stopping in the stronger bits. Another 100 km on and we reach clouds and run into the stronger wind turbulence that I had passed through twice already today as it moved up the South Island.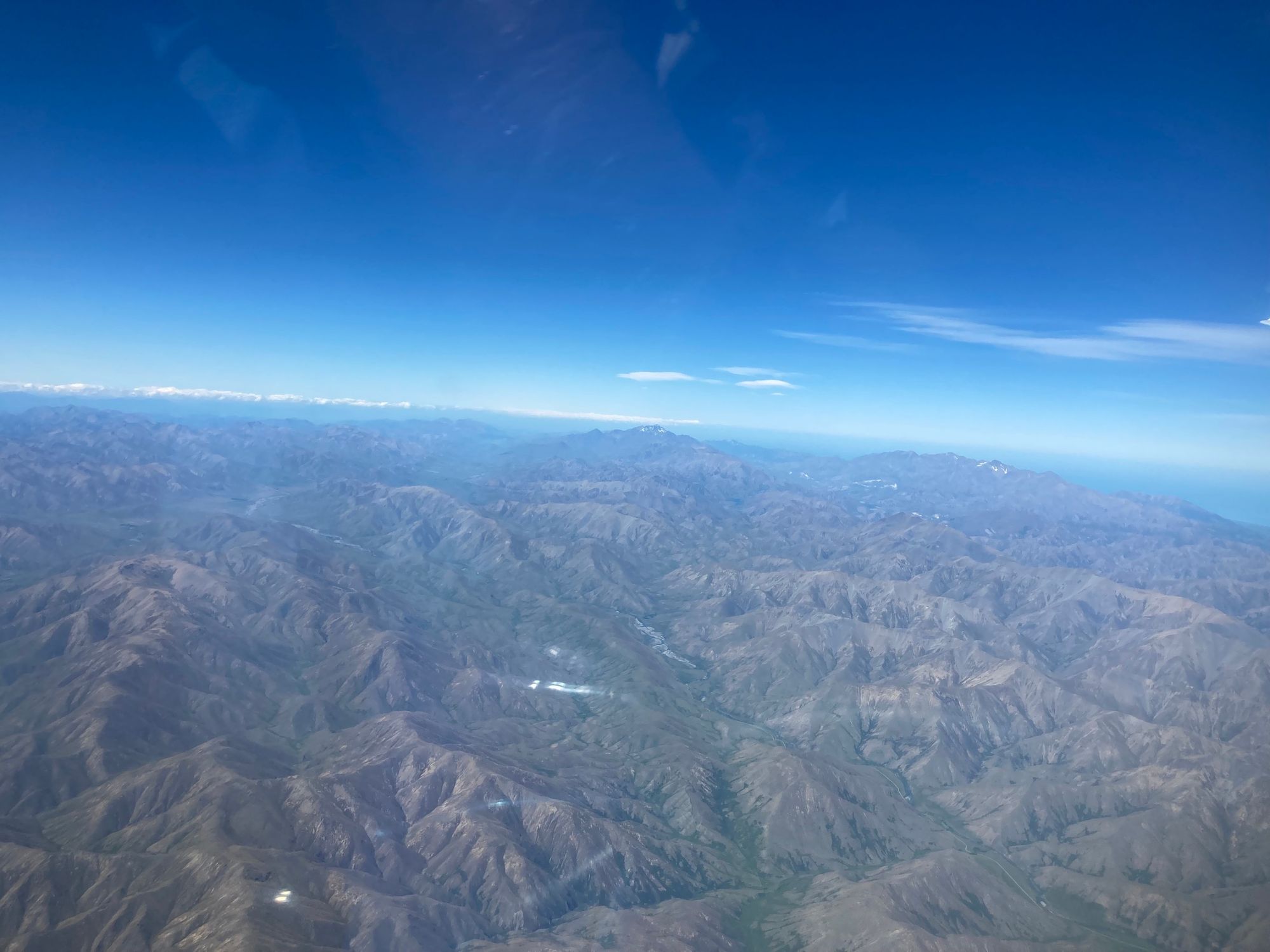 I took a climb to around 15000' before heading through this patch but it wasn't enough and I descended into a valley and could not punch forward and reconnect with the wave. The turbulence got so bad I gave it away and turned downwind onto the Canterbury Plains. Now out of the mountains, the air was a little more manageable and I continued south to where I farm on the plains, but still 200 km short of Omarama.
I thought if I could get there it would make for an easier retrieve. Out on the plains I ran into some good wave which stretched out the glide and allowed me to fly past my farm. I pushed west in search of more wave to climb high and try and reconnect with the better wave in the mountains. It was not to be as a front had come up from Omarama and the mountains had completely disappeared in the rain and killed any wave and any chance of making it back to Omarama. I landed 14:25 minutes after takeoff on a friend's airstrip at Darfield. A flight distance of 1963 km but 200 km short of 2000 km that were declared.
Tomorrow is another day. Michael Oakley.