New: Custom waypoint files
Keyboard support for the task planner, your own waypoint collections and a cleaner task overview page.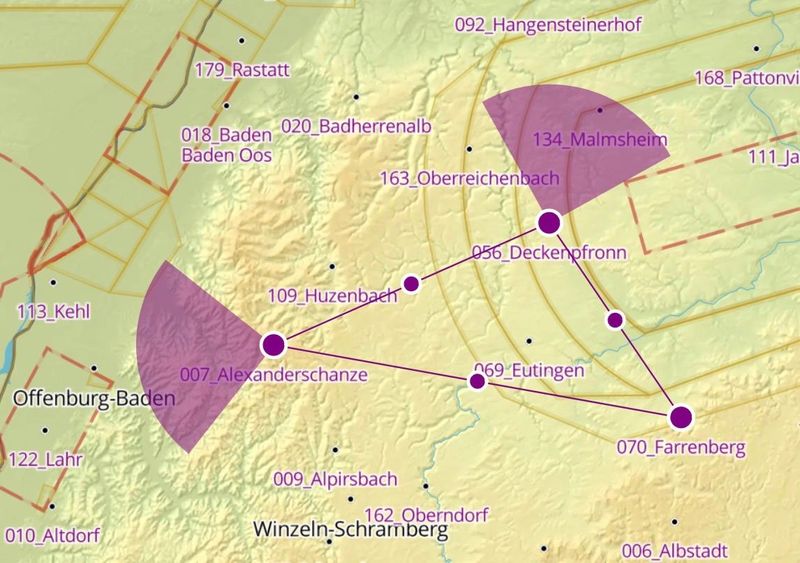 The task planner together with the online declaration feature makes it easy to plan and declare tasks from home or from the road/airfield. The newest update brings keyboard support for the planner, your own waypoint collections and a better overview of all tasks and local competitions.
Waypoint Collections
One thing has been requested over and over again and we have not forgotten it: Support for custom waypoint files. One can upload and maintain waypoint files built up over decades or create entirely new waypoint collections.
You can manage collections via your profile. To add waypoints to a collection, simply upload a CUP file or create the waypoints individually. To make it easier to find and edit waypoints, you can filter them by name or select one on the map.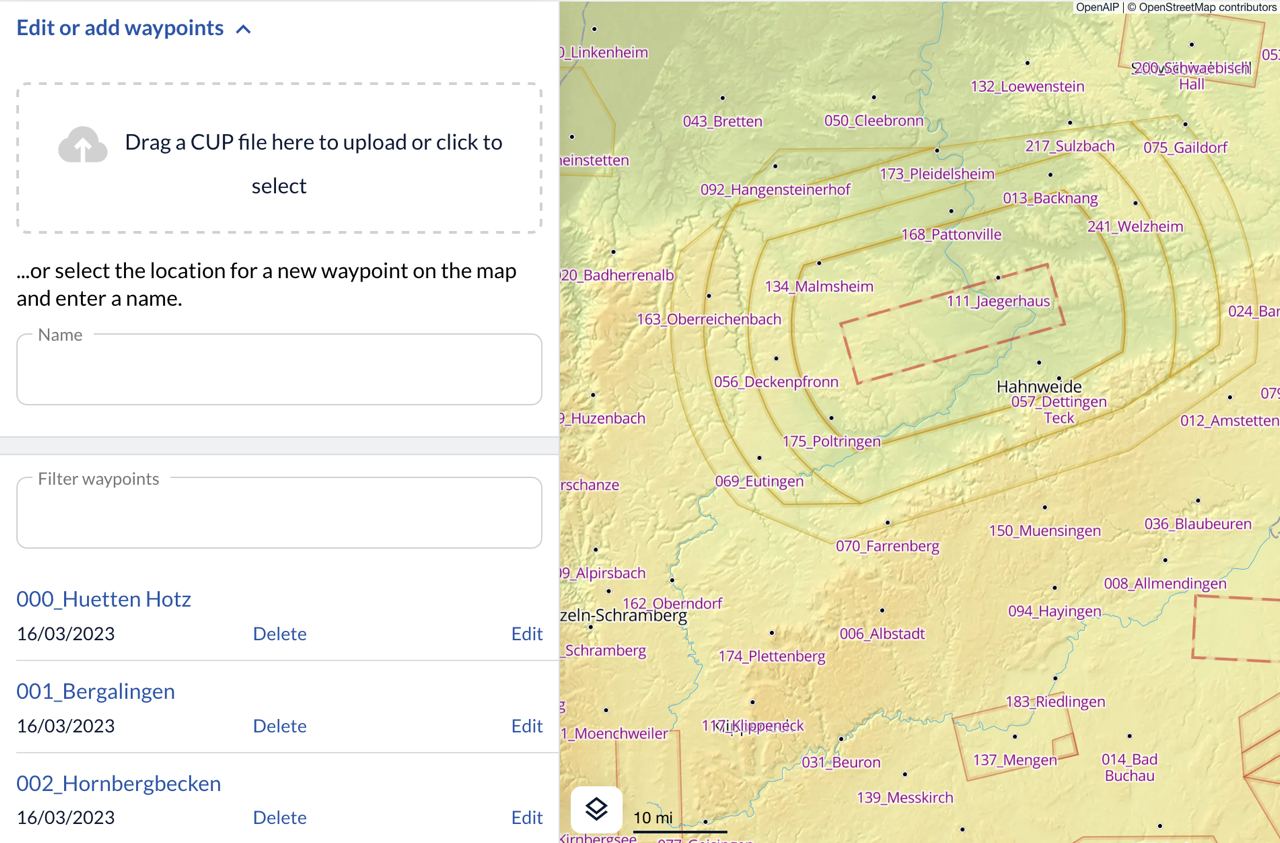 Creating or editing a collection requires a premium subscription but public collections can be used in task planning without a subscription by anyone.
Task Planner
These waypoint collections can be selected in the task planner. By default, the well known WeGlide waypoints are selected. The waypoint collection can be changed as desired during planning.
Tasks can now also be planned by entering the waypoints via the keyboard. This makes it easier to use on small screens or in cases where you already know the waypoint you want to use, for example in competition planning.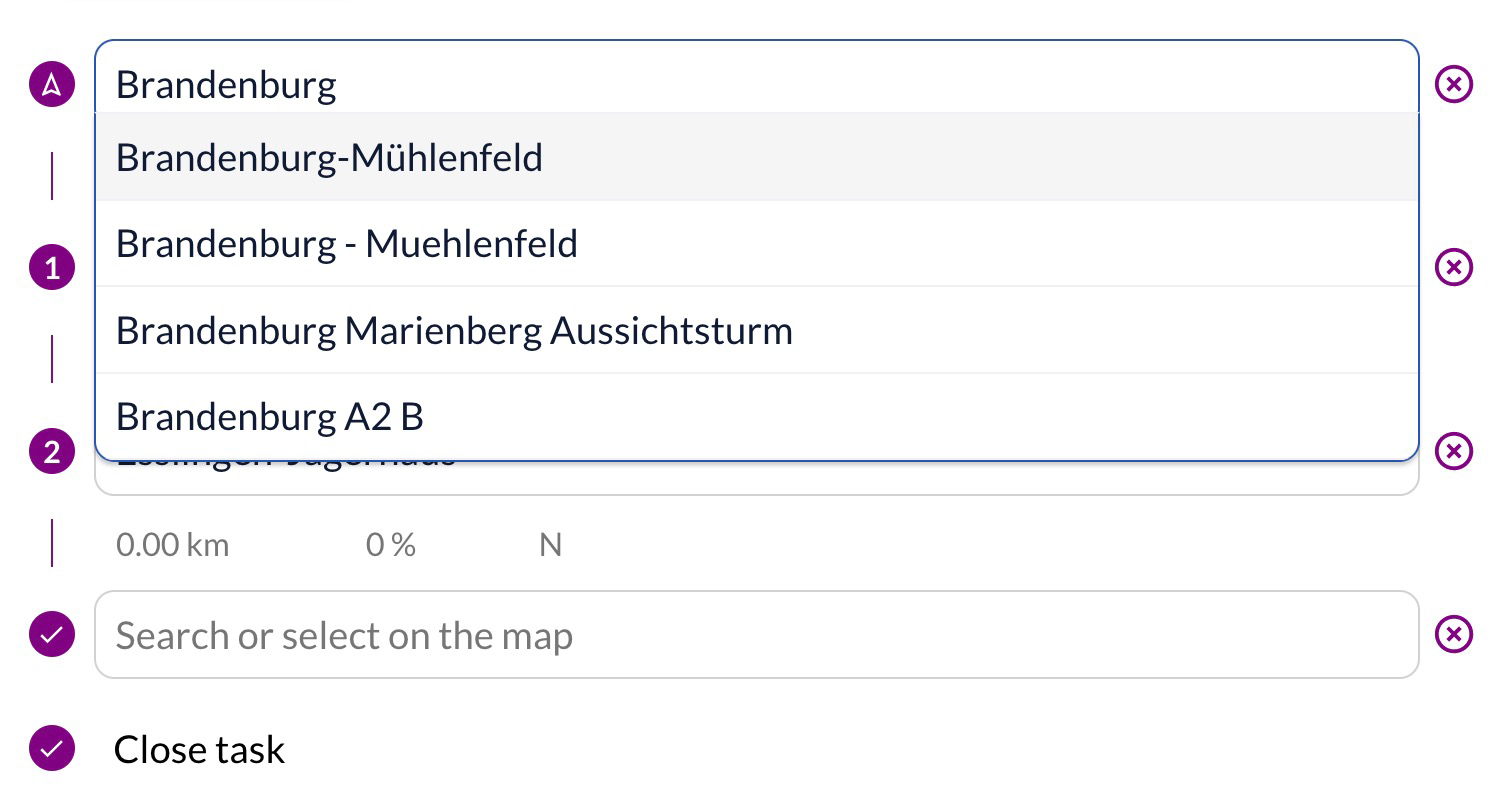 All waypoints of the currently selected collection will be searched.
Waypoints for competitions
Waypoint collections can be set to private or shared publicly with everyone. This allows a contest organizer to share waypoints in a bundle with all participants.
It's fun to fly with friends and even more fun to compete together on a task. That's what local competitions are for on WeGlide. Each task can be turned into a local competition with a premium subscription. To participate it is enough to declare the task and fly it. While planning a local competition, the custom waypoints might come in handy as well.
What have others declared?
In the navigation item 'Tasks' you can view the current declarations of other pilots under "Open Declarations". Every public task that is currently declared online will appear here. Just in case the decision what you want to fly today is still pending.
Conclusion
The task planner is a full-featured tool for flight planning and also offers the possibility to manage your own turnpoints and host local competitions with a premium subscription. We appreciate your feedback to info@weglide.org. Happy planning!