User Messages
We are thrilled to announce an exciting new feature on WeGlide, allowing you to connect with fellow glider pilots. Our platform now offers a messaging feature that allows you to communicate seamlessly with other pilots via email.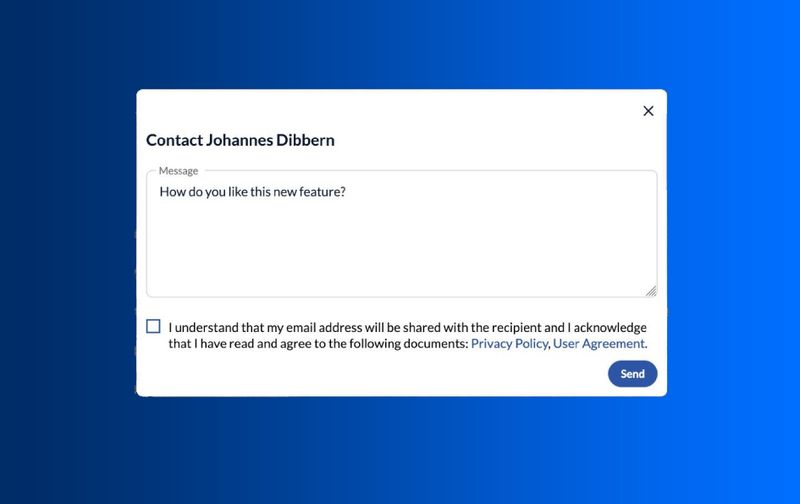 Did you ever want to connect with other pilots to organize a gliding trip, chat about the optimal setup for the glider you are both flying or congratulate them on a fantastic achievement? You can now do that via WeGlide! Here is how it works: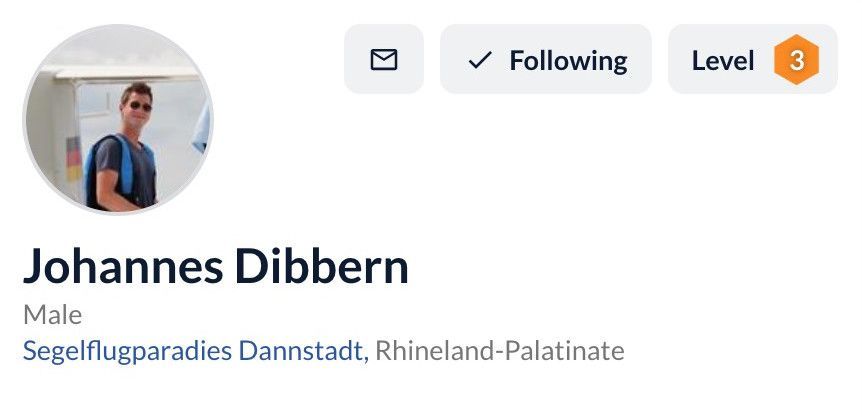 Sending Messages: To initiate a conversation, navigate to the user's profile page and click on the message icon next to the profile picture. (Note: The icon will disappear if the other person has disabled the feature in the settings). Craft your message and hit send.
Anonymous Delivery: The recipient will receive an email notification from us informing them of the message and its content. You can not see their email address, and no sensitive data from the recipient is exposed.
Reply and Connect: Your email address will be revealed to the recipient. If the recipient wishes to connect, they can reply to the email. This will reveal their email address to you, enabling a direct line of communication for future correspondence.
Opt-Out: If you do not want to be contacted by other people via WeGlide, you can turn this feature off in your settings. Other people will not be able to contact you.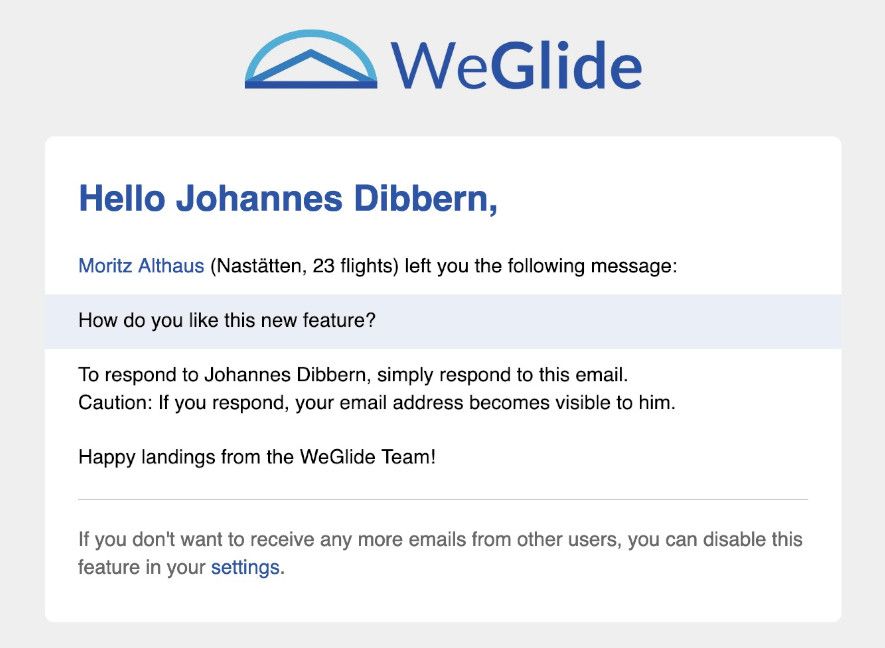 Privacy-First Approach
At the core of our messaging feature is a strong commitment to privacy and security. We understand the importance of safeguarding your personal information and respecting your privacy. With this in mind, we have designed the system so that your email address remains hidden unless you want to connect further with the person who has sent you an initial message.
With the launch of our messaging feature, we aim to strengthen the bonds within the glider pilot community and provide a platform for pilots to connect, collaborate, and share their love for soaring. We hope the messaging feature will allow pilots to discuss flight techniques, share tips, and organize glider trips. Please review our Privacy Policy and User Agreement before using this feature.