WeCoach | A memorable experience at Puimoisson
Eric Schneider and Gerrit Neugebauer had a great time in Puimoisson. Finally, the two wrote down a few impressions.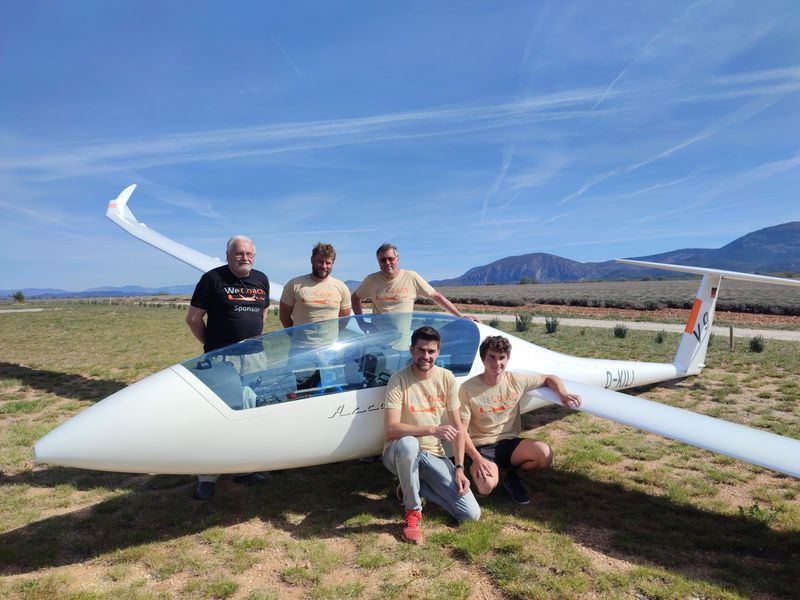 About 100 flight hours and almost 9000 flown kilometers Eric Schneider and Gerrit Neugebauer spend on the two Arcus gliders, supported by the assosiaction Achumer Störche e. V. A great summary of the first WeCoach training camp in Puimoisson, in beautiful southern France! Here are a few impressions of the two winners: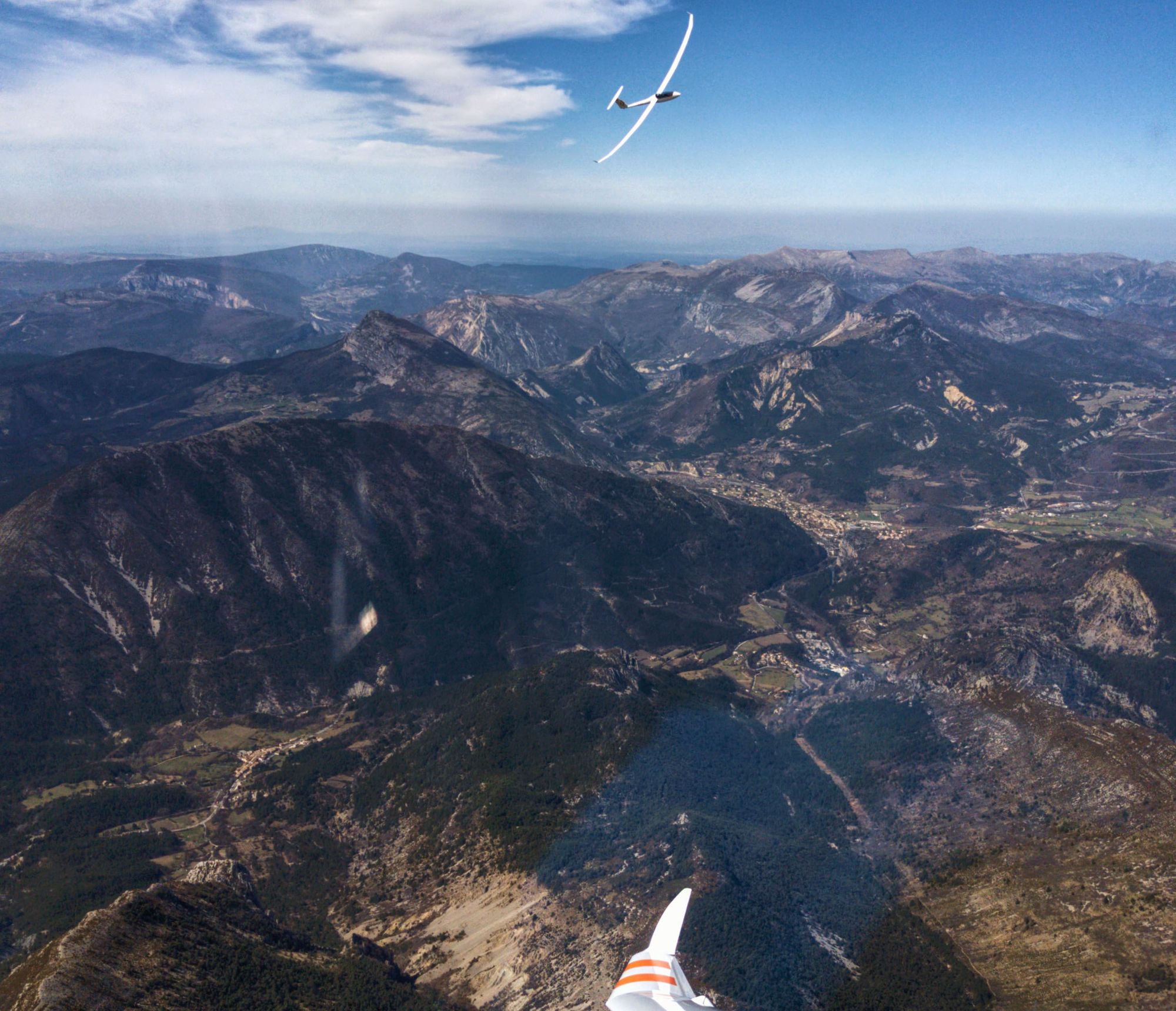 We arrived in Puimoisson on Saturday evening together with our coaches, Uli Gmelin and Frerk Frommholz. Our Team received a warm welcome and Alfred Spindelberger was already waiting for us with a chalet, a big thank you for that. The following day, early in the morning, we assembled the two Arcus and did a small system check. After all, the planes came almost straight out of the container from their stay in South Africa. So we encountered one or two grains of sand while flying in. The small excursion already led far to the east and then over the second course to Bardonecchia. Excited about the coming days, we returned to Pui.
But unfortunately, our expectations were initially reduced because the weather thwarted our plans. Luckily you are in one of the most beautiful regions that you can visit as a glider pilot. Without further ado, we drove to Entreveaux to inspect an outlanding field. It's hard to believe what deep gorges and picturesque places you cross on the way there. So there was no question of climbing the Citadelle d'Entreveaux. Even here you had a wonderful view of the outlanding field.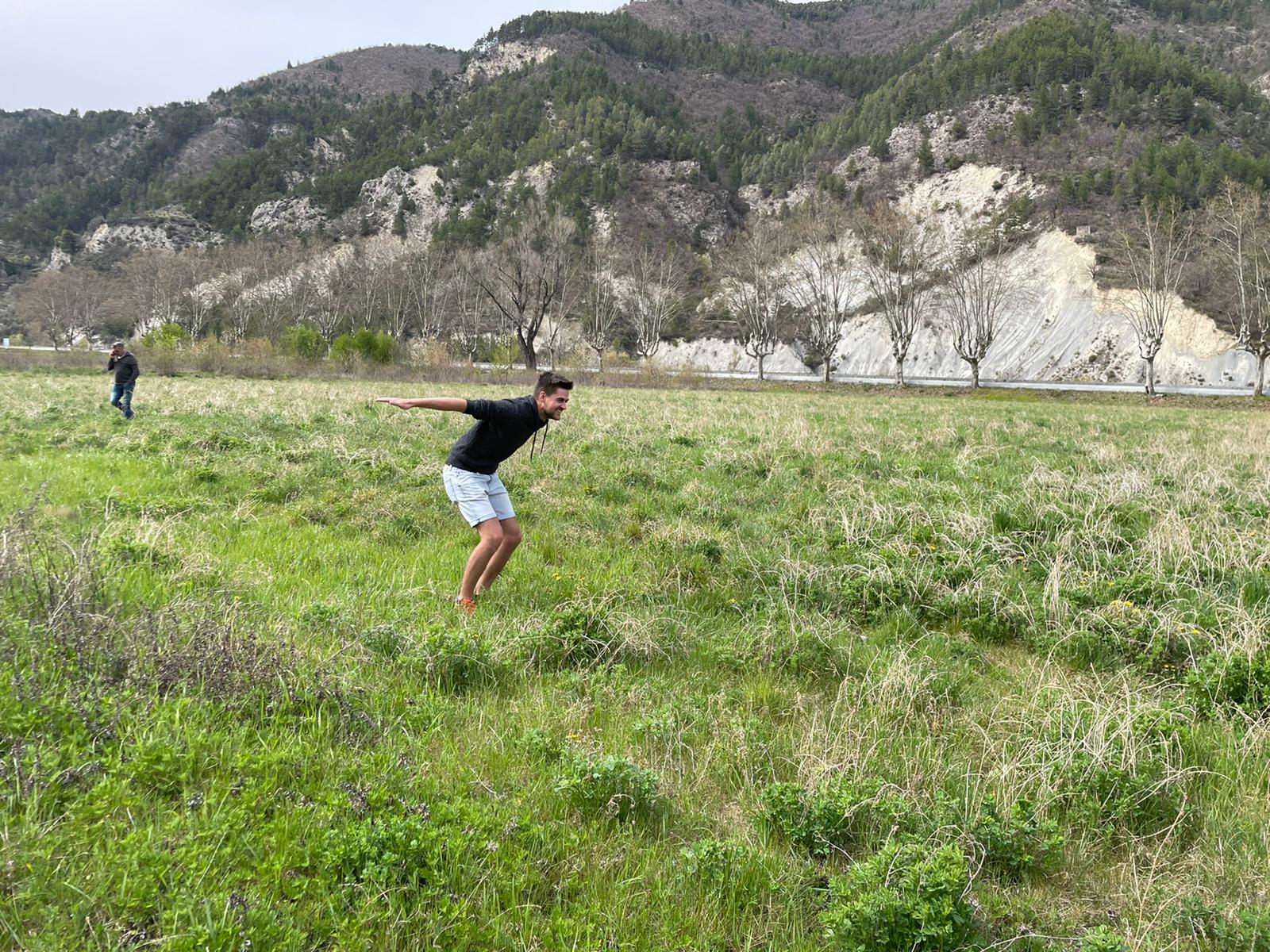 On the following flight days, we flew a wide variety of routes of up to more than 800 km, always taking turns with our trainers Uli and Frerk. Among many other beautiful views, we were able to see Mont Blanc and Monte Viso up close. One day we weren't even sure if we should fly at all because of the forecast. So we decide to give it a try without our trainers. The beginning was characterized by a fairly low base, so we decide to fly the small course towards Glandasse in the lower terrain.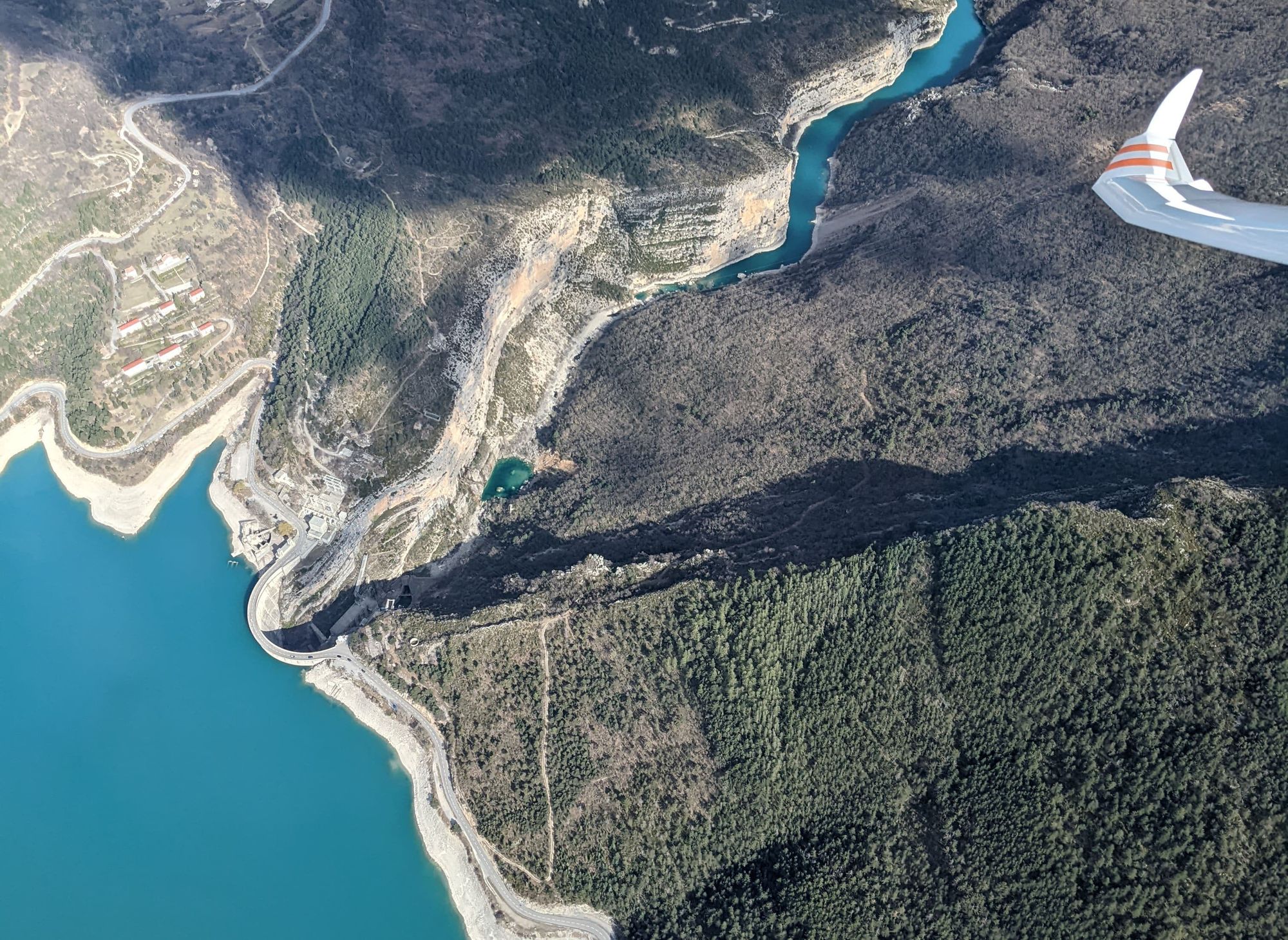 Already on the way, we could see that the Vercors was also well developed. Without further ado, we extended our leg and flew into the Chartreuse close before Chambéry. At the end of the day, with a perfect landing at sunset, almost 700 km were achieved. Before the start, none of us could have imagined what definitely proves this unique gliding paradise we were allowed to fly here.
In the middle of the second week, it was possible to fly far north again. The goal this time was the Matterhorn. Unfortunately, we had some initial difficulties in the morning with a low base. With the mentioned flight in mind, we deviated from the original plan and flew north via Grenoble. Gerrit had been a little earlier and was able to fly to the end of Lake Geneva, at kilometer 280 on Puimoisson. But Eric and Uli messed something up in the morning and had been a few minutes later, so they had to turn around a little earlier. On the way back we both threaded into the Modane Valley and jumped south over the Col du Galibier. At this part, full climb rates of over 6 m/s and almost 4000 m base were waiting for us. Here we extended the leg a bit and in the Écrins and the result was about 800 km again. Although we could not reach the actual destination, the Matterhorn could still be seen in the distance next to Mont Blanc. A sight that you won't forget soon.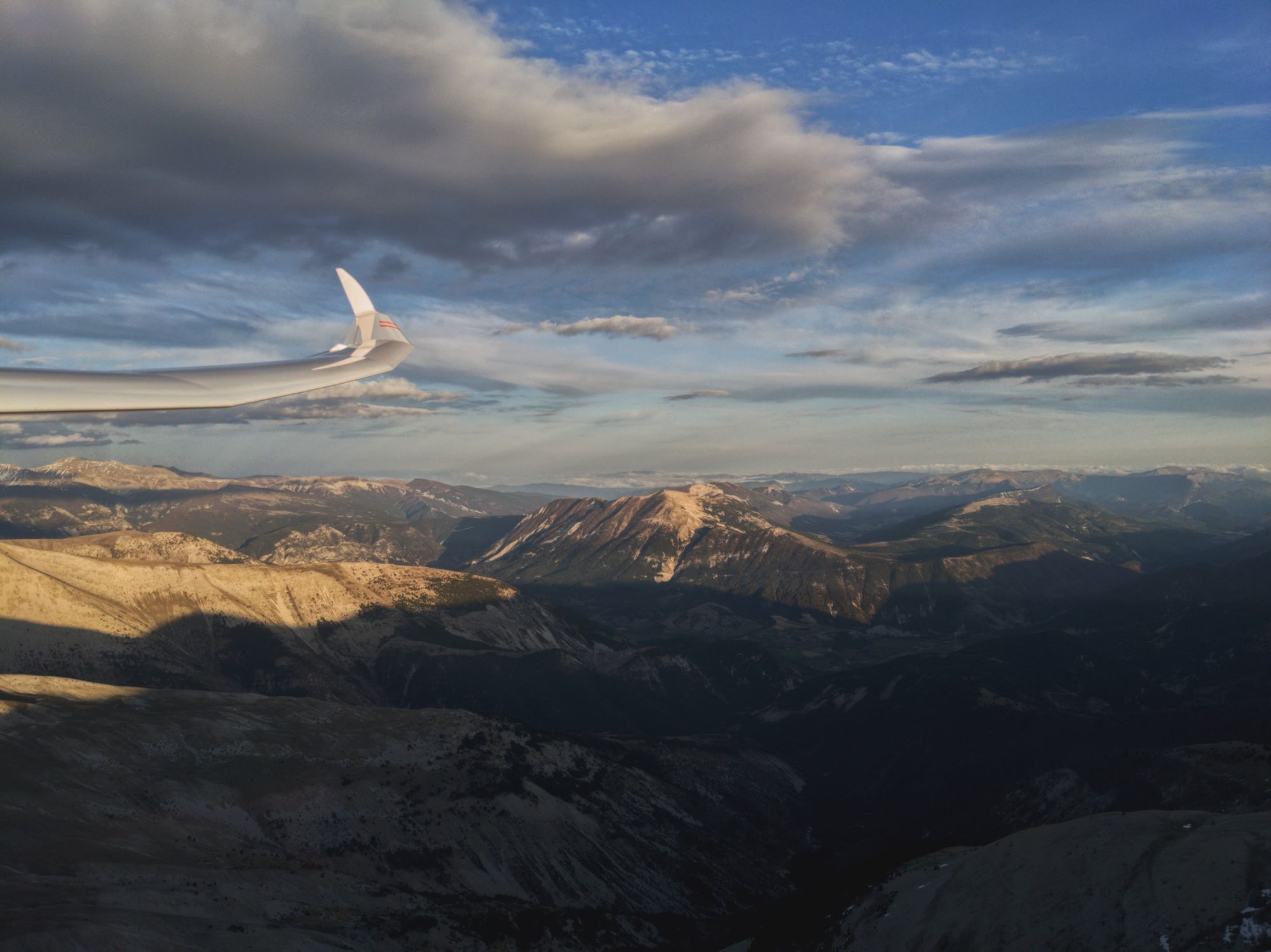 Unfortunately, after ten incredible flights, the weather didn't have enough thermals left for us and brought rather dark clouds and rain with it. Spontaneously we started our journey home two days early.
Finally, we would like to thank everyone who made this unique opportunity possible for us. Especially with the trainers Uli Gmelin and Frerk Frommholz, as well as with Madleen Frommholz, who took care of our culinary well-being on the ground. Another thanks to Alfred Spindelberger, who kindly provided us with a chalet. Not to forget all those who worked in the background and support the association and WeCoach. We highly recommend de event to all juniors. Try to be part of the WeCoach training camp this year!