Newsletter #5
Flight Club startet, überarbeitete Suche, Vereinswidgets, WeGlide als App und spannende nächste Monate. Introducing Flight Club, reworked search, club widgets and the WeGlide app.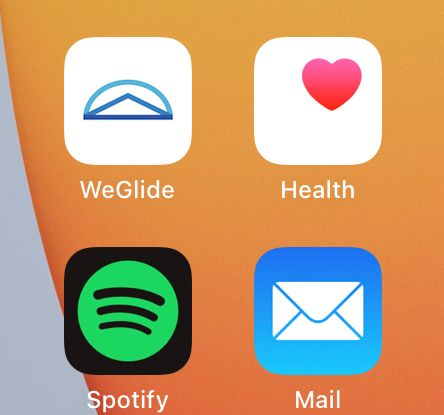 -- English below --
Endlich ist es so weit, die vielen Flüge zeugen von einem frühen Saisonstart. Voller Spannung verfolgen wir die zahlreichen Fluggeschichten, die täglich aus aller Welt eintreffen. Das ist nicht zuletzt den fleißigen Übersetzer*innen und unermüdlichen Pilot*innen zu verdanken. Wir begrüßen herzlich alle neuen Gesichter auf der Plattform, mit deiner Unterstützung wird die Community heute schon mehr als 5000 Leute umfassen.
Suche in neuem Gewand
Die Suche, eines der mächtigsten Werkzeuge auf WeGlide, wurde erneuert. Es lässt sich nach jedem Stichwort filtern: Seien es die Alpen, eine LS 8, Mitfliegende oder gleich ganz Marokko. Filter lassen sich beliebig kombinieren und so bleibt kein Flug verborgen. Eine ausführliche Anleitung findest du nun in unseren Docs.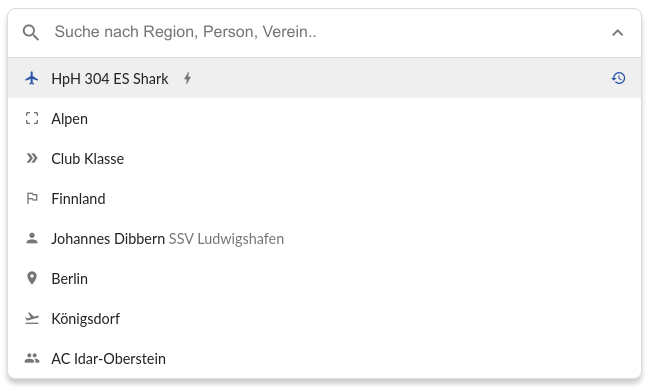 Dank euren scharfen Augen konnten zudem wieder etliche kleine Dinge verbessert werden. Apropos, wenn du von all dem noch nichts siehst: Leere bitte einmal den Cache von WeGlide in deinem Browser. Danach bekommst du jedes Update automatisch – Sorry!
Neue Inhalte
Es gibt was auf die Ohren: WeGlide startet den "Flight Club" Podcast.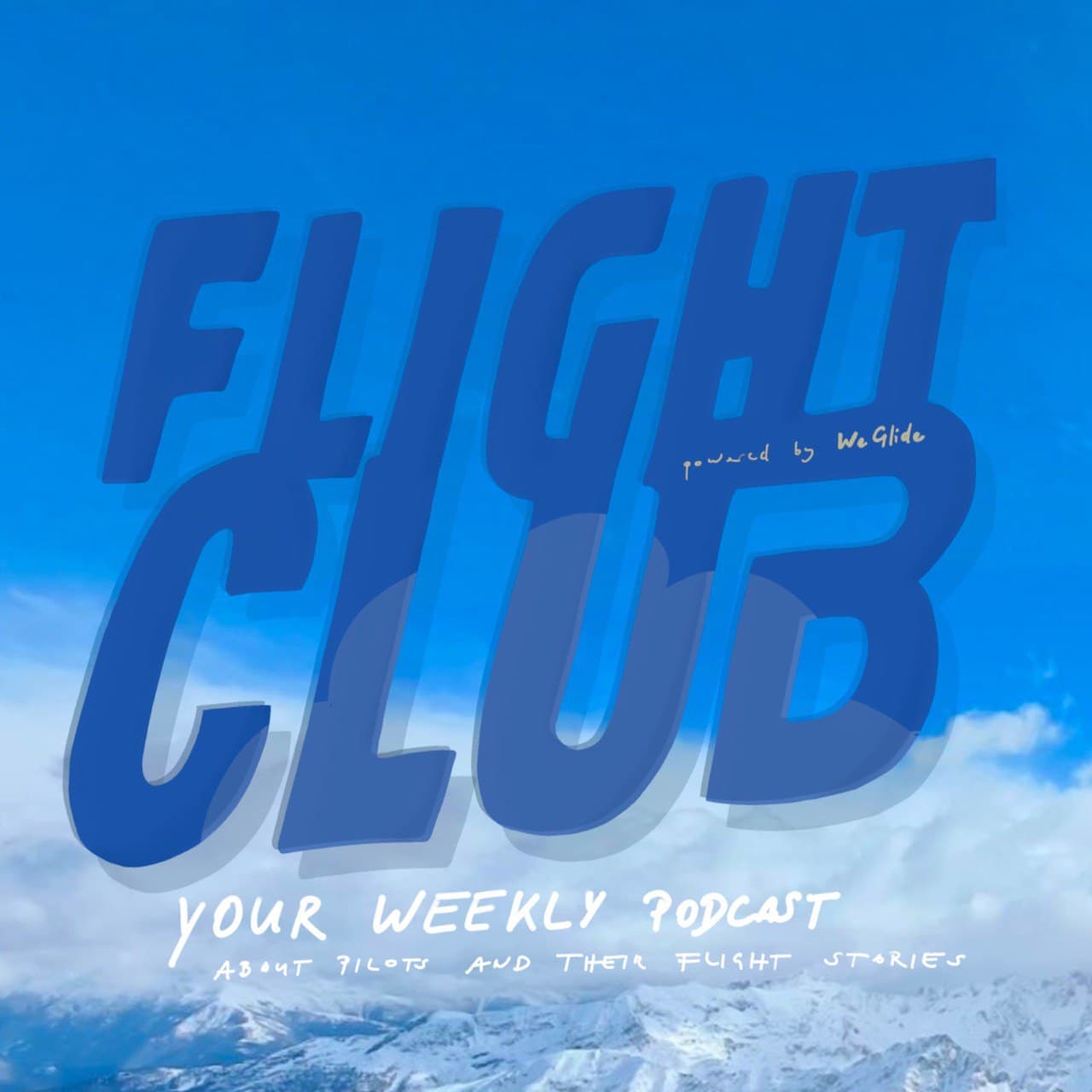 Jeden Freitag führt Clemens Regie zu einem außergewöhnlichen Flug. Diesmal hat er mit Davide über dessen 1000er in den Südalpen geplaudert. Eine gute Gelegenheit von den Besten zu lernen und vom Fliegen zu Träumen. Vergiss nicht Flight Club auf Spotify zu folgen, damit du keine Episode verpasst! Zu hören gibt's den Podcast auch direkt unter dem entsprechenden Flug auf WeGlide sowie auf Deezer und Buzzsproud, weitere gängige Plattformen werden folgen.
Yves Gersters Flug vom März wurde von Late Night Soaring dank eurer Likes zum Flug des Monats gekürt. Als Preis gab es für ihn ein Segelfliegen-Magazin Abo, wir gratulieren. Das vorläufige Ranking zum Mitmachen für April gibt es wie immer hier.
Widget für deinen Verein
Pünktlich zum Saisonbeginn gibt es nun eine einfache Möglichkeit die letzten Flüge und Geschichten eures Vereins direkt in die Vereinswebseite einzubinden. Auch einzelne Flüge lassen sich integrieren. Der Luftsportverein Lüneburg und der AC Nastätten zeigen als erste wie es funktioniert. Wir greifen deinem Verein dabei gerne unter die Arme, hier gibt es eine Anleitung. Also schnell den Vereins-IT-Guru kontaktieren und falls ihr nicht weiterkommt einfach bei uns melden.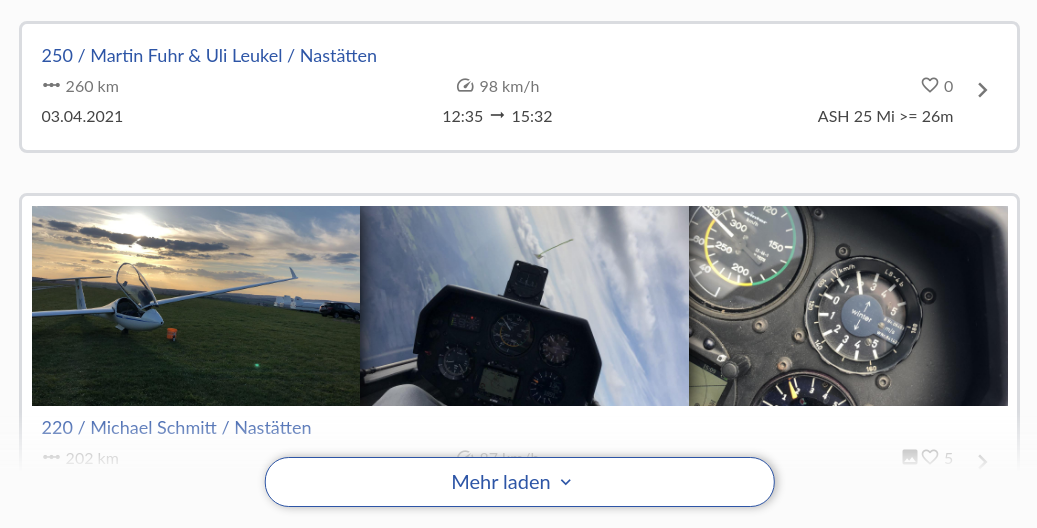 Auch wurde auf WeGlide die Vereinsansicht um Statistiken zu den Wettbewerben und eine Pilotenübersicht erweitert, gleiches gilt für die Ansicht der Flugplätze und Flugzeuge.
WeGlide als App
Die Bildschirme von Smartphones werden zwar größer, wirklich genug Platz ist aber nie. WeGlide in Vollbild auf den kleinen Geräten mit einem eigenen App-Icon? Besuche WeGlide und installiere/füge die Seite zum Startbildschirm hinzu.

Das funktioniert auf allen mobilen Geräten sowie am PC, eine Anleitung für dein Gerät findet sich hier.
Landewiesen
Die Außenlandeinformationen des Landewiesen Projekts sind nun bei uns in der Karte verfügbar, ein Klick auf das Flugplatzsymbol führt direkt zu weiteren Informationen und Bildern. Unser Dank gilt Streckenflug.at, die die Daten kostenlos zur Verfügung stellen. Landewiesen sind dabei nicht nur für die Alpen, sondern auch für Namibia und Teile Nordamerikas verfügbar. Jeder kann mithelfen und die vorhanden Informationen verbessern.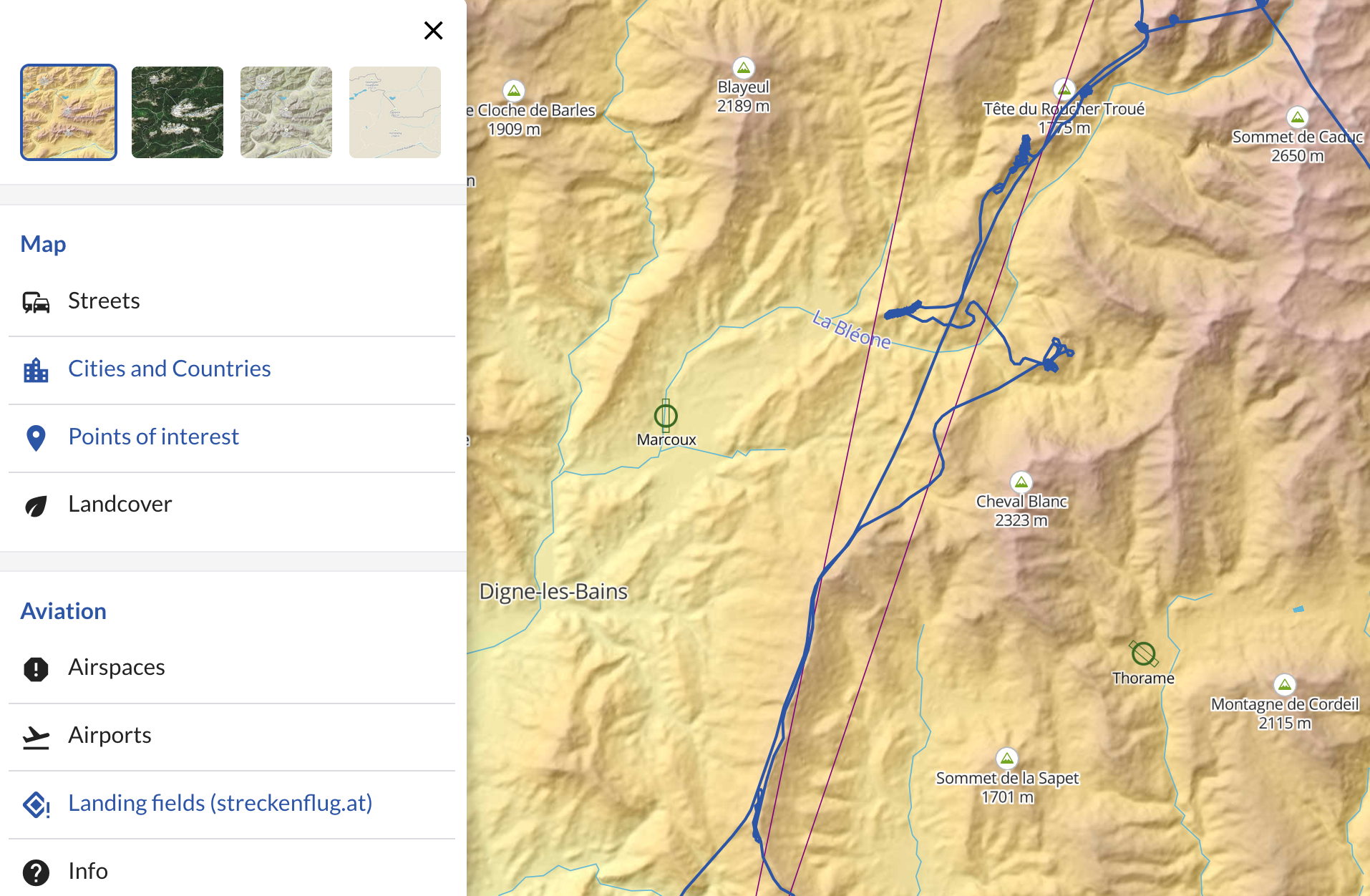 Ausblick
Aktuell arbeiten wir an Integrationen mit weiteren externen Services - in den kommenden Wochen können wir hoffentlich mehr verkünden. Endlich haben auch die Arbeiten am Live-Tracking begonnen - wir haben viele Ideen und sind gespannt was sich alles umsetzen lässt.
Wir freuen uns über Feedback, wenn dich etwas stört, dein Verein fehlt oder du einen Wunsch hast wird das selbstverständlich berücksichtigt.
Eine gute und vor allem sichere Saison wünschen
Johannes, Samuel und Moritz
Many long flights bear witness that the European gliding season has finally started. We are eagerly following the incredible flight stories that arrive every day from all around the world. We are very thankful to the hardworking translators who helped to make WeGlide accessible to so many people. We warmly welcome all new faces on the platform, with your support there will be more than 5000 pilots today.
Search updates
The search, one of the most powerful tools on WeGlide, has been updated. It can be queried by every keyword: be it the Alps, an LS 8, another pilor or the whole of Morocco. Filters can be combined as desired and no flight should be hidden from you. You can find detailed instructions regarding the search in our docs.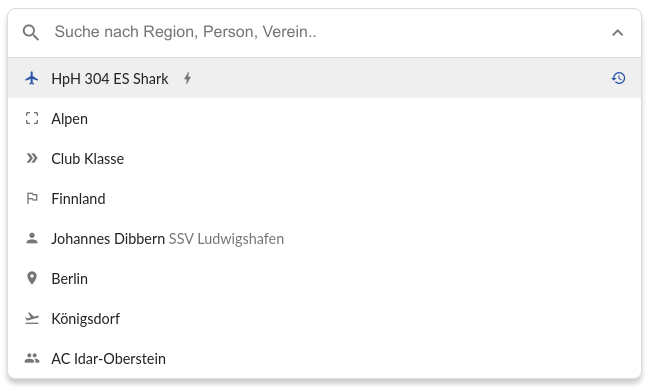 Thanks to your keen eyes, a number of small things could be improved again. Speaking of which, if you don't see any of the updates yet: Please empty the WeGlide cache in your browser. You will then receive every update automatically - Sorry!
New content
Something for your ears. WeGlide is starting the 'Flight Club' podcast.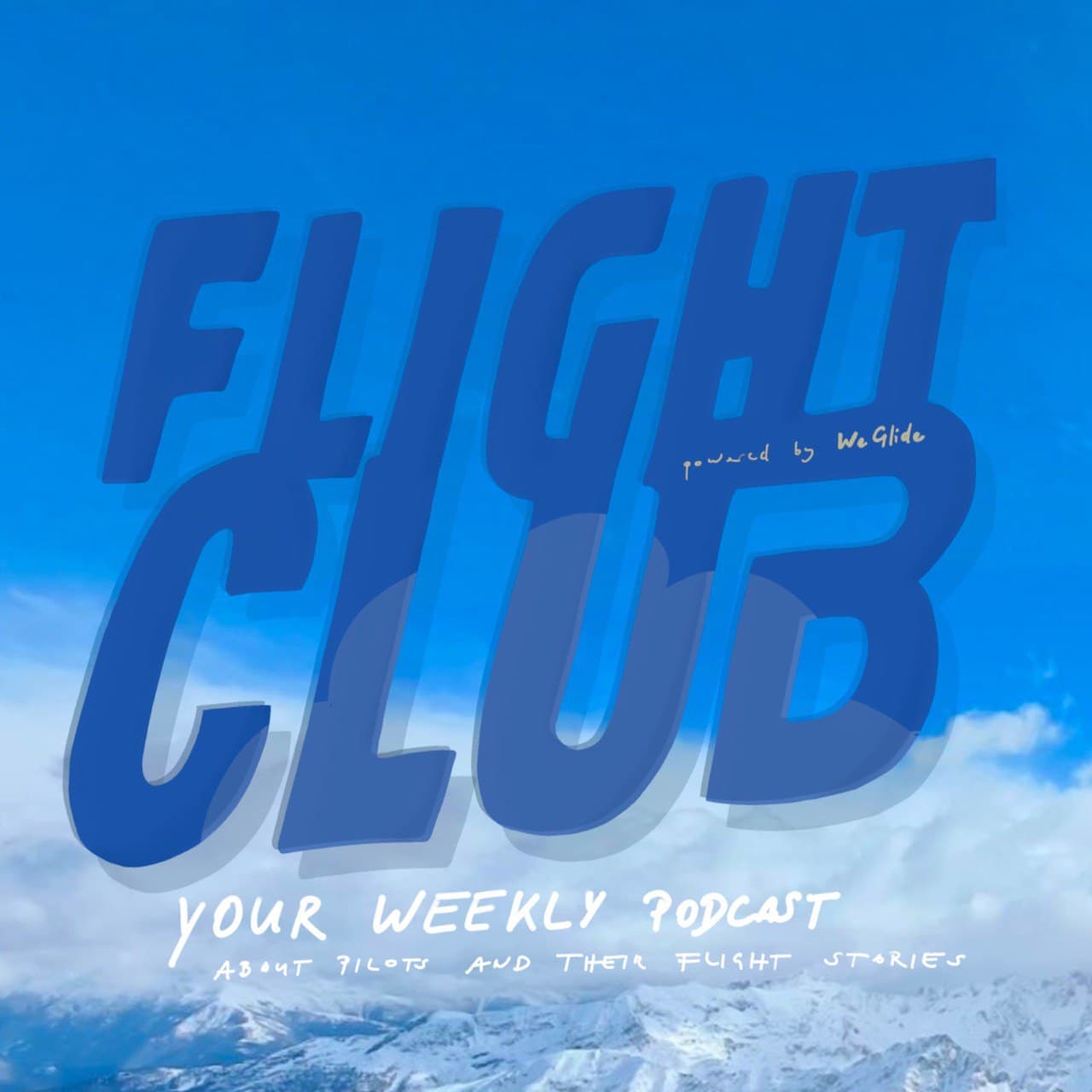 Every Friday Clemens takes you along the path of an extraordinary flight on WeGlide. This time he chatted with Davide about his 1001 km flight in the Southern Alps. A great opportunity to learn from the best and to let your imagination fly off. Don't forget to follow Flight Club on Spotify to never miss an episode! You can also listen to the podcast directly at the corresponding flight on WeGlide and on Deezer or Buzzsproud, other popular platforms will follow.
Yves Gersters flight from march was named flight of the month by Late Night Soaring thanks to your likes. As a prize, he received a subscription to Segelfliegen-Magazin, congratulations. The preliminary ranking for April can be found here.
Widget for your club
Just in time for the start of the season, there is now an easy way to integrate the latest flights and stories of your club directly into your club website. Individual flights can also be integrated. The Luftsportverein Lüneburg and AC Nastätten are the first to show how it works. Here you can find some instructions on how it works. So quickly get in touch with your clubs IT professionals and if you get stuck on the way, we are very happy to help out.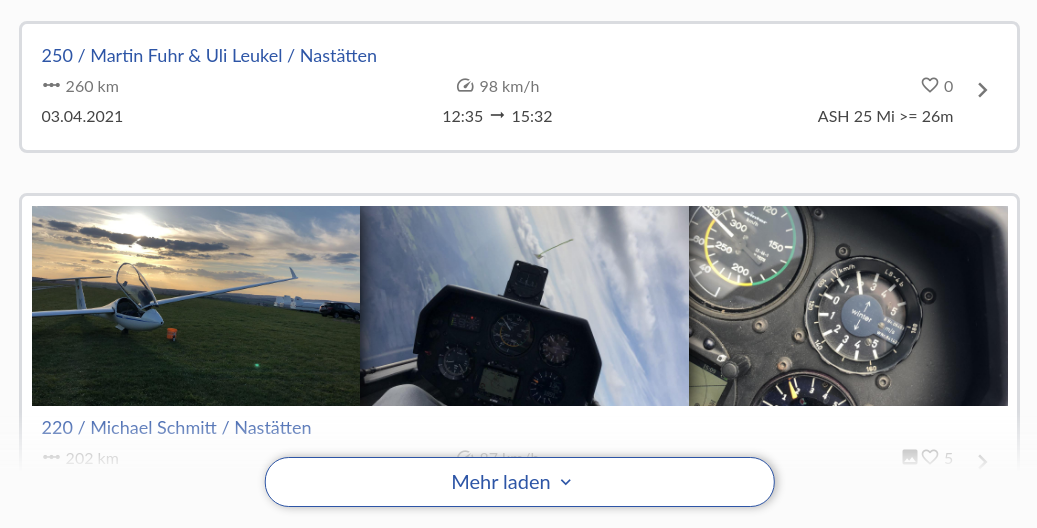 The club view on WeGlide has also been expanded to include statistics on the competitions and a pilot overview, the same applies to the view for airfields and aircraft.
WeGlide as App
Smartphone screens are getting bigger, but there never really is enough space. You want to use WeGlide in full screen mode with its own app icon? Visit WeGlide and install / add the page to your home screen.

It works on all mobile devices and even on your computer, here you can find a guide.
Outlanding fields
The outlanding information of the Landewiesen project is now available on our map, a click on the airfield symbol leads directly to further information and images. We are very thankful that Streckenflug.at made this data available free of charge. Landing areas are not only available for the Alps, but also for Namibia and parts of North America. Everyone can help and improve the available information.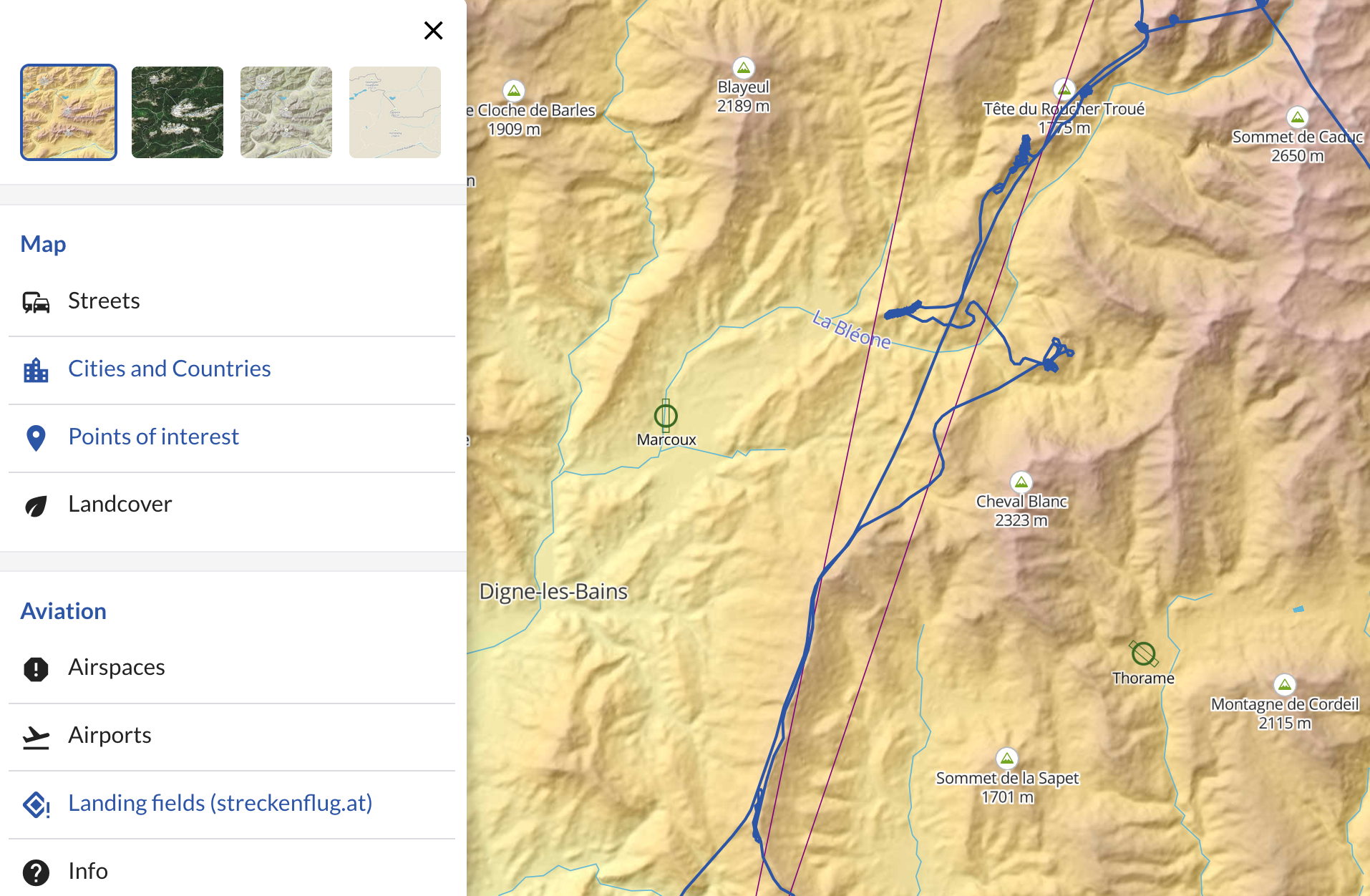 Outlook
We are currently working on further integrations with external services and will hopefully be able to announce more in the coming weeks. Also, work on the live tracking has finally started - we have a lot of ideas and are excited to see what we can implement.
We are looking forward to your feedback. If something bothers you, if your club is missing or if you have some other request, we will find a solution.
Wishing you an enjoyable and safe season
Johannes, Samuel and Moritz