Newsletter #9
Wettbewerbsausrichtung des Live-Trackings, neue Analysetools und interessante Persönlichkeiten im Interview. Livetracking for competitions, new analysis tools and interesting pilot interviews.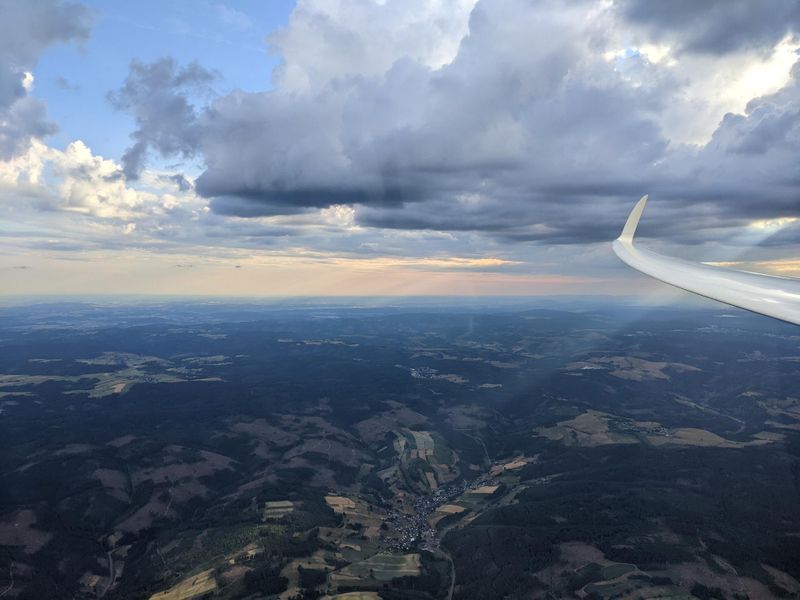 -- English below --
Schon ist die DMSt Bundesliga in vollem Gange, die letzten Ligaberichte gibt es wie gewohnt im WeGlide Magazine zu lesen. Auch in Frankreich, der Schweiz und Polen wird um das Ligatreppchen geflogen. Mai und Juni boten ebenfalls grandiose Flüge und einige Rekorde wurden geknackt. Das WeGlide Team hat ordentlich in die Tasten gehauen und viele bekannte Funktionen merklich verbessert, doch es gibt auch die ein oder andere Neuerung.
Medien & Interviews
Neue Tools auf WeGlide helfen dir aktiv dabei, deinen Flugstil zu verbessern. Das Segelfliegen Magazin hat dazu in der Juli-Ausgabe den Artikel "Mit dem richtigen Flugstil zum Erfolg" veröffentlicht. Moritz war in Late Night Soaring zu Gast und hat einige Neuerungen vorgestellt - das Video mit den Tipps und Tricks für WeGlide findest du auf YouTube.
Wie freuen uns, Joshua Rieger bei uns im Team begrüßen zu dürfen. Unter seiner Feder entstehen spannende Interviews mit Pilotinnen und Piloten aus aller Welt. Neueste Fragerunde: "Pushing Limits" mit Baptiste Innocent über seinen Flug von Fayence nach Andorra und dann ins Aostatal. Das Interview mit Martin Theisinger "Wie ein Mauersegler" gibt dir gerade im Bezug auf das richtige Mindset bei Wettbewerben wertvolle Tipps.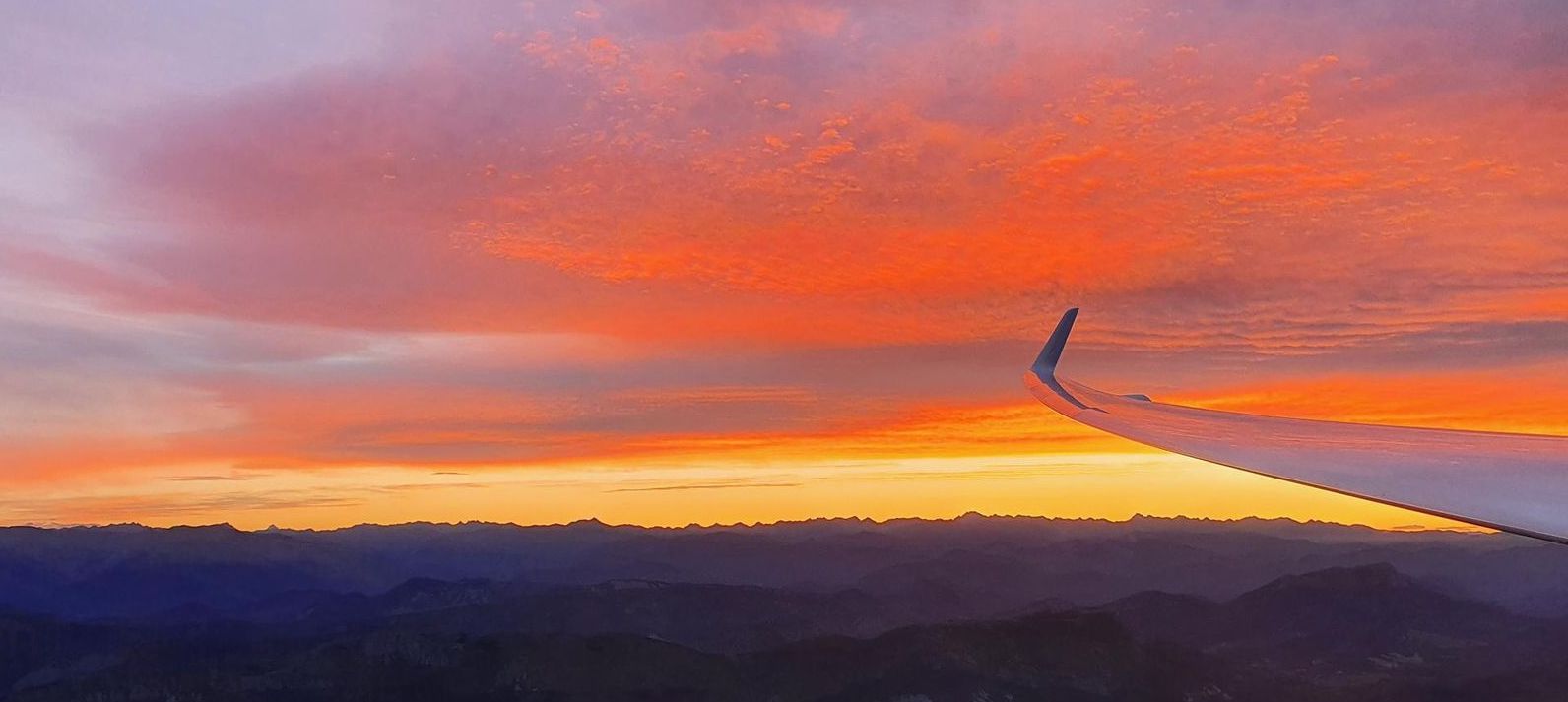 Satellitenbilder
Wir haben uns mit SkySight zusammengetan, wodurch es auf WeGlide jetzt weltweite Satellitenbilder im 15-Minuten-Takt gibt. Kostenlos für alle.
Wer mehr möchte, bekommt schon ab dem Supporter Abo die Satellitenbilder von Europa und Afrika im 5-Minuten-Takt.
Die Bilder sind technisch auf dem höchsten Stand und dank intelligentem Vorabladen spielt der Satellitenfilm butterweich ab. Hohe Cirren lassen sich jetzt einfach an der schnelleren Bewegung erkennen. Besonders cool ist das neue Feature in Kombination mit der Tagesrückschau.
Live-Tracking
Rechtzeitig zum Start der Grand Prix Saison hat das WeGlide Team kräftig am Live-Tracking geschraubt. Es ist nun möglich, nach deinen Freunden oder Pilot*innen die ihr Profil verbunden haben zu filtern - auch das aktuelle Steigen wird dir auf der Karte angezeigt.
Mit dem Feedback der Grand Prix Veranstalter in Borås haben wir die Live-Auswertung von Wettbewerben ausgebaut und alle Beteiligten sind überzeugt: So lässt sich in Zukunft ein Wettbewerb am besten verfolgen. Doch die Verbesserungen gehen gerade mit dem Ausblick auf kommende Veranstaltungen weiter.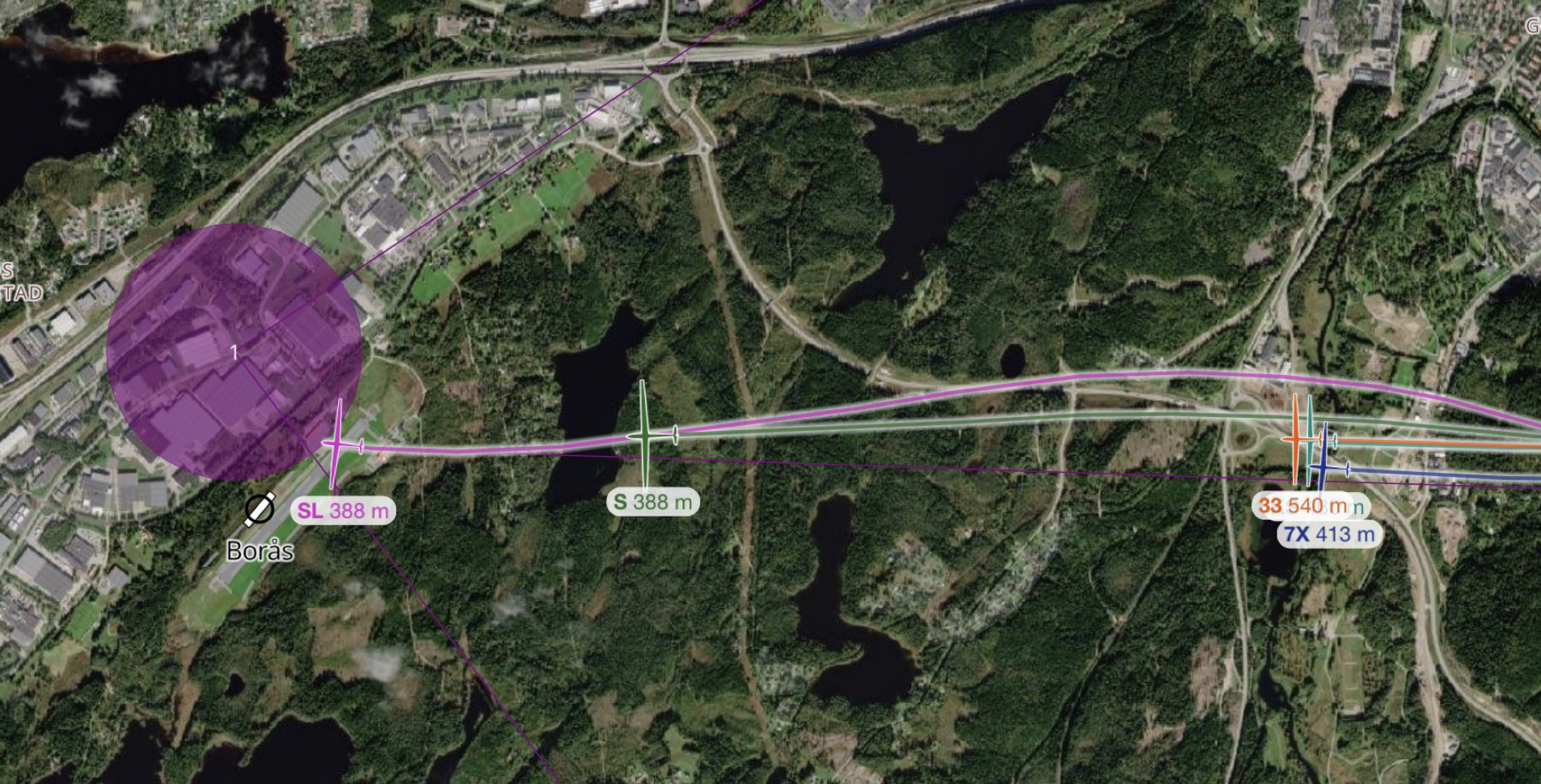 Falls dir das Live-Tracking gefällt und du uns beim Ausbau unterstützen möchtest, hol dir ein WeGlide Abo. Nützliche Funktionen gibt es dabei obendrauf.
Ankunftshöhe
Wann wurde der Ankunftstrichter verlassen und hätte es noch zum nächsten Flugplatz gereicht? Solche Antworten lassen sich mit einer neu entwickelten Funktion finden. Einmal aktiviert wird die Ankunftshöhe aller Flugplätze auf der Karte angezeigt. Die Gleitzahl lässt sich anpassen und beim Verschieben des Flugzeuges werden die Höhen in Echtzeit aktualisiert.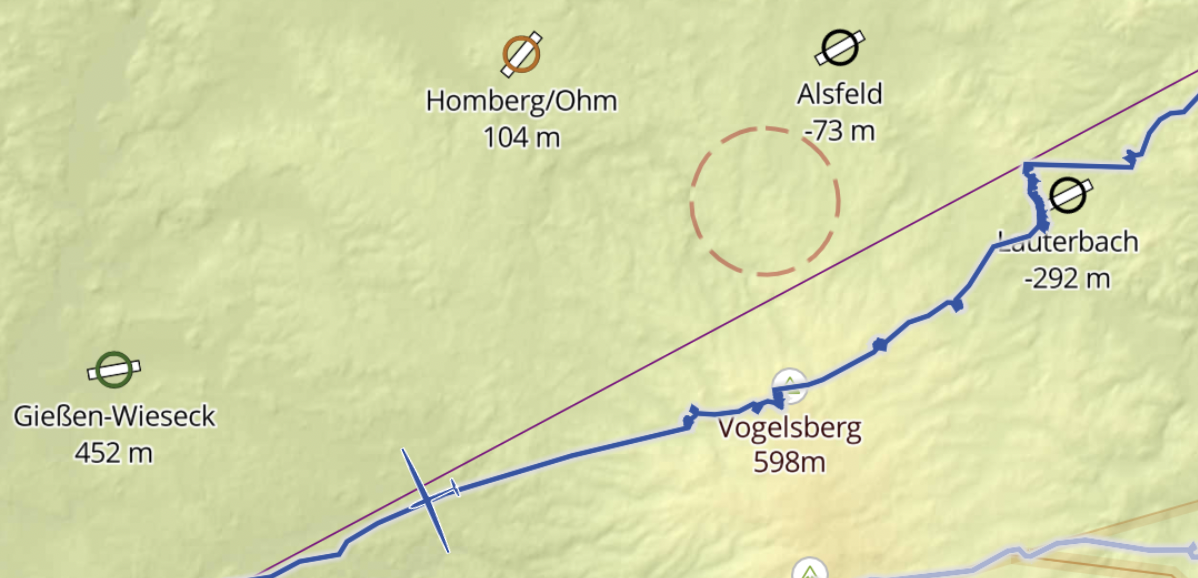 Die Funktion ist kostenlos in WeGlide Live verfügbar - für hochgeladene Flüge ist sie Teil von WeGlide Premium, zusammen mit der mächtigen Phasenanalyse und der Tagesrückschau. Das Ganze kannst du 14 Tage kostenlos testen.
Deklarationen
Zur Flugplanung sind die Vorhersagen von SkySight oder TopMeteo unersetzlich. Zur Absicherung fragt man dann oft noch die erfahrene Streckenflugkollegin, was sie für den nächsten Tag plant.
In der Aufgabensektion auf WeGlide kannst du nun bereits am Vorabend sehen, welche Strecken andere deklariert haben. Das hilft dir, das Wetter einzuschätzen und deine eigene Strecke zu planen. Wenn du nicht möchtest, dass andere deine Online-Deklaration sehen, kannst du weiterhin eine private Aufgabe planen und deklarieren.

Lokale Wettbewerbe
Ob Matterhorn Challenge oder Fabi-Cup. Lokale Wettbewerbe sind eine tolle Möglichkeit, sich mit seinen Vereinskolleginnen zu messen. Habt ihr Standardaufgaben, die ihr gerne im Verein fliegt? Dann solltet ihr nicht zögern, sie mit nur wenigen Klicks als dauerhaften Wettbewerb anzulegen und eure Ergebnisse zu vergleichen. Alle Vereinskollegen werden automatisch gewertet und müssen die Aufgabe nicht extra deklarieren.
Umfrage
Zum zweiten Mal bitten wir um deine Meinung! Die Wünsche der Community aus der letzten Umfrage sind fast alle umgesetzt, dein Feedback wird also gehört. Unter allen Teilnehmern, die ihre WeGlide ID eintragen und die 6 kurzen Fragen beantworten, verlosen wir zwei WeGlide Premium Jahresabos.
Datumsauswahl
Nach zwei Monaten intensiver Iterationen ist jetzt alles neu: Die Datumsauswahl hat einen Modus für freie Datumsbereiche bekommen. Ein klassisches Kalenderlayout wurde hinzugefügt und mobil trifft man nun auch mit größeren Fingern den richtigen Tag.

Ausblick
Für die nächsten Monate stehen mehrere interessante Projekte an. Neben dem Ausbau des Live-Trackings steht eine Funktionserweiterung der Abos an - hier haben wir ein paar spannende Ideen, auch dank eures zahlreichen Feedbacks. Wir empfehlen dir wärmstens, WeGlide auf Instagram oder Facebook zu folgen, um kein Update mehr zu verpassen.
Pass auf dich auf und genieß die langen Tage des Segelflugsommers.
Johannes, Samuel, Moritz und Joshua
---
English
The European league season is already in full swing, the last league reports can be read as usual in the WeGlide Magazine. May and June offered great flights and some records were broken. The WeGlide team has worked hard and improved many known features, but also created some from scratch.
Media & Interviews
New tools on WeGlide actively help you improve your flying style. In the July issue, Segelfliegen Magazin published the article "With the right flying style to success". Moritz was a guest on Late Night Soaring and presented some new features, you can find the video with the tips and tricks for WeGlide on YouTube.
We are pleased to welcome Joshua Rieger to our team. Under his pen, exciting interviews with pilots from all over the world are created. Latest Interview: "Pushing Limits" with Baptiste Innocent about his flight from Fayence to Andorra and then to the Aosta Valley.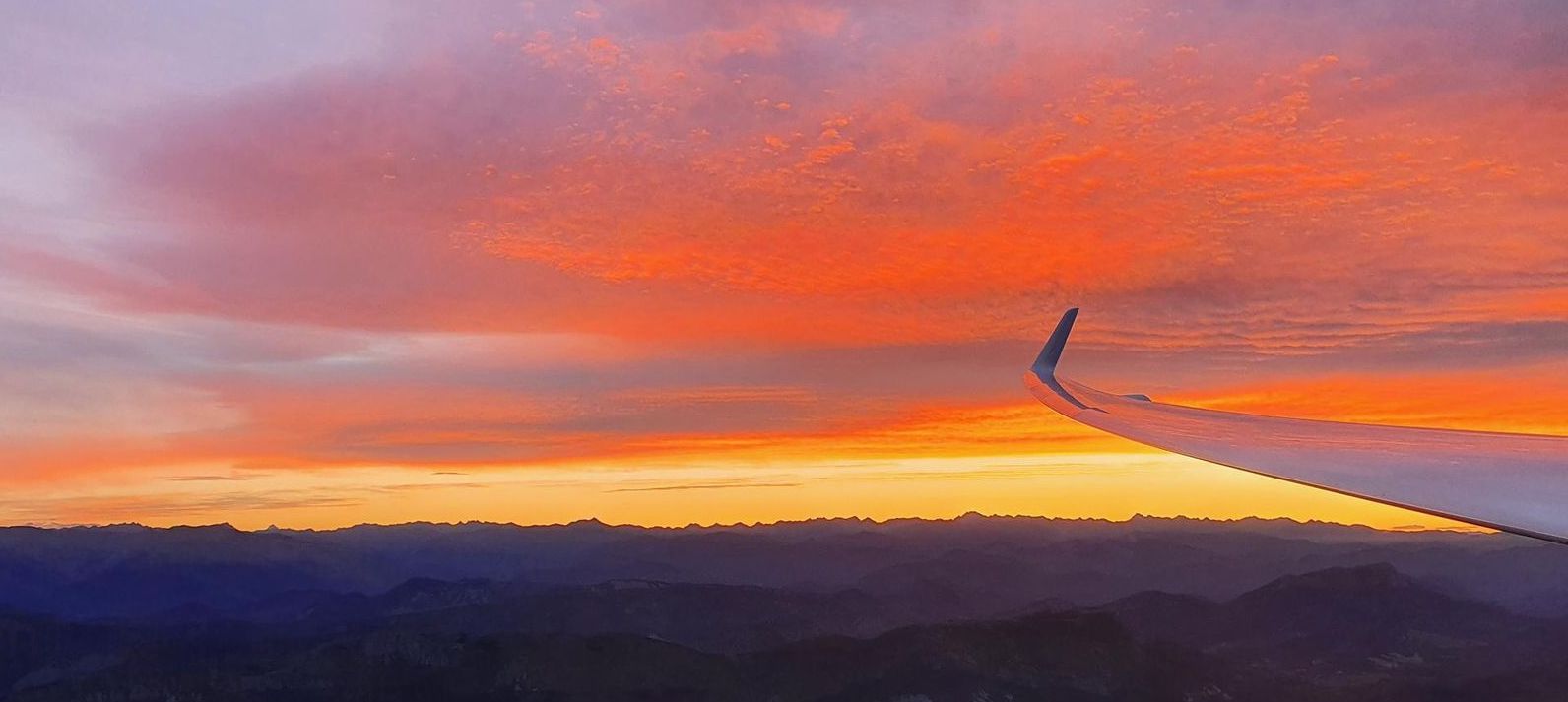 New Satellite Images
We have teamed up with SkySight, now there are satellite images of the whole world in 15-minute intervals on WeGlide. If you want more, you can get Europe and Africa every 5 minutes and America in 10-minute intervals as part of the supporter subscription and up, even for live tracking.
The images are technically on the highest level and thanks to intelligent preloading the satellite movie plays buttery smooth. High cirrus can now be easily recognized by faster movement. Especially cool in combination with Day Replay.
Live Tracking
Just in time for the start of the Grand Prix season, the WeGlide team has made major changes to the live tracking. It is now possible to filter for your friends or connected pilots, also the current climb is shown on the map.
With the feedback of the Grand Prix organizers in Borås, we have extended the live tracking of competitions, and everyone involved is convinced: This is the best way to track competitions in the future. But the improvements are just continuing with the outlook on upcoming events in the US.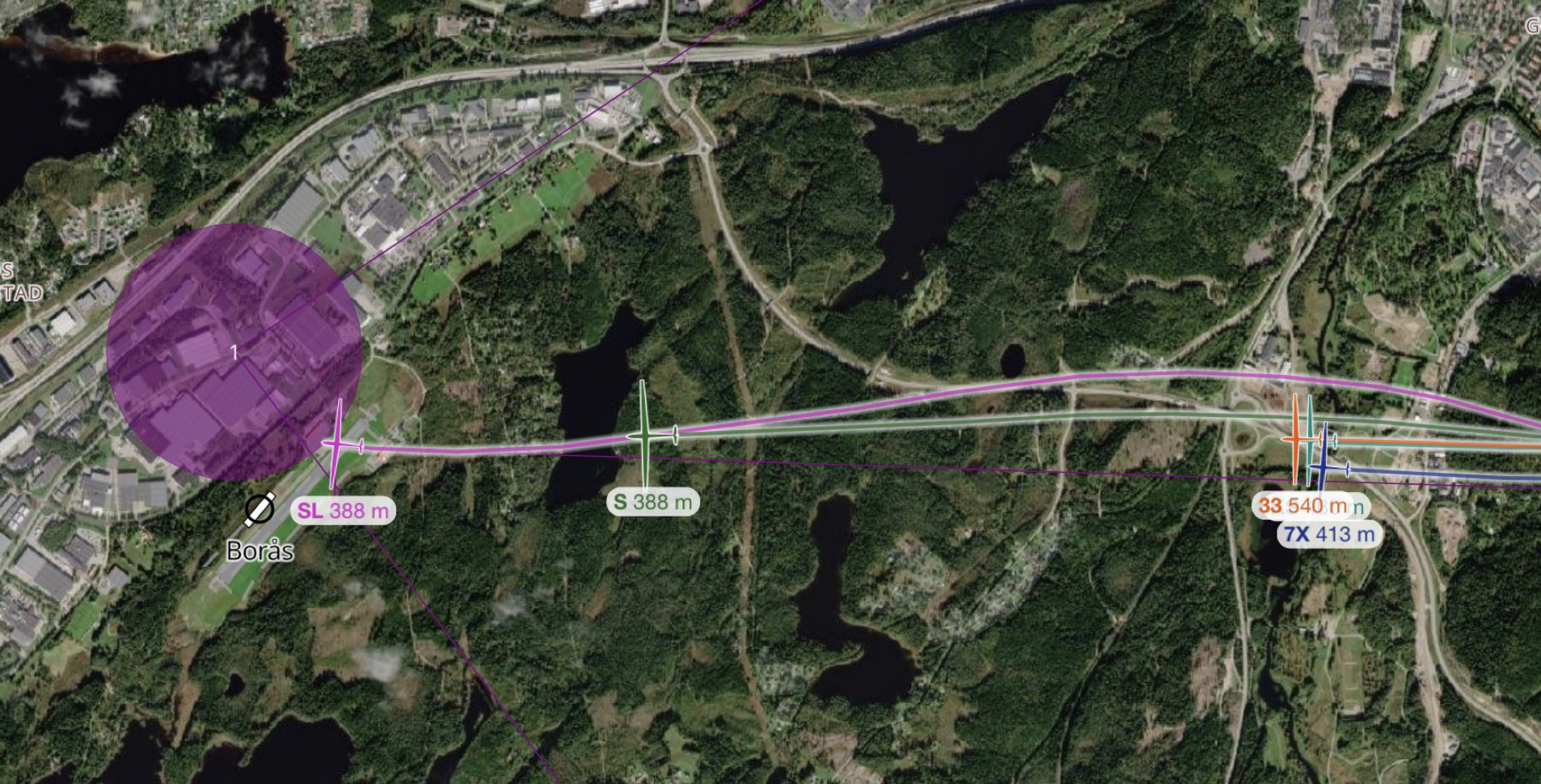 If you enjoy the live tracking and want to help us expand it, get a WeGlide subscription, useful features are included.
Arrival Altitude
When was the arrival funnel left and would I still have reached the other airfield? Such answers can be found with the new feature. Once activated, the arrival altitude of all airfields is displayed on the map. The glide ratio can be adjusted and when moving the aircraft, the altitudes are updated in real-time.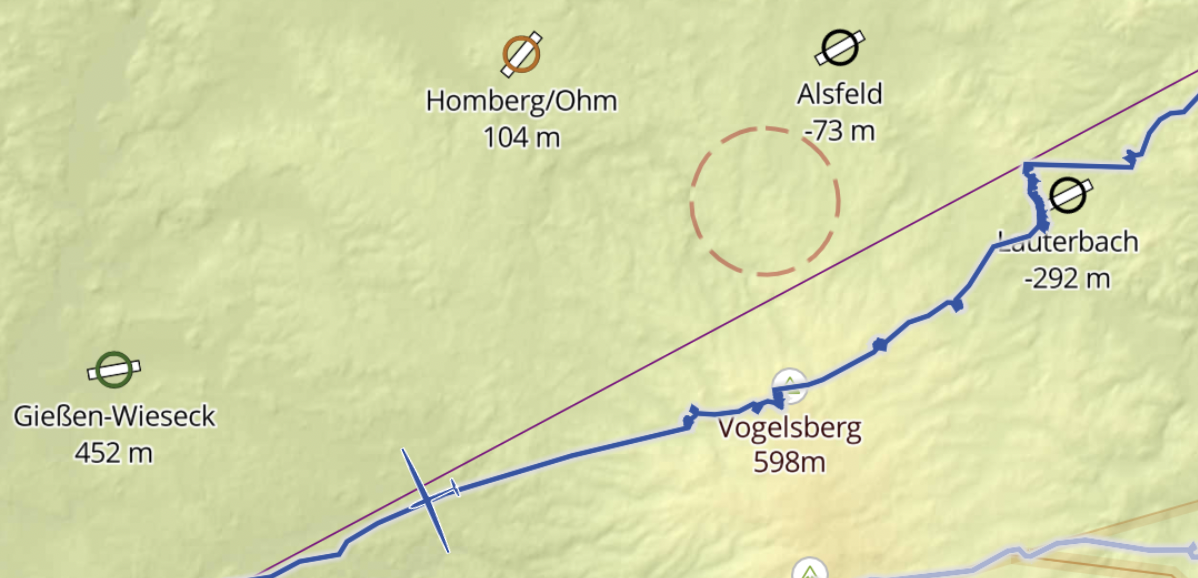 The feature is available for free in WeGlide Live, for uploaded flights, it is part of WeGlide Premium, along with the powerful Phase Analysis and Day Replay. You can test the whole thing for free for 14 days.
Declarations
For flight planning, the forecasts from SkySight or TopMeteo are irreplaceable. To be on the safe side, you often ask your experienced cross-country flight colleague what she is planning for the next day.
In the task section on WeGlide, you can now see which tasks others have declared on the evening before your flight. This helps you to estimate the weather and to plan your own route. If you don't want others to see your online declaration, you can still plan and declare a private task.

Local Competitions
Whether it's the Matterhorn Challenge or the Fabi Cup. Local competitions are a great way to compete with your clubmates. Do you have standard tasks that you like to fly in your club? Then don't hesitate and create a permanent competition with just a few clicks and compare your results. All club members are scored automatically and do not have to declare the task separately.
Survey
For the second time, we ask for your opinion, the wishes of the community from the last survey are almost all implemented, and your feedback is heard. Among all participants who enter their WeGlide ID and answer the 7 short questions, we raffle two WeGlide Premium annual subscriptions.
Date Picker
After two months of intensive iterations, everything is new now: The date selection has got a mode for free ranges. A classic calendar layout has been added and it is now easy to select dates on mobile.

Outlook
We have several interesting projects in the pipeline for the next few months. In addition to the live tracking expansion, we will also add new functionality to the subscription plans. There are some exciting ideas here, also thanks to your numerous feedback. We highly recommend you to follow WeGlide on Instagram or Facebook to never miss an update.
Take care and enjoy the long days of the gliding summer.
Johannes, Samuel, Moritz and Joshua